Halloween isn't cancelled this year, but it does look a little different for the attractions industry, as the real-life horror of COVID-19 wreaks havoc on location-based entertainment in 2020.
So how exactly are theme parks handling Halloween 2020? Halloween-themed events at attractions tend to pack visitors into dark, close spaces as scare actors rampage for thrills. This would be hard to pull off, with social distancing and face masks being part of the post-COVID experience.
Some theme parks have done away with their usual Halloween events for 2020, including Universal's Halloween Horror Nights and Cedar Fair's Knott's Scary Farm. But that doesn't mean the cancellation of Halloween altogether. Instead, All Hallows' Eve celebrations are changing as operators replace them with tribute stores, drive-in models and revised rules.
Beetlejuice replaces Halloween Horror Nights 2020
Universal Orlando Resort and Universal Studios Hollywood recently announced that they would not be holding their annual Halloween Horror Nights events in 2020. Instead, Universal Orlando Resort will be "focusing exclusively on operating its theme parks for daytime guests, using the enhanced health and safety procedures already in place," reads the statement.
"Universal Studios Hollywood continues to face ongoing business restrictions and uncertainty around its opening timeframe." Halloween Horror Nights will return in 2021. The statement ended: "We know this decision will disappoint our fans and guests. We are disappointed, too. But we look forward to creating an amazing event in 2021."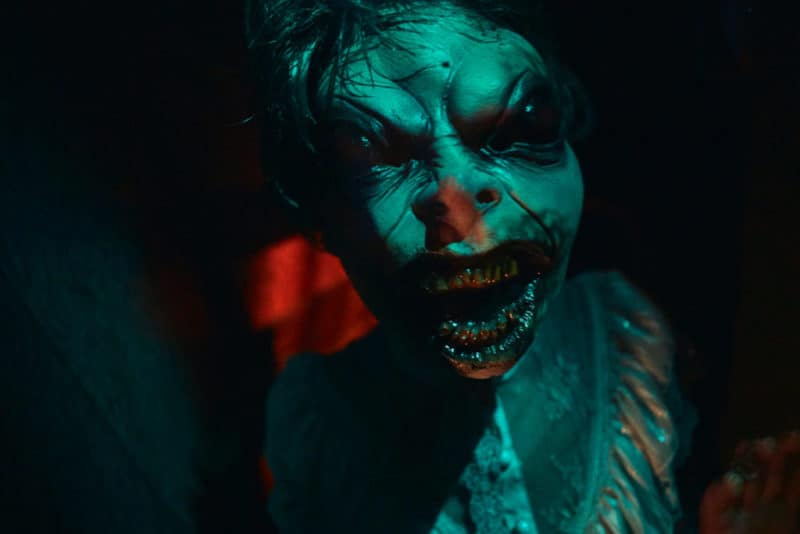 Universal Studios Hollywood is yet to reopen in California, but Universal Orlando is responding to the chilling cancellation with its Halloween Horror Nights Tribute Store. The retail outlet boasts four themed rooms, the latest addition inspired by Beetlejuice. Other rooms at the immersive location are inspired by icons and monsters, with one offering a variety of Halloween-themed F&B.
These terrifying treats include the Halloween Confetti Cake, Vegan Brownie Skull, and Cherry Gummy Beating Heart, which actually beats.
Featuring retro merchandise, the Beetlejuice area's decor takes inspiration from iconic scenes in the film, including the Graveyard and Stairwell Snake. Each highly-themed room features a collection of throwback merchandise paying homage to Universal's most fearsome creations.
Six Flags kills Fright Fest for Hallowfest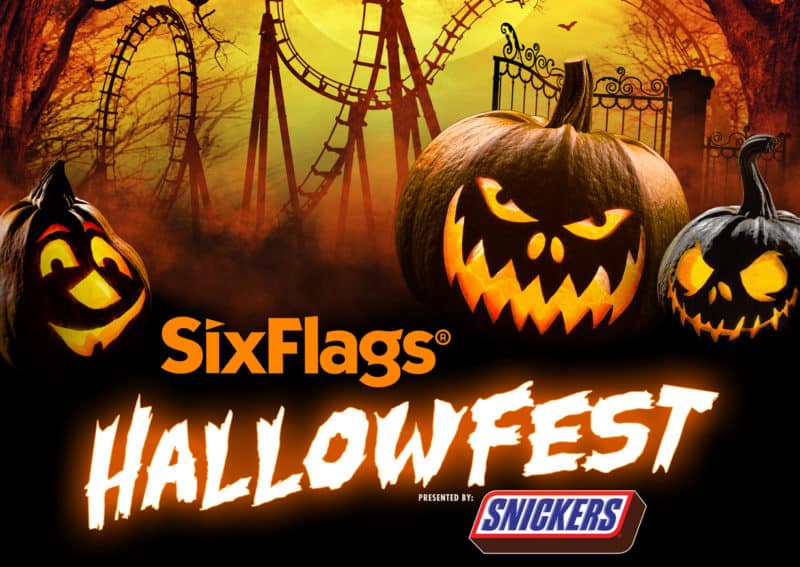 Six Flags is doing away with its annual Fright Fest, replacing it with modified Halloween events for 2020, rebranded as Hallowfest. The terror will be reimagined at Hallowfest to reduce the spread of "both human and zombie germs" and the parks will be adding "a monstrous amount of bewitching [health and safety] protocols".
Visitors and employees, including scare actors, will need to wear face masks. Plus, guests viewing outdoor entertainment will be separated by six feet. Indoor mazes, haunted houses or indoor shows are not part of the offering this year. In addition to this, some haunted trails and scare zones will be operated outdoors with social distancing.
Hallowfest will feature a limited number of nighttime scare actors. They will always remain six feet away from guests and each other.
https://www.youtube.com/watch?v=jP9P1q714z8
During the day, and depending on the park, Hallowfest will feature a range of activities. For instance, the Trick-or-Treat Trail, child-friendly mazes, spooky magic shows, and costume contests. At night, also depending on the park, there will be ghoul-filled scare zones with eerie fog and menacing music, outdoor trails, and exclusive Halloween-themed F&B.
Safe Halloween fun for 2020
"Our annual Fright Fest celebration is one of the most anticipated Halloween events of the season," said Six Flags President and CEO, Mike Spanos. "Given the current environment, we are taking special precautions this year and offering our guests a version that is still scary, provides lots of thrilling rides and Halloween fun, and most importantly, is safe for our guests and team members.
https://www.instagram.com/p/CEAQTdCDoo-/
"We will operate Hallowfest the same way we have operated our parks all summer, with daily temperature checks and face masks required for guests and team members prior to entry, social distancing, and enhanced sanitization measures."
Halloween costumes permitted at Walt Disney World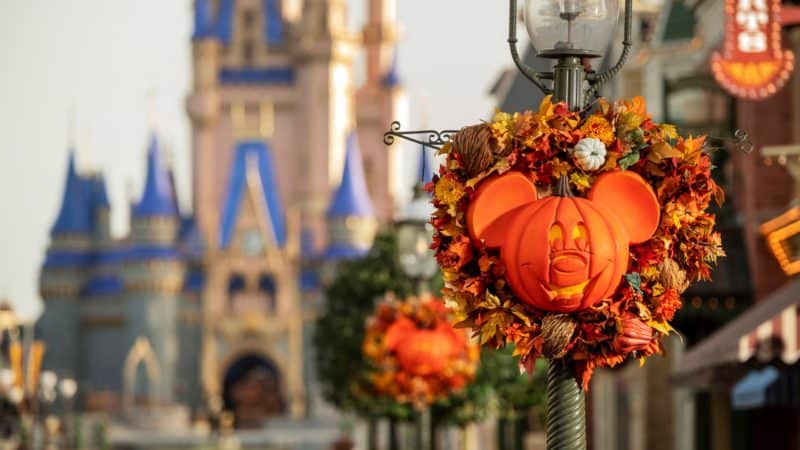 Disneyland is yet to open in California, and Walt Disney World Resort announced in mid-June that it was cancelling Mickey's Not-So-Scary Halloween Party. But fear not, as the theme park is relaxing its rules surrounding adult costumes for Halloween 2020.
Disney World previously barred adults and guests over 13 from wearing costumes during regular operating hours. Except at Mickey's Not-So-Scary Halloween Party. For the first time ever, guests of all ages will be able to wear costumes at Magic Kingdom. This will be in place from September 15 to October 31.
And, despite the cancellation of Mickey's Not-So-Scary Halloween Party, Disney will still boast spooky decorations, characters dressed in "haunt-couture", fall-flavoured F&B, a daily Halloween-themed character cavalcade, and trick-or-treat trails.
Disney's Halloween Festival is also taking place at Disneyland Paris from September 26 to November 1. There will be decorations and jack-o'-lanterns, Disney Villains and characters dressed in colourful Halloween costumes. Visitors can also enjoy terrifying attractions and devilishly delicious treats.
SeaWorld modifies Howl-O-Scream, Spooktacular
https://www.instagram.com/p/CDzrsS-l60p/
SeaWorld Orlando is holding its annual Halloween Spooktacular, but the event will be modified in 2020, allowing guests to safely explore the park's 'slightly spooky' trick-or-treat trail and meet characters at a distance.
SeaWorld's Halloween Spooktacular will return on September 19 through November 1. SeaWorld San Diego is only partially open with its Zoo Days events. However, the San Antonio attraction is offering a similar family-friendly Spooktacular to Orlando.
Busch Gardens Tampa Bay is also putting on its yearly Howl-O-Scream. But with significantly enhanced health and safety measures, open-air scare zones, limited capacity and physical distancing. Over at Busch Gardens Williamsburg, there will be a special event for October, though there's no information on it yet.
Europa-Park launches the first-ever HALLOWinter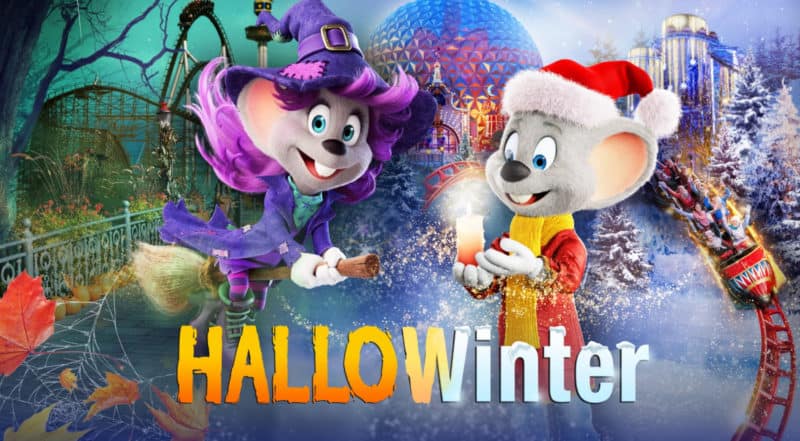 For the first time ever, Europa-Park is opening between Halloween and Christmas for 2020. It is offering a combination of spooky events and winter weeks for the unique HALLOWinter event. This runs from November 9 through to November 27.
Germany's largest theme park is still offering its classic Halloween and Christmas seasons. The former starts on September 26 through to November 8. Then, the latter runs from November 28 to January 10, 2021. Europa-Park's eerie events will be brimming with pumpkins, apples, corn plants and bales of straw. Plus there will also be creepy creatures and ghastly ghouls.
Alton Towers and Thorpe Park get Oktoberfest
Alton Towers and Thorpe Park are bringing back the usual Scarefest and Fright Nights for Halloween 2020. However, the UK-based theme parks are joining Europa-Park in adding a huge new event, this time to celebrate Oktoberfest.
This is running from September 7 to October 4 at Thorpe Park. And from September 11 to October 4 at Alton Towers. From 3 pm each day, the theme parks will offer Bavarian-themed venues including Lederhosen-clad hosts, Oompah bands, and classic German F&B. So, if spine-chilling Halloween scares aren't your thing, you can opt for an Oktoberfest beer instead in 2020.
❗ FEARseekers! ❗

The #FRIGHTNIGHTS FEARSTIVAL is in town, but it's not all fun and games… This October, the Island is home to SEVEN horrifying live-action experiences plus TWO terrifying scare mazes!

Find out more and pre-book now… https://t.co/7FozUP0kQm #ThorpePark pic.twitter.com/8iv7MDNvgE

— THORPE PARK Resort (@THORPEPARK) September 3, 2020
As for Scarefest, Alton Towers has added a new outdoor maze, presumably because of the virus. The maze, 'Freak Show: Toxic Junkyard', stars a bunch of 'psycho clowns'. Another outdoor event is available, with visitors able to experience 'Garden Lights Walk: Whispering Souls'.
Thorpe Park's Fright Nights is going by the new name of Fright Nights Fearstival this year. It will feature five new live-action experiences, as well as the return of two favourites.
Drive-through screams for Halloween 2020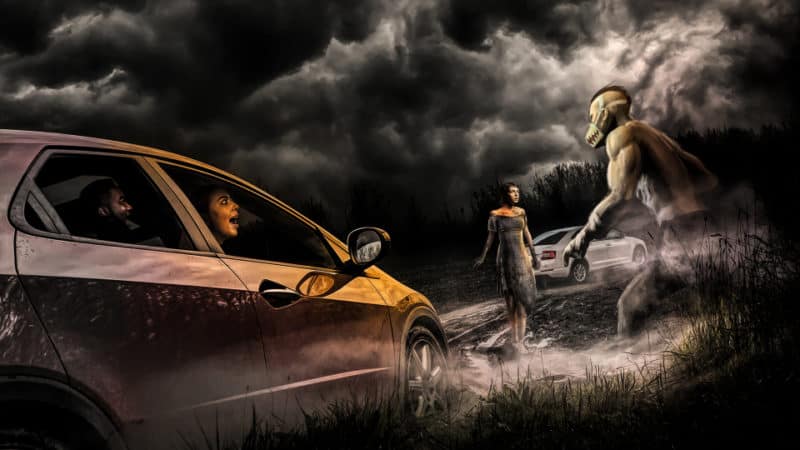 As attractions reopen across the globe, some have been opting for the drive-through or drive-in model as an innovative solution to the social distancing challenges presented by COVID-19. The same is happening for Halloween 2020.
The Haunted Road in Orlando, from a group of themed entertainment veterans, is a new, entirely contactless Halloween experience, brimming with 'twisted creatures', immersive theatrical storytelling and 'bloodcurdling encounters'.
Visitors can stay in their vehicles as they drive through an untold story of Rapunzel. They will follow her as she travels to a world of disarray, terrifying monsters and shocking scares.
In addition to the evening event, the team is planning a family-friendly daytime version of The Haunted Road. This will run from September 25 to November 7.
"With the arts and entertainment industry at a standstill, and an increasing need to find new, safe outdoor entertainment, we knew it was the perfect time to develop a unique Halloween experience so everyone can enjoy a dose of horror this upcoming Halloween season, from the comfort of their car," said executive producer and creative principal Jessica Mariko.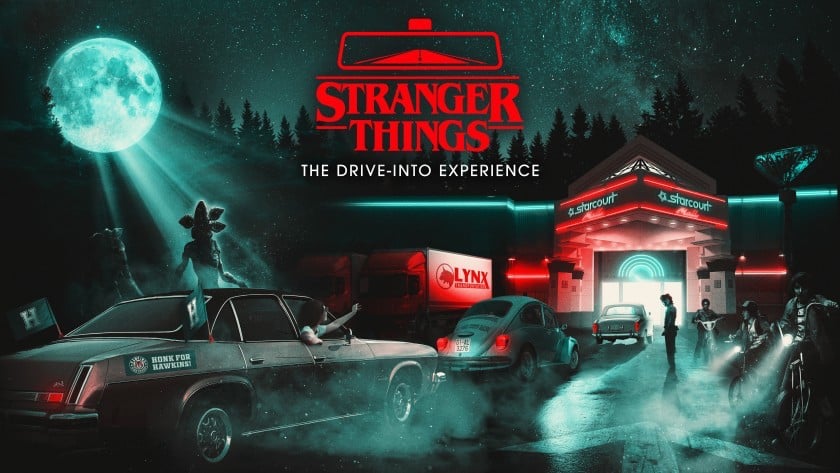 Stranger Things
Netflix's Stranger Things is also heading to LA this Halloween for a unique drive-through experience in partnership with Secret Cinema. Stranger Things: The Drive-Into Experience will last for one hour as visitors go on an adventure to Hawkins, Indiana. Here, they are part of the story and enjoy a front-row seat for some unusual occurrences.
"The year is 1985 and a world of bitchin' tunes, mullets and monster hunts awaits," said the organisers. "Hop into your car, drive to the Starcourt Mall and find yourself at the heart of the action. In a town built on secrets, you may discover a more sinister truth than you had ever imagined.
"Expect real-life locations from the series and mind-blowing audio and visual effects. This adventure is Eleven out of 10! But beware, things can quickly turn uʍop ǝpᴉsdn."
How to haunt at Halloween during the 'new normal'
At the beginning of 2020, the majority assumed that COVID-19 would be contained and no longer a serious threat by Halloween. As the cancellations came in, fans of the most frightening season started to fear the worst. It seemed that Halloween 2020 might dead in the water.
That's no longer the case, though. Attractions have adapted their events, offering everything from drive-in formats to longer seasons and adjusted rules. Halloween won't be the same this year, but it's a chance to take on present-day tricks and terrors.