We are pleased to announce that Blooloop is holding a virtual run to support the SEA LIFE Trust as part of V-Expo, the virtual conference and exhibition for the global visitor attractions industry.
Taking part in the #VExpoRun is easy. Simply sign up to either a 5k or 10k and record your run with a distance tracking app like Strava. You have 4 days to complete your run (between the 9-12 October). Then simply upload a screenshot of your app to the Let's Do This #VExpoRun event page.
Once you've completed your run, upload a picture of yourself at your personal finish line. Comment and congratulate the other runners in the virtual finish line gallery, and share your run online using #VExpoRun.
Supporting the SEA LIFE Trust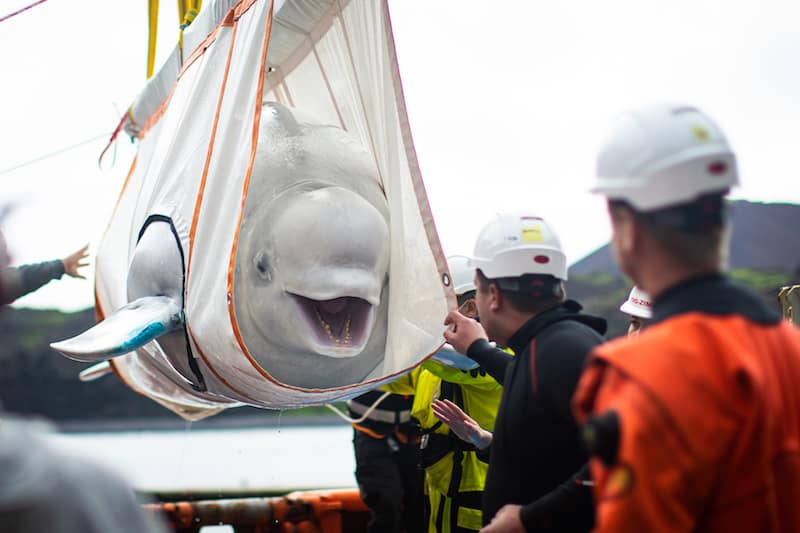 The SEA LIFE Trust is a vital charity that is dedicated to protecting our oceans and marine life through its marine animal sanctuaries, conservation projects and campaigns. The SEA LIFE Trust has two marine animal sanctuaries; the Cornish Seal Sanctuary in the UK which rescues and cares for seal pups in need of help so that they can return home to the ocean, and the world-first Beluga Whale Sanctuary in Iceland.
This sanctuary provides a new, more natural home in a sea sanctuary for previously captive beluga whales. The SEA LIFE TRUST Beluga Whale Sanctuary's first residents are two female beluga whales called Little Grey and Little White.
90% of all funds raised will go to the SEA LIFE Trust, with 10% covering the cost of the virtual run platform. Not a runner? You can still donate to the SEA LIFE Trust through our JustGiving page.
Top runners announced at V-Expo
We will announce the top three male and female runners, and the total amount we have raised for the SEA LIFE Trust, at Blooloop's V-Expo.
There will even be a special category for those who run with their dogs (or other pets).
Find out more about who will be speaking and exhibiting at V-Expo and register for free here.