In the run up to this year's Euro Attractions Show (EAS), we get the inside track from IAAPA Europe's Vice President, Jakob Wahl.
Hosted by IAAPA, EAS 2017 is the largest conference and trade show for the industry in Europe, the Middle East and Africa region. The event brings together more than 11,000 industry professionals from over 100 countries.
As well as the trade show, EAS also runs an extensive education programme.
Wahl himself is certainly in a position to pass on a wealth of useful insights. His IAAPA career bookends a stint at the operations coalface with Germany's Europa-Park.
We spoke to him about his career journey, EAS, and Brexit, as well as current and future trends.
A carnival ride starts
Wahl's fascination with the attractions industry began as a small child. Each year, his father would take him to the carnival to watch the rides being put together.
"I think that was when I got really caught by the attractions industry," says Wahl. "It remained a passion throughout my studies and several internships within the industry. After finishing my studies, and doing a different job, I got to know other people who worked in the industry. Among them was Andreas Andersen who was, back then, Director of IAAPA Europe."
When Anderson began looking for a programme manager in 2009, Wahl applied, and got the job.
"I was very happy to make a professional living out of my passion, and I still am," he says.
A once-in-a-lifetime opportunity at Europa-Park
In October 2013, Jakob Wahl left IAAPA to join Europa-Park.
"I really loved the Association, and I still do. But, I was tempted, because I am German, to go back to Germany, and also to work on the operational side of the business.
"Europa-Park is among the best parks in the world," he says. "The chance to work closely with the Mack family as assistant to the management was a once-in-a-lifetime opportunity."
He worked in all areas, accompanying the Macks and working on his own projects.
"I grew in that position, I became communications director. I really enjoyed working for such a world-class park: being so close to the owners, and being part of all those decisions was fantastic."
His time at Europa-Park was a learning experience, where he gained a number of insights and skills. He was particularly impressed by the Mack family philosophy.
"It is very impressive for the owner of the business to be so involved in every aspect of the day-to-day operational side.
"Working for a park of that size, you learn a lot about the functionality. Working for IAAPA, I had been on the other side, and to see now how a park and resort such as Europa operates, how it plans for the future, was impressive."
Aiming for perfection
"Additionally, working so closely for the Mack family gave me a lot of opportunities to see how they managed the park, and to see their way of working very hard on each little detail to make the park a little bit better every day, to be completely guest-orientated, to aim for perfection.
"To see it on the operational side was really impressive, because it is, obviously, a wider field. It's like a small town, with all those different jobs, and everything which is going on."
In July of this year, Wahl returned to IAAPA Europe as Vice President.
"As much as I love Europa-Park, I have always had two hearts in my chest," he says.
"I had always kept IAAPA in my heart, especially the European office. We have great staff who are really committed to serving the association's members, and to working for the tradeshows.
"The position of Vice President was an interesting prospect, too, with the economic responsibility for future business. And, for further developing and growing everything we do here in Europe, the Middle East and Africa.
"I'm in charge of overseeing the activities of IAAPA in this field. Safety is always our first priority, so we are focusing very much on that, besides continuing the classical day to day work of IAAPA, which is about bringing people together and working on educational offers."
EAS – a showcase for IAAPA's services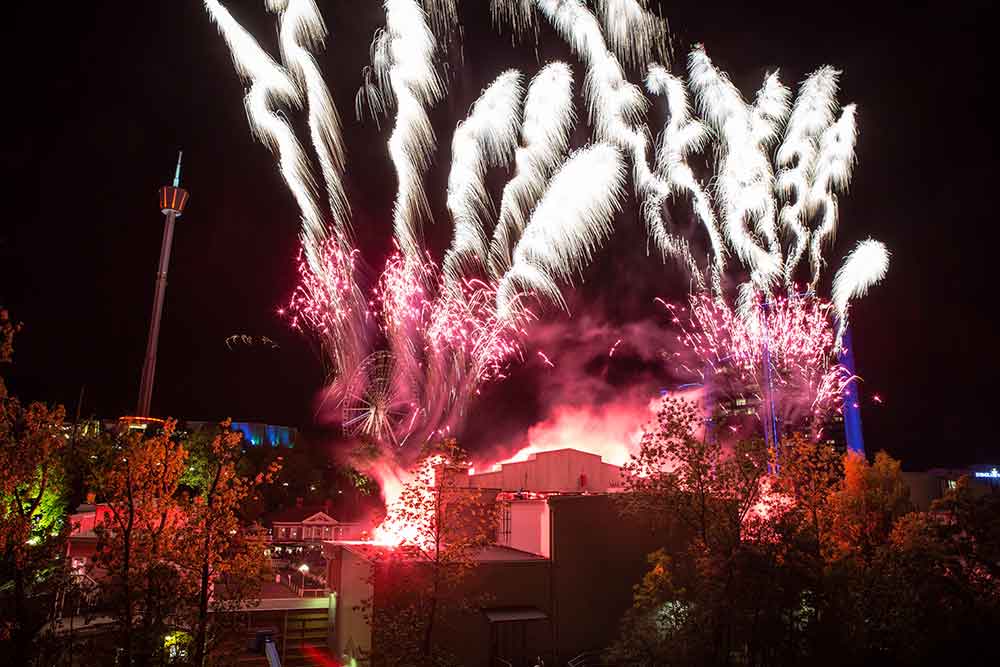 "The Euro Attractions Show takes a lot of time. It's not only the number one meeting and networking place, but, for us as an association, it's a great place to show what we do for our members, and to highlight all our activities in the different fields of safety, of education, of government relations.
There will be 25 educational sessions at EAS, with over a hundred speakers at the various events.
"Something on which IAAPA has been very strong in the past is including those which are really unique,  such as Disney presenting MyMagic+, and Europa-Park speaking on their night-time events.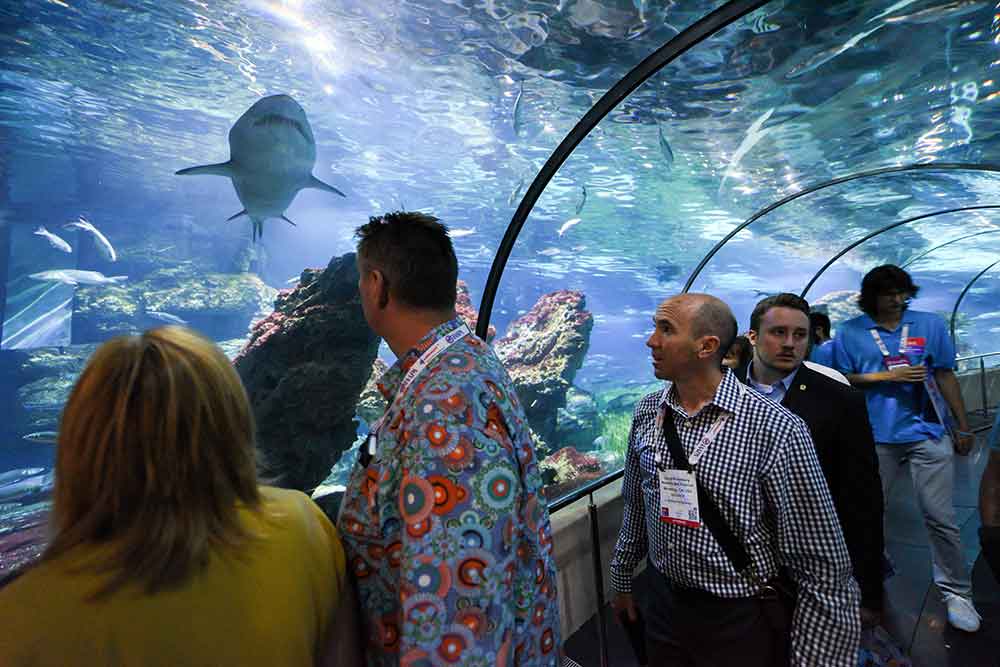 "However, we are also looking at doing something accessible and interesting for everyone, and relevant to the smaller parks, which maybe don't have a big budget. We have a session, for example, on how to increase your profitability, and also on how to be better prepared to incorporate digitisation."
Something for each player in the attractions business
"Our key priority is to offer something for each player in the attractions business," he says. "Whether it is a zoo, a waterpark, a small attraction or a big attraction, we will offer it something hands-on.
"I think our IAAPA staff have put together a great programme which, I hope, will bring many visitors to EAS and will convince them that it's a great place to be, and that they go home having really learned something.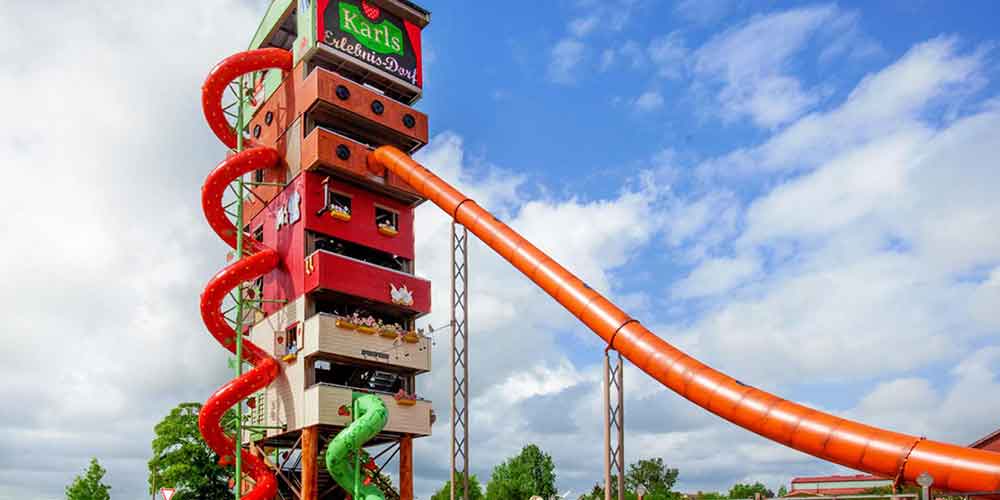 "I will never forget when I did a presentation when I worked for IAAPA before, and afterwards someone wrote to me to say that they had been inspired, and so had done something in their park that had worked out very well. That was the nicest compliment I had heard in a long while. It was great that someone could really use what they heard. That is our ultimate goal."
While acknowledging that it is quite an achievement to be relevant to everyone in such a vast and diverse industry, Wahl points out: "At the end, many of us focus on the same issues.
"We have a great lunch and learn session, for instance, on human resources topics. I think this is interesting whether you're in an amusement park, a waterpark, or a zoo.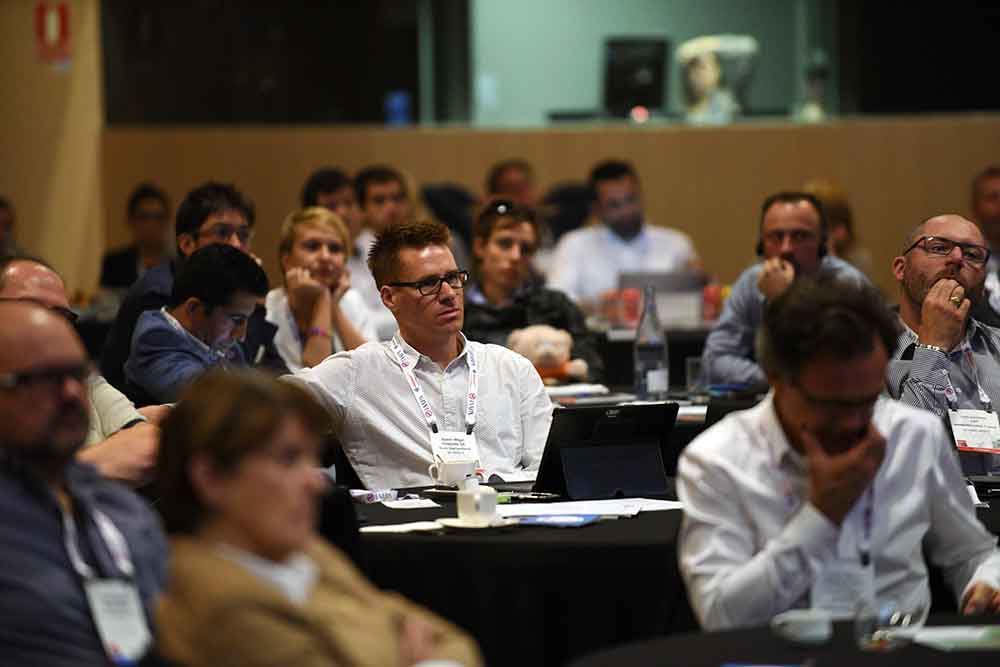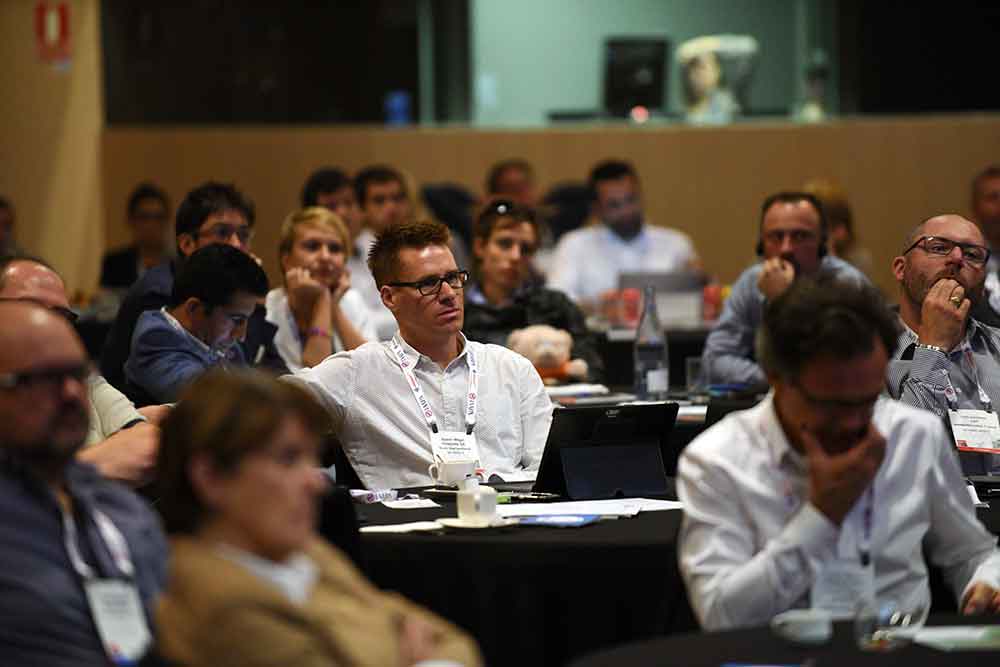 "Obviously, we do have sessions that will only fit one specific group: there is a waterpark forum which is for waterpark operators, and those who might want to join the waterpark community or the first time this year. But overall, I think the general programme is really aimed at offering something for everyone."
Hot topics: IP, accommodation and digitisation
Wahl identifies three current topics that are prevalent in the market now.
"I think the three biggest subjects which I see again and again, are firstly, IP; secondly, accommodation, and thirdly, digitisation.
"With IP, it's not only Disney and the Europa-Parks of this world working with famous brands. We also have something like Skånes Djurpark in Sweden, a small zoo which now has a Shaun the Sheep licence. While this isn't a completely new trend, it is a trend which I will continue to see expanding in the upcoming years.
"The same is true, in the end, for accommodation. There are the big resorts. And, we had Disney in Paris and Fantasialand. But, what we see also is those mid-sized parks which have developed their own unique accommodation offers. Some have tree houses in the forest; then, there is the French zoo where you have safari lodges overlooking the savannah with zebras. It's those unique offerings which I think are a good sign for the development of the industry.
"I always quote the example of the Swiss ski resort which is now building an accommodation offer which uses the IP of Heidi. So, you have a Heidi village in the middle of the mountains. You can clearly see where they got their inspiration from. You see that working with an IP and a unique accommodation is a trend which is not only relevant for amusement parks – the classic core group – but also for others."
Using mobile creatively to boost engagement
Wahl is a strong advocate for digitisation and the benefits new technology brings.
"Everyone knows about the trend for VR and the fantastic virtual reality opportunities. But, there are also those unique approaches to using mobiles to enhance the guest experience. All operators are familiar with the problem of visitors so glued to their phone screen that they completely miss how beautifully a park is themed, or a museum's collections interpreted.
"Attractions are increasingly beginning to find innovative ways to exploit the opportunities afforded by this. There is a park in Denmark, Sommerland Sjælland, that has a great app where you can 'feed' animals, and where they have also done interactive go-kart racing, which reminds me a little of Super Mario Kart.
"Guests will, unavoidably, be using technology, so operators are trying to use that technology as a medium for offering something more and enhancing the experience.
"I think this is definitely a trend which we will continue to see in the future."
How digital is raising the game
"I think as people will be on their mobile anyway, they want to see an offering. I also think that because people nowadays can travel more, they have high expectations. When I was working for Europa-Park, I often heard the comment: 'Well, it's OK, but I've been to Harry Potter in the US…"
"So, people compare everything in the world because they can travel the world, and they know what's going on with the world.
"They have high expectations for what happens at home, and this is where digital offers also come into the game. When someone is used to [the digital sophistication of] Disney World's MyMagic+ or Universal's Volcano Bay, they expect to see something similar. At the same time, those parks which are active instead of reactive in coming up with an innovative solution, can really convince the guests they have done something outstanding.
This Danish park is definitely an example of that.
"I also think Finland's Särkänniemi, though it was built some years ago, achieved this with their Angry Birds Land. Nobody expected a park to have a land themed on a computer game; it was something unique.
"Europa-Park did a mobile game as well, to promote their new Voletarium, where you could have additional characters only if you downloaded them in the queue line of the attraction.
Liseberg in Sweden created a Helix game where guests can win front-of-line passes for Helix, the great new coaster.
"These are all examples where parks play with technology to surprise and engage the guests."
Implications post-Brexit
No discussion of the current European attractions industry would be complete without a look at the possible implications of Brexit.
While pointing out that no-one is yet in a position to predict exactly what those implications will be, Jakob Wahl foresees a number of issues. These include difficulties with zoo breeding programmes and with HR where parks rely on international workers for summer jobs:
"I know of a similar problem right now for some of the parks in the United States, where those opportunities will be limited. It's a pity, because it's a wonderful industry, and it has always had an international touch to it. I don't see how any improvement could be made by limiting that.
"I think it is part of IAAPA's job to ensure that our British members won't suffer from this political decision. We're in touch with the British association BALPPA to try to leverage those effects on the attractions industry, because it would be a pity if all our wonderful British attraction parks suffer from this decision.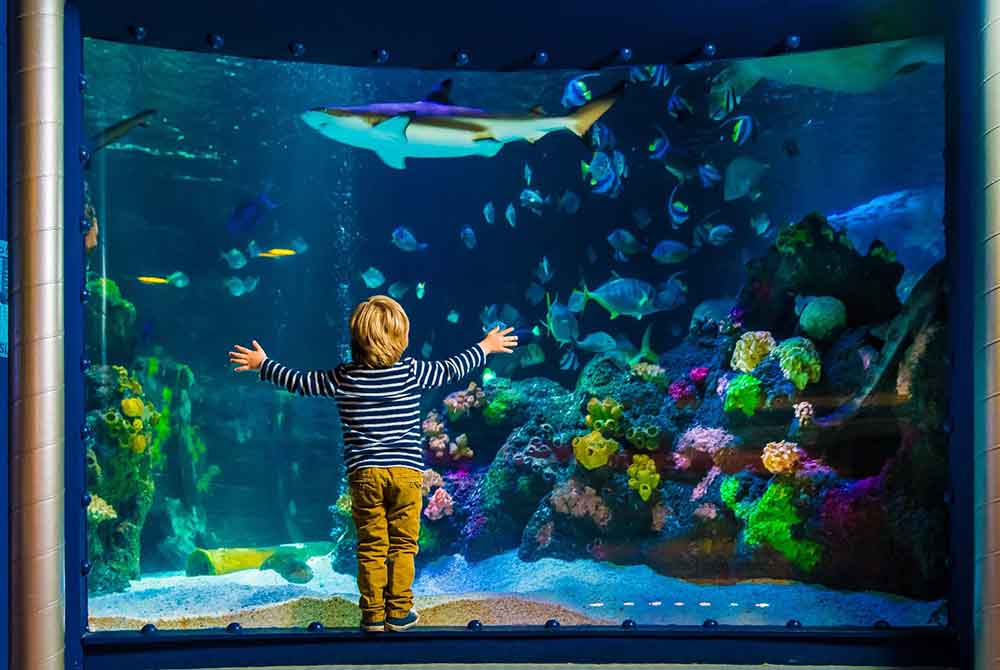 "Therefore, I think it's good that BALPPA and IAAPA come together to try to see where we can reduce the effects which will be applied to the attractions industry. It is something which will, obviously, take a while. We have to monitor that very closely and it is our intention to do so.
"We don't know what it will look like in three or four years. But, we will try to do our best to influence it wherever we can, so that we stay the way we are.
"IAAPA-EMEA is not looking at a political Europe, but a geographical Europe. So, for us, it doesn't make any difference. We really appreciate all British members, and hope that the effect will be not too big."
Learning from each other
On a positive note, he reiterates:
"In the end, we all face the same issues. We are all trying to attract people to our facilities. We are all trying to get them the best day possible, to use digital technology, to have a safe place for our guests and our workers, and to give them a great day out. It doesn't make any difference if you are a small observation tower or if you are Disneyland. In the end, you need a ticketing machine, you need software and a good F&B concept.
"What I really like about IAAPA and about EAS is that we try to bring all those people together. We can all learn from each other.
"It's a wonderful industry. We recently did an event with IAAPA in Brussels. We had the five largest amusement parks in Europe around one table. They were all very open with each other, sharing what worked and what didn't work. I can't imagine that there are many other industries out there so open with and supportive of each other.
"This is a great example of the activities of our network, and the way I would like to bring this industry forward.
"In the end, we all benefit from each other," says Wahl. "And the Euro Attractions Show is a great platform for furthering that."