As IAAPA Attractions Expo 2107 is in full swing in Orlando, Karen Staley talks to Blooloop about the role of the organisation and shares her thoughts on emerging trends in the attractions industry.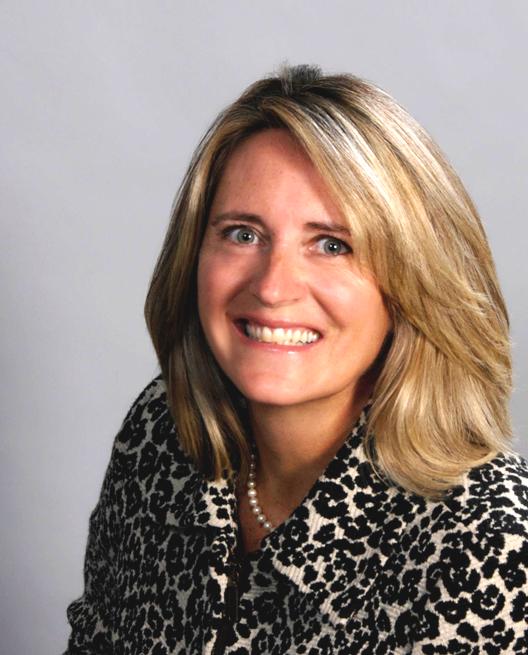 Staley was appointed IAAPA's Senior Vice President of North American Operations back in September, at which point she relocated from the company's regional office in Brussels to IAAPA's global headquarters in Orlando. She was previously Senior Vice President of IAAPA EMEA (Europe, Middle East, and Africa) Operations.
She took over the position following the departure of Richard M. Jackson.
Staley has been with IAAPA since 2000. She joined the association as Manager of Marketing, Sponsorships, Fundraising and Exhibit sales for IAAPA's conference and trade shows in the United States, Europe, and Asia. She stayed in the role for four years before coming to Europe as Director of Operations, IAAPA Europe.
Enter IAAPA Europe
"I came to Europe in 2004, to discuss the possibility of doing an event here to benefit the industry," she says. "We came together in a partnership with the European Suppliers Association.
"When we decided that we would try to do the Euro Amusement Show (EAS) together, I had no idea that I would stay here," she says. "I certainly had no idea that I'd be building up the next IAAPA EMEA office in 2017. As we built the trade show, we noticed a need for the industry to have an EU association. Therefore, we opened our doors in 2008 as IAAPA Europe."
Between 2007 and 2015, she was promoted twice with increasing responsibilities for growth and operation of the Association in Europe. In 2007, she assumed the role of Vice President for IAAPA Europe and the Euro Attractions Show (EAS). Two years later she was promoted to Director of Operations and the following year she was named Deputy Director of IAAPA Europe. In 2010, she became Executive Director. This developed into her position as Senior Vice President of IAAPA Europe, gaining access in 2015 to support and grow the Middle East and Africa.
Building lifelong memories for families
"I am a huge proponent of the attractions and leisure industry," says Karen Staley. "And a big believer in what we offer, which is the development of experiences and lifelong memories for families. It's the opportunity for them to bring joy to their children; to disappear into a fantasy world, and to experience a great family vacation."
She points out that she is also a 'big fan' of the suppliers behind the variety of products and services that create unique experiences. She also stresses her support of the hard-working and dedicated people in the industry.
It swiftly becomes clear that Staley's role is as much a vocation as it is a career. Her passion for it is evident. "You get up every day, and you go to work, and you think about what it means to support this industry," she says.
"The aim is to serve our members so that they feel really confident and happy"
"You look at how you can educate, how you can help maintain high levels of safety for our guests. The aim is to serve our members so that they feel really confident and happy, and have new ideas on how to serve their guests better. It has been an absolute joy to be here in Europe.
"As I said to the members at the tradeshow, they are not my members: they are my friends and they are my family. It really has become that."
Lifting the whole industry up together
IAAPA was founded in 1918. Dedicated to the preservation and prosperity of the attractions industry, it represents around 5,000 facility, supplier, and individual members in 99 countries. It's a non-profit organisation with its headquarters in Alexandria, Virginia. Regional offices are located in Brussels, Mexico City, Hong Kong, and Orlando.
Its member facilities include amusement and theme parks, water parks, attractions, family entertainment centres, zoos, aquariums, museums, science centres, and resorts.
"IAPPA has been around for 99 years," says Staley. "We are looking forward to a big celebration in 2018. It slowly grew with an increasing number of international members wanting to find a community, a place to belong. We all need a place to meet other people who are sharing some of the same experiences. We need to know that we are not alone, we need to know that there is an industry out there whose members help each other.
"We're trying to create the greatest experiences possible"
"That is what is unique about this industry. While we're all looking to increase the number of visitors we have, we are also all looking to support one another. We're trying to create the greatest experiences possible so that we can lift the whole industry up together."
Rapid development of the experience economy
"Everything starts and ends with a great experience," she says. "From the time you log on to book your hotel room, to the day you spend at the attraction, to the time you leave, and the person that says goodbye to you. It's all about experience and interaction and ensuring a great time."
The experience economy is developing rapidly. "You see that with the millennials. They want an experience out of everything they touch and do. We, as IAAPA, have evolved to include everyone and anyone who is interested in giving the best guest experience. That means from the rollercoaster manufacturer to the person who makes the best plush toys.
"It's all about giving the guest the greatest experience: the greatest toy, the greatest ride, the greatest thrill, the greatest movie."
It doesn't end there, she insists. Staff-customer relationships are also absolutely vital.
"The person who checks you in the hotel and the person who takes your ticket at the gate. The person who picks up whatever you may have dropped along the way in the park.
"It's all part of a holistic approach to providing thrill experiences, visual experiences, immersive experiences, human experiences."
Reaching regional members on the ground – wherever they are
Throughout her time with IAAPA, the Association's evolution has been dynamic. It has constantly adjusted and grown to meet the needs of its members. By extension, that also involves growing its footprint.
"It began with us coming to Europe, and starting the Euro Amusement show, which evolved into the Euro Attractions show (EAS)," says Staley. "We saw that there were huge gains in having offices on the ground regionally, servicing the members in each region, understanding the differences."
As a result of this realisation, offices opened in Mexico and Hong Kong. Most recently, preliminary moves have begun towards the opening of an office in Dubai.
"We are trying to reach our members on the ground where they are. Just as they are trying to reach their guests and visitors when they come into their attraction," says Staley.
"We want to offer the best experiences and create a community everywhere we go. And, we want to support and guide them with education, safety and all the best practices and opportunities to network and meet with one another.
"I think that IAAPA's growth and expansion into all these regions has really proven how dynamic it can be," she says. "How in tune with the industry it is, and how dedicated it is to continuing to grow this industry and to support it."
IAAPA as a connective global hub
Many of IAAPA's members are smaller operators. Staley describes the Association as the hub of a wheel connecting members so they can find support and common ground. "It is the guy down the street wondering, does anybody else have this problem with their ticket, or how do I do this?" she says.
"Everybody has an experience that you can draw something from, and it connects us all."
"One of the things that I often say at events is, you are not alone. IAPPA is here for whenever you need to contact someone; whenever you need to talk to someone; whenever you need to know that someone else is out there who has that same experience. Let us connect you and share what we know about the industry with you. Let us help you find more information on best practices, or statistics on the industry."
"The aim is that we can stand for you. We can share with one another and grow our community. We all have the capacity to learn, whether it is from a speech by someone at Disney, or a speech from someone at Hansa-Park. Everybody has an experience that you can draw something from, and it connects us all."
The attractions industry stretches right across the globe. People routinely fly vast distances in search of entertainment and experiences. "As we continue to see the world becoming smaller, it is going to be very important that we, as IAAPA, continue to connect everybody. If we, as a global organisation, want to think globally and act regionally, we have to go back to our roots, to where we started.
"We need to establish what it is that members need, how we can support them, how we can develop a regionally focused office for them."
Emerging trends include digitisation and blending
Staley is an ideal position to spot emerging trends in the industry. "There are some obvious trends coming to the forefront," she says.
While acknowledging the obvious importance of VR and AR, she cites other key trends too.
"The fewer surprises the guests have, the more they feel in control."
"These include digitisation around connection and communication. Guests can be 'met' digitally on their mobile phone through an app, to let them know their seat is ready at the restaurant, or their food has been ordered, or the queue line is shorter.
"The fewer surprises the guests have the more they feel in control, the more they feel like they have a big part to play in the experience that they are having."
Beyond the parks
IAAPA's initial focus was amusement parks. "Now family and guest experiences expand way beyond that," says Staley. "We're looking at wax museums, general museums, zoos, aquariums, water parks."
Another key trend is the increasing number of parks that are adding hotels to their offering. In this way, they transform themselves from a day out to a destination and significantly increase dwell-time.
"We see dry parks really moving into water parks," she says. "We see lots of new hotels being built next to dry parks including some kind of water element. In Europe, we see a lot more parks looking at ways to get guests indoors."
"You'll hear people referring to zoos as animal attractions – that's a great trend."
Immersive experiences are another strong trend. "It is incredible how the parks I walk into today immerse you into a whole new world using theming," says Staley.
Above all, she says, the whole industry is blending. Attractions that were built on purely educational aspects (for example museums and zoos) are taking on board the guest experience. "They are leading the guest through an entire journey. We see a lot of that trending. You'll hear people referring to zoos as animal attractions: that's a great trend.
"You see the same phenomenon on cruise ships," she says. "They are building small water parks, and all kinds of attraction experiences."
Taking North American services to the next level
Karen Staley's new role as Senior Vice President of North American Operations will see her leading the ongoing expansion of North American member programmes and services to the next level.
"It's going to be a great honour for me," she says. "I have been in this industry for a very long time, and have had experiences and met a lot of the members throughout North America.
"I'm hoping that what I can bring back to North America is what I have learned in Europe on servicing the industry. I can tweak it for the North American suppliers, facilities and attractions. The plan is that I can develop an office that focuses on their region with the support and guidance of the global office.
"The North American region can continue to do what the other regions are doing so well. That is really focusing on bringing the world of the attractions and leisure industry together on a regional level."
IAAPA: a 'strong community of like-minded people'
"I love this industry," says Staley. "I wake up thinking, what can we do for these people? And, I go to bed thinking, did I do enough?"
Driven by passion, she believes the dedication of the community of which she is a part has shaped the person she is today. "I am very excited to come back to the United States where I came from," she says. "I'm excited to continue to grow that unity of feeling. It's a huge area to deal with, but I think that we will be extremely successful.
"We are reminding everybody that IAAPA is here. There are all these great opportunities to network, to learn, to be safer, to offer better experiences. We will also continue to grow those services and see how we can meet the needs of the members on a regional level in North America."
She says she is really looking forward to visiting all the parks and meeting the families who operate them.
"Just to reiterate, this has developed into a very strong community of like-minded people," she concludes. "We just want to help and grow this industry to make sure it continues to thrive and offer families these great opportunities; to make lifetime memories.
"I'm amazed all the time at how lucky I am to have this job."
For more on IAAPA, read Blooloop's interview with Jakob Wahl, who took over from Karen Staley as IAAPA Europe's Vice President.