Poland's oldest amusement park has been entertaining families since 1959. Yet it was only after rebranding last year as Legendia that it achieved the status of theme park. With Bazyliszek – the nation's first interactive dark ride – it has ushered in a new era of storytelling.
"We like to think of Efteling as our inspiration," says Legendia CEO Paweł Cebula as he shows us around the park on a sunny late April afternoon. "We have the greenery and the lake, and now we are starting to add some local legends and fairytales."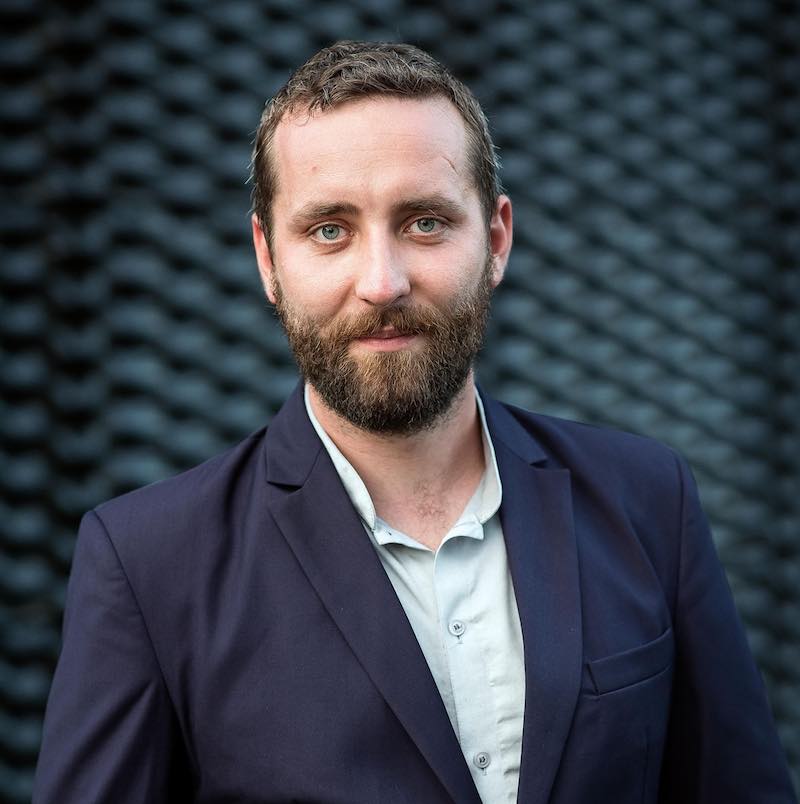 Bazyliszek, which opened around Easter, challenges passengers to hunt monsters in a magical forest. The multi-million Euro attraction (but less pricey than you may think) was created by Alterface in partnership with Jora Vision and ETF Ride Systems.
A new era for Legendia
Legendia is making an assertive attempt to shake off its 'Luna Park' past. In 2007, it introduced a pay-one-price system. It would be another decade before the Śląskie Wesołe Miasteczko (Silesian Amusement Park) title was dropped. With the new name came a new entrance, main street and impressive waterfront rollercoaster by Vekoma, launched in July 2017. Some of the older, carnival style rides were sold and others given bespoke new themes. Over 50,000 plants have been added in the last three years.
The changes came two years after the park that sits between the adjoining cities of Chorzów and Katowice, Upper Silesia, was sold to Tatry Mountain Resorts (TMR). A year later it implemented a masterplan from Jora Vision. The park's new owner describes itself as Eastern Europe's top operator of mountain ski resorts. As well as Legendia, it also owns the Tatralandia waterpark in its native Slovakia. By balancing out its winter activities with more summer-focused offerings, TMR draws some obvious comparisons to Compagnie des Alpes.
An authentically Polish story
"Poland is catching up on theme park entertainment," says Cebula. "Most of the major theme parks in the world offer their guests a dark ride, and interactive dark rides are becoming very popular. With Bazyliszek we are really pleased to have such a high-tech ride designed specifically for Legendia. With a relatively low investment we have managed to offer local guests a world-class experience. This advanced mixed-media attraction will appeal to young and old."
"The story of the Bazyliszek is based on authentic Polish folklore", explains Simeon van Tellingen, Creative Director at Jora Vision. "Our brief with this attraction was to use not only the fairytale of the Bazyliszek, but also Polish architecture, arts and graphic design as inspiration for the decor and show sets."
The new attraction is located on the edge of the park next to the Legendia Flower Ferris Wheel. Together they form the Magical Forest zone. The adventure begins as guests step inside what Cebula describes as the "Bazyliszek Cave". The 2,000 square metre purpose-built building also houses a cafe and play area. Around a quarter of that space is dedicated to the ride's queue line and pre-show.
Monster hunting
Here, in the headquarters of the Monster Hunter's Guild, guests learn about the challenge that lies ahead in the apparently peaceful village of Kurkowo. The village's forest has been overrun by monsters on the prowl, the most dangerous being a giant basilisk. In Poland there are many variations of this part serpent/part rooster creature that can turn humans into stone with its gaze.
Passengers then board the six-seater Monster Hunter vehicles (custom-themed Mystic Movers by ETF) for an exciting journey through the magical forests of Poland. The trackless ride vehicles take them past ancient settlements, dark cave and ruins. A mix of 2D scenery, themed props and media screens bring trees and plants to life. But there's something evil lurking in those woods.
During the fierce, but cartoon-like, battle that ensues, riders must defeat the basilisk and end its reign of terror. Alterface's laser guns use light and mirror technology to trigger special effects and collect points. Players with the highest score are declared the best Monster Hunter in the Guild's golden book that appears at the end of the ride.
Designing a dark ride on a budget
According to Cebula, the new attraction represents a €5.5 million ($6.5m) investment, $3.5m of which went on the ride itself. The rest was spent on the building.
"This ride uses the same technology that can be found in Justice League or any of the other much more pricey rides we have contributed to," says Alterface CEO Benoit Cornet. "Yet the limited budget required us to go for clever decisions in all aspects, while never compromising on the user's experience or the quality of the components."
"We wanted to have enough media for interactivity and game play," adds van Tellingen. "But we also wanted enough theming/props to immerse guests into the story. We tried to balance the two, by implementing smart solutions such as very dark areas with blacklight, so you didn't have to decorate all the walls. We also used flat panels to create depth, without having to sculpt all the decor in 3D."
Assembling the team
The ride was designed and delivered in a relatively short period of around 18 months after a survey of suppliers was conducted at Euro Attractions Show 2016.
"All the companies we spoke to were very interested to do the new ride for us," recalls Cebula. "There was a lot of good ideas, but the meeting with Alterface and their proposal for building the attraction in cooperation with Jora Vision and ETF gave us feeling that this is what we needed for our park. Of course we also took recommendations from other parks. After our experience with Bazyliszek, we know we did not make any mistakes in our judgement."
An interactive dark ride experience
For Jora Vision, this is, believe it not, the company's first interactive dark ride. The Dutch design firm has worked on dark rides for the French parks Futuroscope and Vulcania (including the former's Thea Award winning Raving Rabbids Time Machine). However, neither of these feature shooting devices.
Belgium-based Alterface is an old hand at such experiences, however. Its credits include the Justice League dark rides for Six Flags, Legoland Discovery Centres' Kingdom Quest and the world's largest interactive dark ride at Wanda's Oriental Movie Metropolis in Qingdao, China. Yet whereas on some attractions Alterface has supplied just the interactive element, on Bazyliszek it acted as main contractor. For this, its services included the supply of video mapping, gameplay, show control and shooting technology.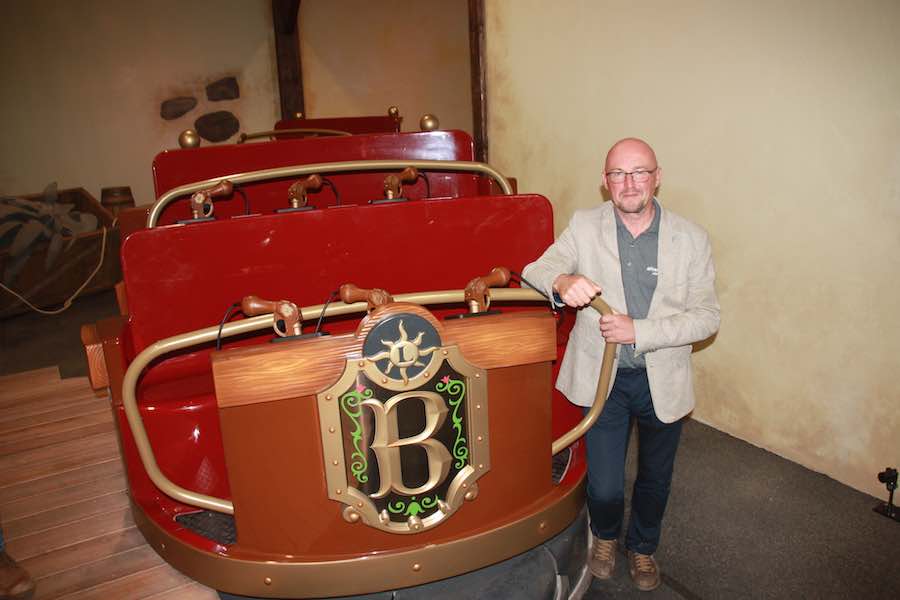 Cornet (above) remembers delivering a simple interactive theatre to the old Śląskie Wesołe Miasteczko a decade ago. He applauds the changes made by Cebula and his team in recent years. "We have been very privileged to work together with such talented people who all went the extra mile to build a wonderful ride we can be proud of," he says. "This top-notch dark ride with latest technology will put Legendia firmly on the map in Poland and Europe."
Ferris wheel, planes and rollercoaster trains
The Alterface boss adds that he sees the former Silesian Amusement Park becoming "more of a Scandinavian type of park. I can imagine more F&B and quiet zones in a very green environment. The park and the city around it has changed so much for the good in the last 10 years."
Lift towers dotted in and around Chorzów and Katowice remind one of the area's coal-mining heritage. Poland is still Europe's second-biggest coal producer. However, Katowice likes to think of itself these days as the administrative, academic and cultural heart of the Silesian region.
At Legendia, there's another lofty relic of days gone by. Standing 45-mall tall, DreamFlight Airlines has thrilled families since the park's opening day 59 years ago. Though they were a few calls to scrap it when the park overhauled its ride selection, Cebula insists that was never an option.
"It's a classic," he says. "Many of older visitors remember riding it as kids. It's wonderful for them to ride it again with their children/grandchildren."
Legendia coasters
Legendia Flower continues to act as a beacon for the park to passers-by. The 40m-high Ferris wheel was built by the Polish manufacturer Constal in 1978. However, it looks much younger than its years thanks to a recent refurbishment.
Since its debut last summer, Lech Coaster has been equipped with a second 20-seater train by Vekoma. During a ride lasting around one minute and 40 seconds, passengers reaches a top speed of 95km/h. This, the Dutch manufacturer's first ever Blizzard Blitz. It features 908m of track and three inversions including a thrilling corkscrew station fly-through. There's also a short pre-show to immerse guests in a story involving the park's eagle mascot.
Until the arrival of Lech, the park's biggest coaster was the twin loop Tornado, added in 2007. The Soquet construction previously appeared at the British parks Lightwater Valley and American Adventure. Legendia also has two pre-owned coasters from Pinfari, Dream Hunters Society and Scary Toys Factory. The latter, along with a log flume added in 2016, were among several rides acquired from the defunct Danish park Sommerland Syd.
Dutch design, local theming
Jora Vision designed the large station and shop building that accompanies the flume, now known as Diamond River. Merchandise areas such as this and those found on Bazyliszek and Lech Coaster would have been unimaginable in the days of Śląskie Wesołe Miasteczko. Likewise, there are several nice new F&B outlets and games area.
Theming on site, including some particularly attractive wooden buildings, has been completed by a mix of Polish, Slovakian and Czech companies. Legendia's five redefined zones are clustered around the lake that has always existed at the centre of the park. In addition to the Magical Forest, guests can explore the Magical Village, Valley of Dreams, Magical Mountains and Adventure Valley.
Attractions such as a Hully Gully, Pirate Ship, Rok 'n' Roll, Huss Enterprise, Rainbow and Flic Flac populate these zones. Some have been rethemed to good effect. However, it seems inevitable a few will give way over the coming years to more on-trend attractions.
The biggest and best theme park in Poland
"We aspire to be a world-class regional theme park and also the biggest and best theme park in Poland," says Cebula. "That means building new rides on a level like Lech Coaster or Bazyliszek. But still we would like some attractions that you can't find in others park like DreamFlight Airlines or Diamond River."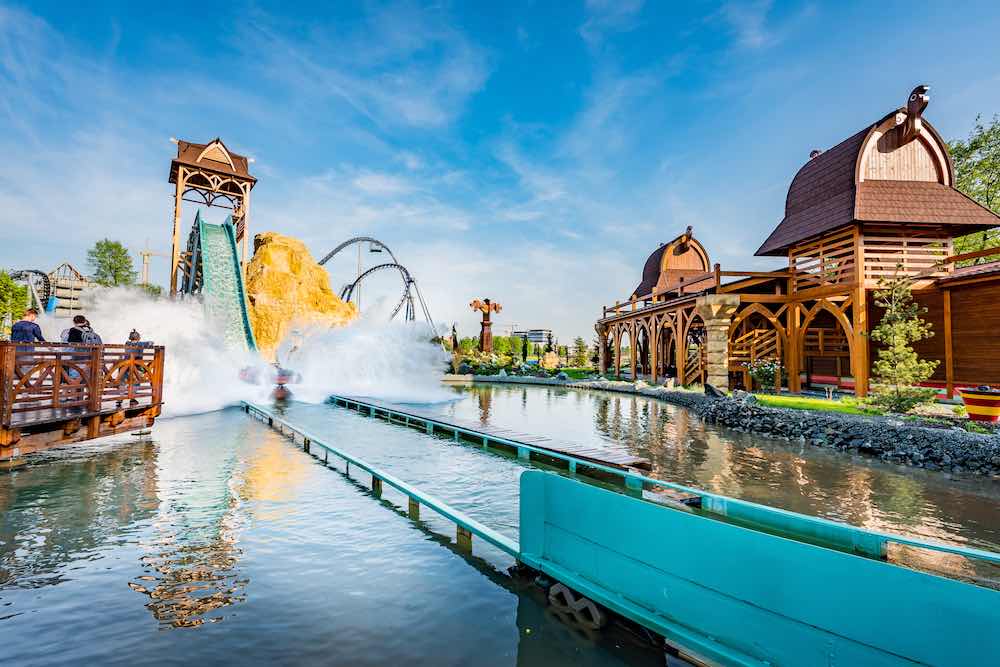 Many thrill-seekers now make a beeline for Lech Coaster. Yet Cebula says it's a much simpler offering that remains its most popular attraction, at least for now: the trampolines! The rowing boats on the lake are also popular with families.
Up and coming Polish park, Energylandia in Zator, has added a lot of rollercoasters recently. Cebula is taking a more holistic approach.
"Legendia is a thematic and family park," he says. "We are dedicated to every age group, with an emphasis on parents visiting us with their children. Lech Coaster was our first large investment in a completely new attraction. After such an extreme ride, it was time for a different proposition. Bazyliszek has no age or height limit and allows fantastic fun for families, as well as groups of friends."
Family-friendly dark ride
Although many Poles will have experienced attractions at other parks around the world, for some their experience of a dark ride may be confined to more rudimentary attractions such as ghost trains. Other Polish parks offer media-based attractions such as 4D, 5D or even '7D' cinemas. There is also a separate laser tag sector in the country. But never have elements of all three come together in one attraction. That presented a challenge to Legendia's marketing team.
"It is difficult to explain to our guests in a short marketing message what an interactive dark ride is," says Cebula. "In advertising Bazyliszek, we focused on the fact that it is first such attraction in Poland. We rely on the curiosity of our guests. Even if we tell them in detail what fun it is, it is still not enough to imagine it effectively."
Marketing Bazyliszek
And what do those who have ridden make of the experience? "Our guest reactions are very positive. They confirm that the interactive dark ride is a popular type of attraction. Bazyliszek is the most joyful thing for children. They pay attention to the fun monsters and enjoy the possibility of shooting and demonstrating their reflexes. They also get joy competing with parents or grandparents. All this matters and means, even after taking a trip a dozen times in one day, they would like to return to our park and visit the Bazyliszek Cave again."
The 2018 season continues at Legendia until the end of October. But dark ride fans can get their fix year-round. A separate parking area has been created alongside the Bazyliszek building. This is so the attraction and its associated facilities, including the play area, can be opened up as a standalone facility in winter.
"Poland has a lot of indoor play centres," smiles Cebula. "But none of them have the Bazyliszek!"
Legendia's annual visitor numbers are still in the low hundreds of thousands, but climbing fast. After the first month of this season, the park's CEO says the investment in Bazyliszek is already having a positive effect. Season pass sales are expected to reach 20,000 this year.
Moving mountains
From 2015 to 2020, Tatry Mountain Resorts has committed PLN 120 million (€28m/$33m) to Legendia. Over the next three years, an additional 13 hectares of land will be developed. Expect more Polish myths and legends along with new attractions.
Much as Upper Silesia is moving on from its coal mining roots, TMR has already taken this long established park in a new direction. If it's successful in transforming it into the world-class regional theme park that Cebula wants it to be, could the company spread its wings further within the European attractions industry?
"At the moment, we are concentrated on investments at our two parks in Poland and Slovakia," he says. "But no one excludes further opportunities in the area of theme parks."
Given his enthusiasm for Legendia and the industry at large, it seems safe to assume Paweł Cebula will be pivotal to those plans.
Images by Legendia, Alterface and Owen Ralph.