Kynren – an epic tale of England is a live outdoor show located near Auckland Castle in Bishop Auckland, a market town in County Durham in north east England.
11Arches Park, set in the grounds of Kynren, includes a new show and immersive walkthrough, as well as a playground, water show and F&B.
"The development of 11Arches Park is a significant milestone for us as we expand our offering with the addition of a full-blown daytime attraction, bolstering our current visitor relationships and reaching out to new audiences," said Anne-Isabelle Daulon, CEO of 11Arches.
11Arches Park features a 'Viking Village', as well as a new stunt show called 'Fina and the Golden Cape', which premieres this summer on the stage at Kynren.
New show, playground and F&B
In addition, 11Arches Park boasts a new adventure playground, a water show called 'Dancing Waters' and an immersive walkthrough, 'The Maze of Fame'
Additional attractions include the Animal Croft and the Georgian Shop, and 11Arches Park also boasts new F&B.
Kynren – an epic tale of England takes visitors on a thrilling journey through time, from the Romans to the Victorians.
The spectacular show uses exciting choreography, incredible stunts, equestrianism, water jets, special effects and pyrotechnics.
11Arches Park tickets on sale in April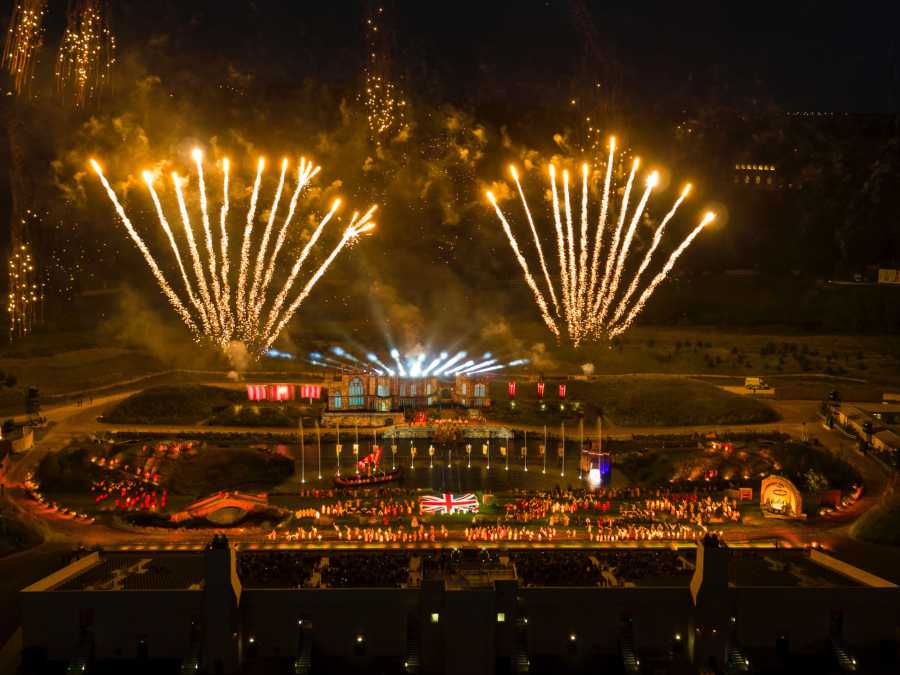 Tickets for 11Arches Park will go on sale from April 16. 11Arches Park and Kynren take place on Saturdays between August 7 and September 11.
Kynren was originally developed in collaboration with Puy du Fou, the second most visited theme park in France, following Disneyland Paris.
Puy du Fou has confirmed that its first full-scale park in Spain, Puy du Fou España, is opening on March 27, 2021.
Puy du Fou's Guillaume Allaire is speaking at blooloop's upcoming conference on sustainability in visitor attractions. greenloop takes place on April 20 and April 21.
Images: Kynren