At the recent TEA Summit and Thea Awards Gala in California, Advanced Communication Equipment (International) Company Ltd's Bingo Tso discussed the design and development of China's live entertainment spectacular: The Legend of Camel Bells. 
The project won a Thea Award this year for outstanding achievement in the category of Live Show Spectacular. The project, among other award winning projects was highlighted during the TEA Summit. The following day, project teams collected their award during the gala event at Disneyland Hotel's ballroom.
In his panel session, Tso, vice-president of ACE, elaborated on the audio, video and lighting systems used in The Legend of Camel Bells. The performance at the Huaxia Cultural Tourism resort in Xi'an is recognised as the largest show of its kind in Northwest China.
AV for a 3,000 seat auditorium
ACE played an integral role in the design and integration of The Legend of Camel Bell's audio system as well as the integration of its lighting and video systems. Performed in a 3,000-seat auditorium, the show comprises of seven scenes:
The Silk Road Began, Flashback
Farewell! My Love – the Braveries Started Their Journey
Charged into the Dangerous Unknown Zones
Exotic Discovery of the East Meeting the West
Meeting Different Cultures Through the Journey of Rain, Ice and Fire
Lovers Reunion – The Return 
The Flourishing Era – The Glory Moment
The show begins as it depicts newlyweds bidding farewell to each other. As the camel team marches westwards, it encounters many obstacles: a volcano, an avalanche, sandstorms, deserts and attacks from wild beasts. Yet the team returns home safely to the Tang Dynasty capital of Chang'an, with cargos fully loaded and loved ones anticipating their return.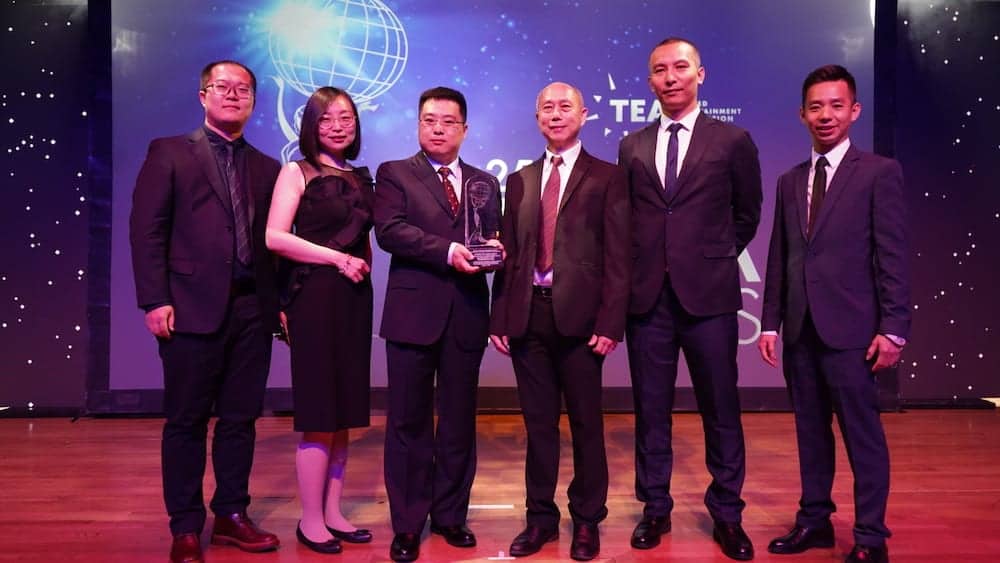 Special effects and spectacular sets
Spectacular stage sets, magnificent props, technical effects and a large group of performers bring the exotic scenes to life. These include 15m-tall volcano and snow mountain, three Buddha statues, the tallest of which is 40m-tall, and a giant 4,000 sqm LED screen. In addition, around 2,000 tonnes of water are used against the backdrop of real mountains. 
The auditorium used in the show replaces the traditional single stage performance model with a rotating platform. This moves the audience to the best position to watch the show as each scene unfolds. ACE's audio engineers delivered the perfect multichannel solution to provide an epic sound experience to audience members in the giant mechanical structure.
Not only does The Legend of Camel Bells highlight the prominent cultural exchanges on the Silk Road, it also provides a new channel for the world to understand Chinese cultures.