Blackpool Pleasure Beach has launched the new ENSŌ experience, a "twisted" ride on ICON, the UK's first and only double launch roller coaster.
In a first for Europe, ICON's rear seats have been adapted so that riders can spin and twist freely. ICON launches riders with the same acceleration as a Formula One car, with ENSŌ providing a new experience for thrill-seekers.
"Blackpool Pleasure Beach and Mack Rides have a strong, long-standing relationship that goes back many years and has seen our families work together on many projects," said Amanda Thompson OBE, CEO of Blackpool Pleasure Beach.
"When Mack Rides approached us with the development concept of spinning seats, we knew straight away this was an exciting idea, especially as this means ICON is the only Mack ride in the northern hemisphere to have this upgrade."
"I hope many guests will take the chance to get twisted this Easter with ENSŌ," Thompson added.
Take a "twisted" ride on ICON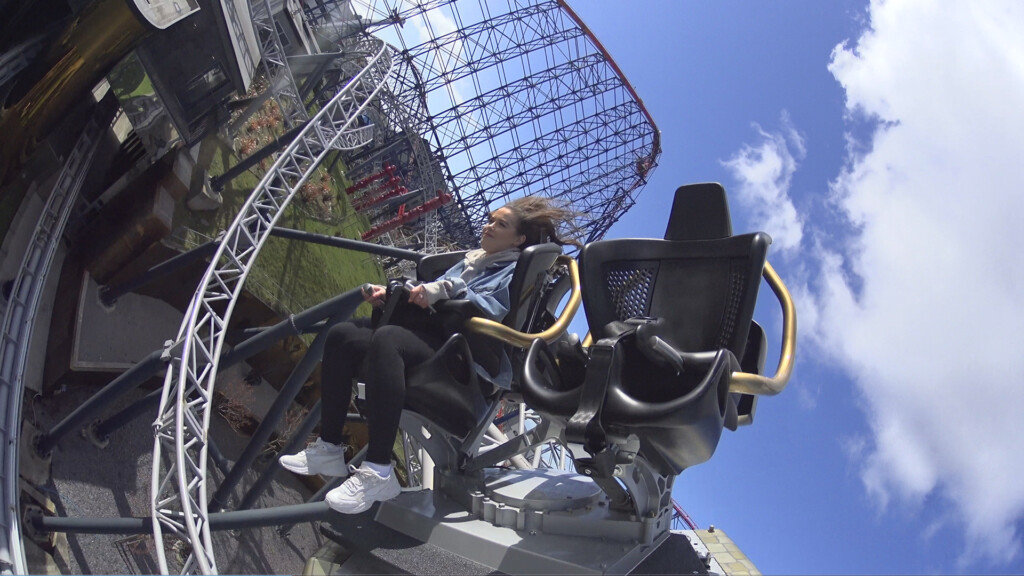 Ensō is a sacred symbol in the Zen school of Buddhism that means circle. It is traditionally drawn using one brushstroke.
The ENSŌ experience has been added to just one of ICON's existing trains, so advance booking is required. It costs £15 per person for standard bookings and £25 per person for VIP bookings.
Drayton Manor took a swipe at Blackpool Pleasure Beach on April Fool's Day for charging extra for ENSŌ. Drayton Manor tweeted: "Looking for a more intense experience on our brand new ride, Thor?"
"Simply add £2 to the coin slot in your seat, and prepare for double the spins," the park added. "Scream if you want to go faster!"
This year, Blackpool Pleasure Beach is also inviting visitors to experience the UK's tallest roller coaster with 'Walk The Big One XL', an extended version of the park's 'Walk The Big One'.
Available dates for 'Walk The Big One XL' are 29 April, 6 May and 17 June.
Images: Blackpool Pleasure Beach