Blooloop, in association with Gateway Ticketing Systems, a world leader in admission control and ticketing software for the attractions industry, is pleased to announce that nominations for The Blooloop 50 Theme Park Influencer List 2020 are now open.
Launched in 2018, The Blooloop 50 Theme Park Influencer List recognises and celebrates 50 of the most influential people in the theme park business over the last year.
(Nominate for 2020 here. See the 2019 list here.)
2020 is a uniquely challenging year for the theme park community. With COVID-19 having a devastating and continued impact on the business across the world, all theme parks have had to adapt and be ready for the post-pandemic world. Thousands of people in the theme park community have lost their jobs or been furloughed, projects have been cancelled or postponed and most parks have temporarily closed. Some may close permanently.
However, this is a resilient business and the creativity and innovation apparent in the response to the pandemic has been inspiring. It is this drive and determination we seek to shine a spotlight on with this year's Blooloop 50 Theme Park Influencer list.
People and organisations stepping up to lead by example
Peter Wolf is Director of Sales and Marketing at Gateway Ticketing Systems.
He says, "The Blooloop 50 takes on a new meaning in 2020 as we will undoubtedly be recognizing professionals who, in a sense, helped save the industry. As we were all mired in the uncertainty of coronavirus closures, there were people and organizations that stepped up to lead by example, or to develop new products or experiences, or just to remind us how resilient our industry can be.
"These inspiring influencers are out there showing not just our industry, but the entire world, what attractions can do to positively impact economies, social issues, and the overall well-being of the regions we serve. The Blooloop 50 also reminds us just how creative, innovative and fun our industry really is. We can't wait to see the list and we're honored to partner with Blooloop this year."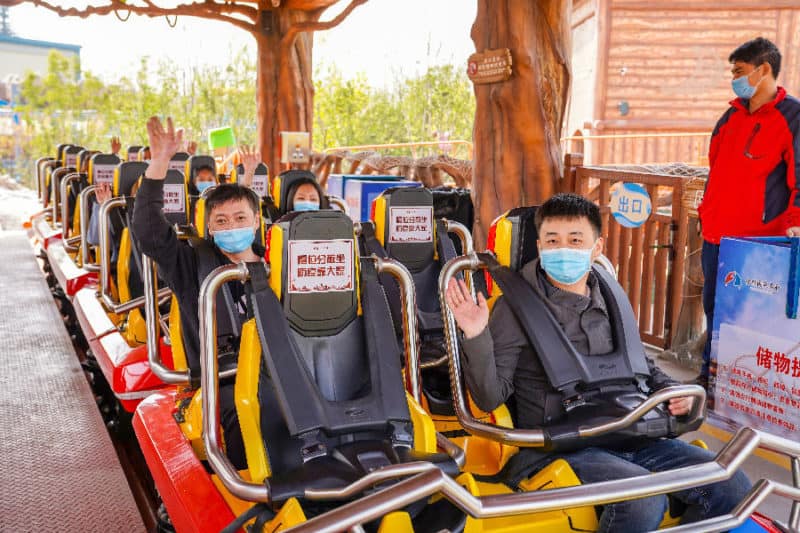 Charles Read, MD, Blooloop says,"It is fantastic to be working with our friends at Gateway Ticketing Systems on the Blooloop 50. As a world leader in ticketing and admission control for attractions, they work with major theme parks across the world and have an unparalleled reputation in the business.
"In addition, this year their webinar series has been hugely beneficial to operators, providing vital, practical help and inspiration as they seek to navigate the 'new normal'".
The Blooloop 50 Theme Park Influencer List 2020 launched
Judged from reader-submitted nominations by a panel of industry experts, each name on this high-profile list will be a person who has demonstrated the expertise and drive to effect real change in the business.
To compile the Blooloop 50 Theme Park Influencer List 2020, we need as many of our readers as possible to nominate who it is they believe deserves inclusion. The 200 most nominated people will then be considered by our judging panel. Each nomination will be judged entirely on merit, irrespective of location, job title or employer.
*You can nominate as many different people as you like. You can even nominate yourself. However, you can't nominate the same person more than once.
The Blooloop 50 Theme Park Influencer List champions everyone in this fantastic business. However, It is not solely about those in senior positions. It is about outstanding people making significant contributions. This year in particular, key influencers might be developing the transformative new technologies or post-COVID operations that will help guide us through the pandemic.
To make your nomination for the Blooloop 50 please complete the form here. Nominations will close 31st August.