Blackpool Pleasure Beach's second hotel has now opened. BLVD is a luxury offering with an eye on the corporate market. Yet families aren't forgotten either.
BLVD (Boulevard) has been quietly welcoming guests since mid-June and was officially opened this summer. The 120 room/322 bed property sits to the left of the Big Blue Hotel, which opened on the southern edge of the UK amusement park in 2003.
Just like the Hot Ice skating spectacular that returned to the Pleasure Beach for its 83rd season on July 4, BLVD boasts high production standards. That attention to detail is thanks to the park's managing director, Amanda Thompson OBE, who is responsible for both.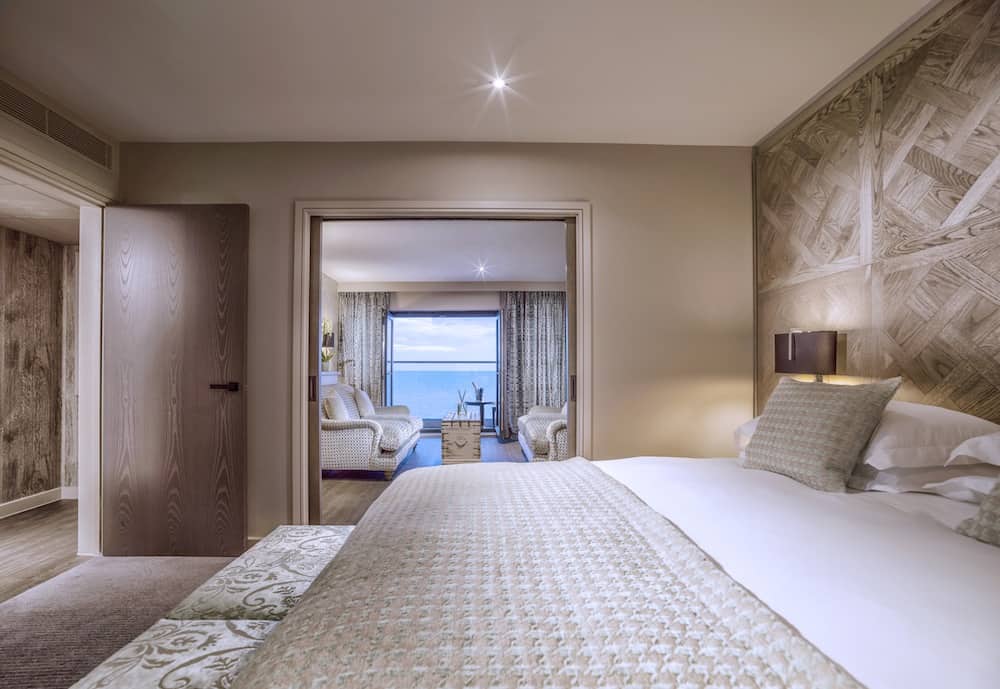 Coast or coaster view?
Built at a cost of £12 million ($15m), BLVD offers a choice of either promenade or park view rooms. This includes eight coastal suites and eight junior suites. A further two suites provide direct views of attractions including the park's Big One and Big Dipper roller coasters. Family rooms feature children's bunk beds separated from the parents' sleeping area.
Iconic Pleasure Beach rides and attractions are celebrated in bespoke artworks displayed throughout the hotel, complemented by materials sourced from renowned British companies, many of them local to Blackpool. Among them are furniture by Tetrad, Chelsom lighting, Designers Guild fabrics and wall coverings from Andrew Martin. The accommodation has yet to be officially rated, but the Pleasure Beach is striving for 5-star status.
"Unrivalled views of the stunning West Coast sunsets" are promised from BLVD's terraces and shore facing rooms. Guests can dine in The Beachside restaurant, which sources local ingredients to create an array of exquisite dishes from around the globe. Ornate padded doors separate the breakfast self-service area from the main dining space.
In addition to the Shoreside Conference Centre, which can cater for up to 200 delegates, there are separate meeting rooms. Licensed to carry out weddings and civil ceremonies, the hotel also features an Ocean Club private bar. In addition, there is a state-of-the-art gym.

A new level of style in Blackpool
For BLVD general manager Fabio Vidotti (previously of the Big Blue Hotel and Carnival/Norwegian Cruise Lines), all those amenities would mean nothing without service levels to match. "We've already had some great feedback from guests about the reception they have received from the staff here," he says. The first few TripAdvisor reviews seem to recognise the effort that has gone into the hotel too.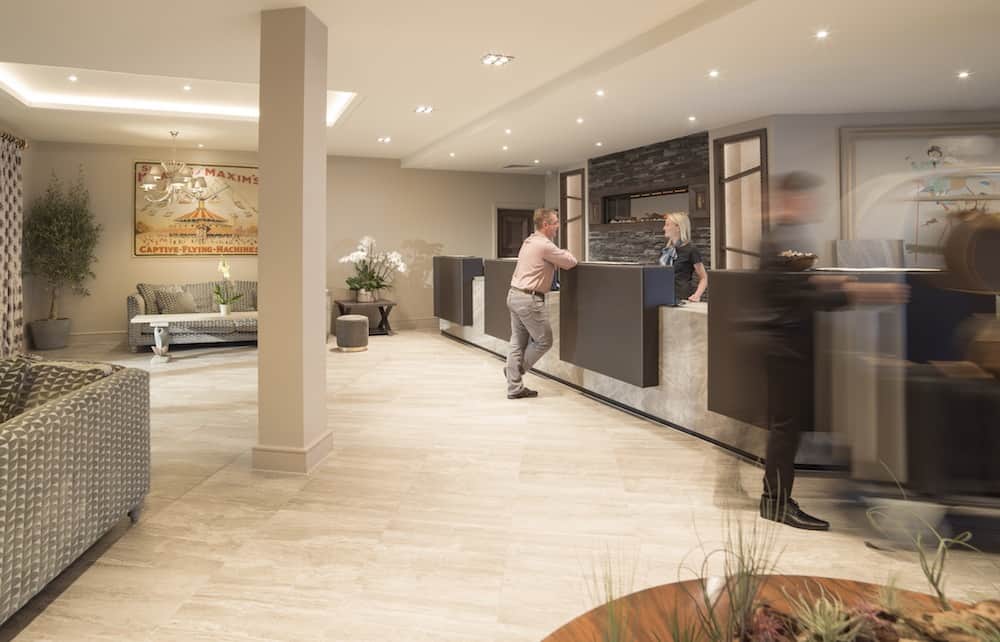 When it opened 16 years ago, the Big Blue was one of Blackpool's smartest hotels. Thanks to a continued renovation programme, it still looks fresh. A multi-million-pound regeneration of the promenade over the past decade has since paved the way for further investment across Blackpool.
In a resort that traditionally prides itself on catering to the masses, BLVD represents a new level of style and exclusivity. It is one of five new hotels opening in the resort of Blackpool in the coming years.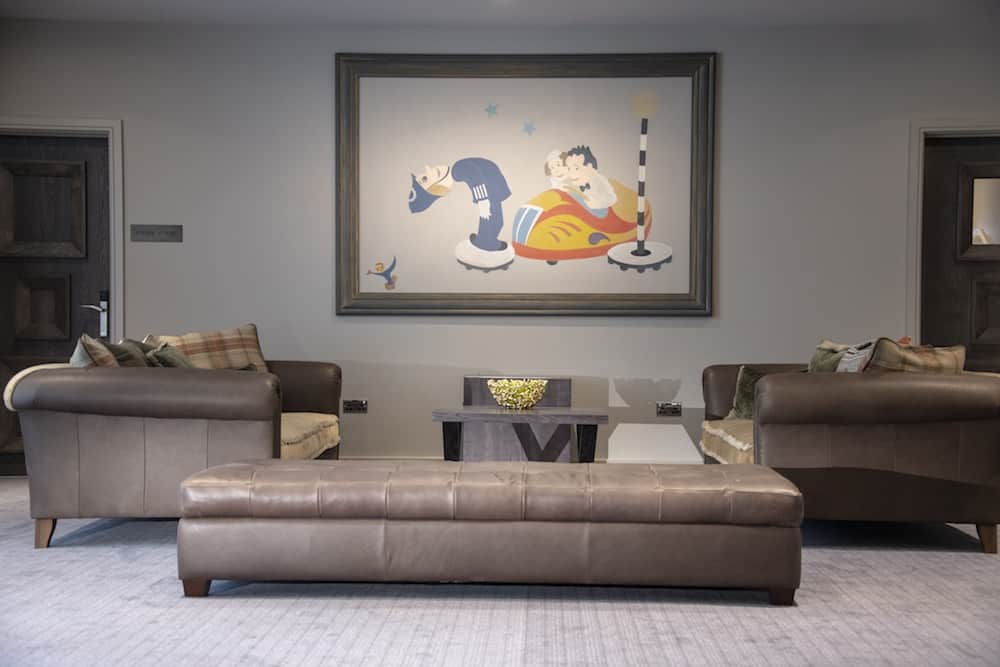 The 100 per cent occupancy rates enjoyed at the Big Blue during peak season was one reason for the Thompson family (operators of the Pleasure Beach since its inception in 1896) investing in the new hotel. However, they also hope to attract business travellers when a new conference centre opens soon at Blackpool's Winter Gardens.
Allison Pike were the architects of the hotel, which was constructed by Truman. Amanda Thompson OBE has been responsible for every aspect of the interior design of the hotel and the BLVD brand. Blackpool Pleasure Beach hotel director Martin Jackson will now expand his portfolio to oversee both Boulevard and the Big Blue.
"We are delighted to build on the success of the Big Blue Hotel by offering both leisure and business visitors another hotel which exceeds all expectations," says Amanda Thompson OBE. "This is a pivotal moment for the town as a whole. We are proud to be at the very heart of a transformation that will see Blackpool become one of the UK's most exciting resorts."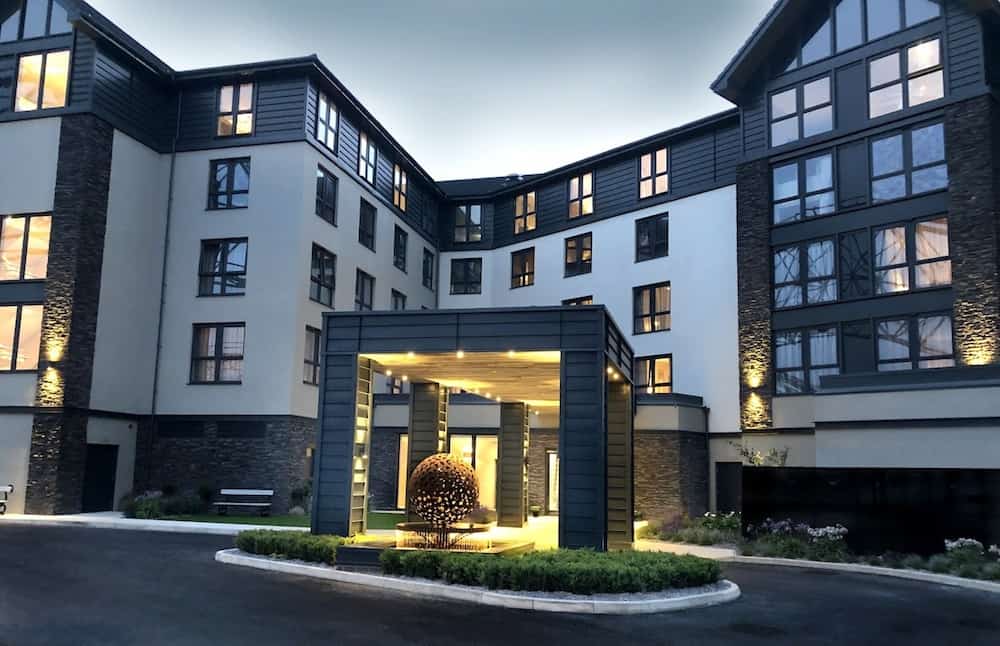 All images courtesy Blackpool Pleasure Beach