Cedar Fair has unveiled plans for the 2022 season across all of its properties in the US and Canada. These include a new themed area at Kings Dominion, two refurbished resort properties at Cedar Point, and new and upgraded dining venues.
"We're in the business of making people happy, and we are actively investing in our parks to help us deliver the type of fun, immersive experiences that our guests crave and our associates love to provide," said president and CEO, Richard A. Zimmerman.
He added: "Based on positive recent trends and our renewed confidence in the recovery of the business, we now plan to invest between $175-$200 million for the 2022 season to improve the guest experience at our parks.
"These investments include ongoing renovations at the Castaway Bay and Sawmill Creek resort properties at Cedar Point, as well as the addition of new rides, attractions and guest amenities across our parks in the US and Canada."
Kings Dominion adding new area and coaster
Zimmerman said the company is investing aggressively in its F&B offerings, upgrading and expanding dining facilities across its portfolio of attractions. In 2021, Cedar Fair added around 20 chefs to its park teams.
Kings Dominion is renaming and upgrading the Safari Village area and introducing a new roller coaster in 2022. The new area, Jungle X-Pedition, is inspired by an archaeological dig site.
Jungle X-Pedition will feature a new restaurant, immersive retail location, and the Tumbili coaster, which will suspend riders on either side of the track as the cars flip continuously.
Cedar Point's Frontier Town is set to introduce a new chef-inspired restaurant. In addition, the Castaway Bay and Sawmill Creek hotels will reopen after renovations before the 2022 summer season.
Canada's Wonderland is introducing a rustic lodge-style restaurant, the park's largest F&B facility to date, while the Knott's Berry Farm Hotel is undergoing a major renovation.
Cedar Fair investing aggressively in F&B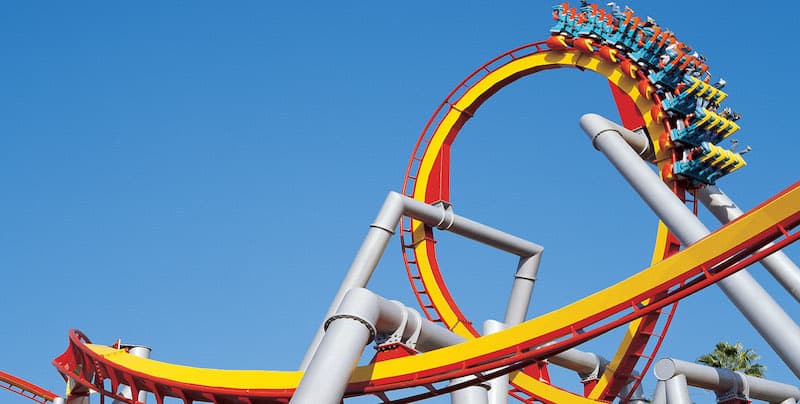 Also, Cedar Fair continues to invest millions of dollars into its Schlitterbahn Waterpark properties in New Braunfels and Galveston, Texas.
Enhancements for the 2022 season will focus on infrastructure and aesthetics throughout the water parks, including upgraded F&B locations and attractions.
"Each season we introduce a full slate of new rides and attractions, limited-time special events, and upgraded food and beverage programs," Zimmerman said.
"As we've seen across all our parks this summer, consumers are hungry for more, and with season passes now on sale for 2022, we are ready to satisfy their growing appetites for entertainment and family fun."
Images: Cedar Fair