Cedar Fair LP has rejected Six Flags Entertainment Corp's $4 billion cash-and-stock offer to merge the companies. The move would have united two of the largest theme park operators in the US.
According to Reuters, Cedar Fair rebuffed the offer as 'inadequate'. Six Flags had offered to acquire the company for approximately $70 per share.
Six Flags was hoping to expand its footprint in order to increase ticketing pricing power. The acquisition would have been paid with Six Flags shares as currency and a small cash component.
Reuters reports that Cedar Fair said Six Flags' bid was too low. There is no indication that Six Flags will come up with a new offer.
Cedar Fair said Six Flags' offer was 'inadequate'
Six Flags also offered Cedar Fair execs roles in the management of the merged company, with Six Flags' Chief Executive, James Reid-Anderson, preparing to retire.
Following the original report, Cedar Fair shares jumped up to 11.4 percent before paring gains. This gave the company a market capitalisation of approximately $3.36 billion.
Six Flags shares fell up to 5.3 percent before trimming losses. This gave Six Flags a market capitalisation of around $4.3 billion.
Six Flags has 26 theme parks in the US, Mexico and Canada. Cedar Fair owns and operates 11 theme parks and five water parks in the US and Canada.
Will Six Flags come up with a new offer to merge?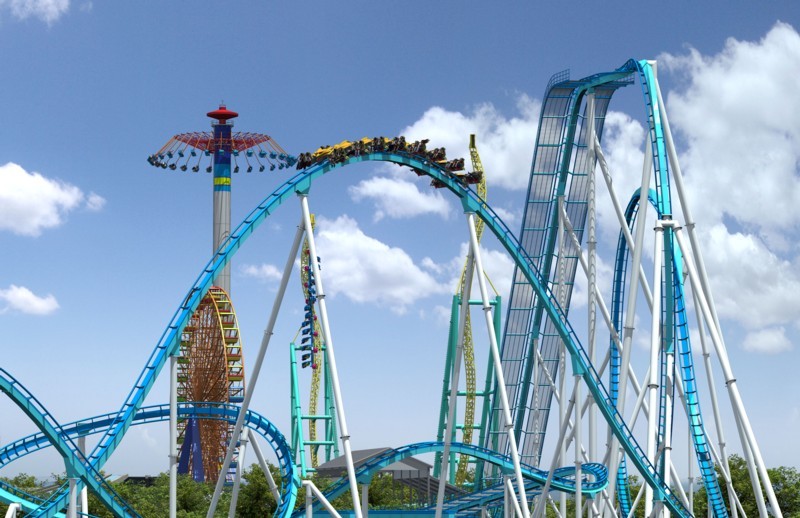 In August, Six Flags announced a bunch of new record-breaking roller coasters, which came after Cedar Fair unveiled its new attractions.
Earlier this year, Cedar Fair signed an agreement to acquire Schlitterbahn Waterpark and Resort New Braunfels and Schlitterbahn Waterpark Galveston for $261 million.
Images: Cedar Fair/Six Flags