Cora Alpha has shared a progress update on Elysium City. The sustainable smart city project in Spain is on schedule and plans on breaking ground later in 2019.
John Cora, founder and chairman of Cora Alpha, said: "We continue to be extremely enthusiastic about the development of Elysium City."
Elysium City, located in Castilblanco, will include casinos, hotels, villas, a marina, a theme park, an adventure water park and a 40,000 seat stadium for music festivals and sporting events.
It will also have an 18-hole golf course, retail, dining, and entertainment venues. The $10 billion second phase will open in 2028, adding a Formula One track, luxury glamping, and an equestrian centre.
Entertainment and more at Elysium City
The $3.5 billion first phase of Elysium City is due to open in 2023, with an estimated four million guests expected during the first year.
Cora Alpha, a US-based international theme park, resort, and tourism development company, has reached a binding agreement with Agostar Group PLC, a publicly traded company in the UK that specialises in large development and infrastructure projects.
"Agostar Group PLC and its team of financial advisors, Elite Capital UK and Xafin SA Switzerland, are very honoured and thankful to Cora Alpha CEO Francisco de Borbon Graf von Hardenberg for allowing them to participate in this important development," said Jose Agostino, Agostar CEO.
The first sustainable smart city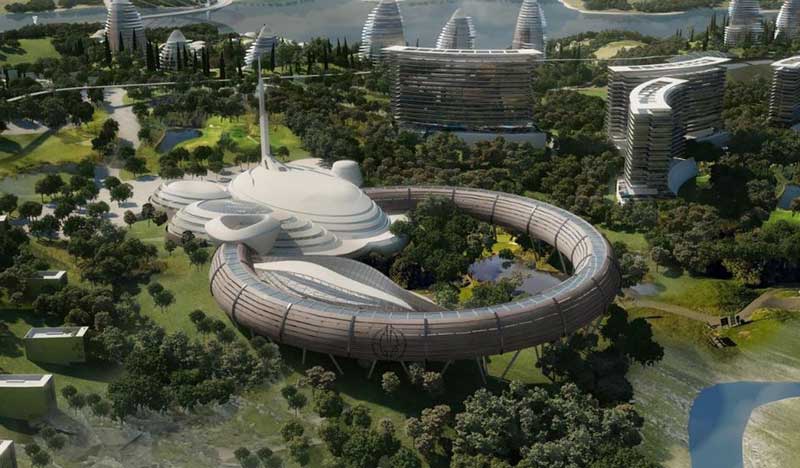 Over the past quarter, Cora Alpha has focused on refining the feasibility plans, financial projections and funding, and the environmental components of the Castilblanco region.
Francisco de Borbon Graf von Hardenberg said: "My vision for Elysium City was to create the future blueprint for the first sustainable smart city from the ground up in Europe.
"We found a beautiful location and we put together a creative project that would enhance the region through profound positive economic impact and massive job creation while maintaining the eco-integrity of the site."
Images: Cora Alpha