Fantawild Holdings Inc., a leading one-stop solution provider in the theme park industry, has released more information about Mianyang Oriental Heritage Park, including the opening date of July 18.
Mianyang Oriental Heritage, a theme park developed by Fantawild, held a press conference on July 6. It released information on park features and tickets.
The first Fantawild theme park in Sichuan province is a co-investment between Fantawild and the People's Government of Jiangyou City.
Mianyang Oriental Heritage is set across approximately 67 hectares, and the total investment is more than 3 billion RMB (£22m, $28m).
Mianyang Oriental Heritage investment of $28m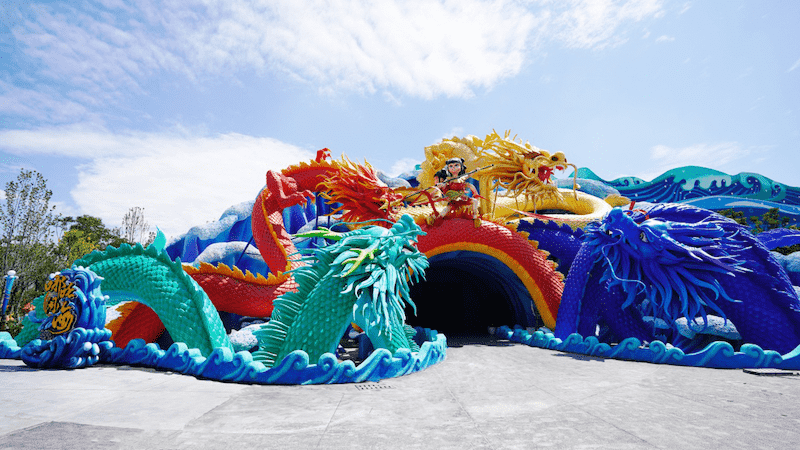 There will be more than ten themed attractions, including Rumble Under the Sea, The Legend of Nüwa, Lady Meng Jiang, and White-Snake's Fury.
The theme park boasts advanced technology, interactive attractions and local culture. In addition, there will be more than 30 outdoor attractions, including roller coasters, as well as 10 souvenir shops and four themed F&B outlets.
Rumble Under the Sea is an immersive attraction based on Nezha, a popular mythological figure. Outdoor rafting ride, The Legend of King Yu, will recreate the story of King Yu.
Advanced technology and interactive attractions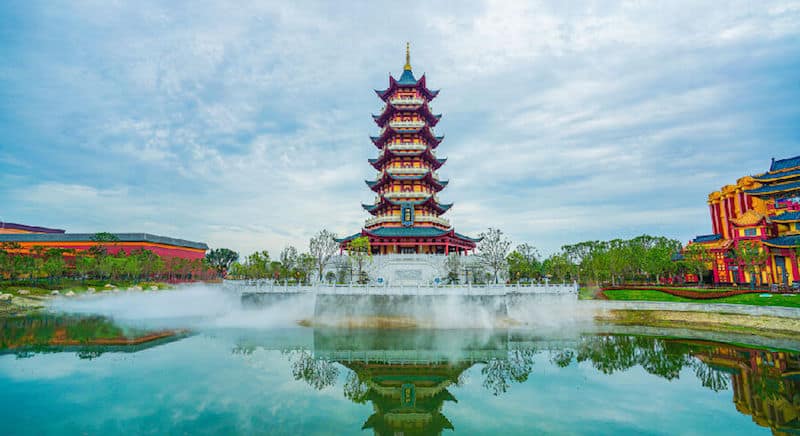 White-Snake's Fury, based on a folk tale, is an immersive boat ride with live performance, indoor rafting and a water-screen movie.
The Legend of Nüwa, inspired by the myth, will put visitors in an ark as they travel back to the ancient world, while Let's Fly is a dome visitor giving guests the sensation of flying. It features a huge spherical screen, flexible suspended seating and an HD movie.
Marvels of Chinese Culture is a 3D cinema presenting 5,000 years of Chinese history. Additional attractions include indoor turbo drop The Plummet, roller coaster The Grand Showman, and rafting attraction King's Gate.
Fantawild now offers online ticket booking system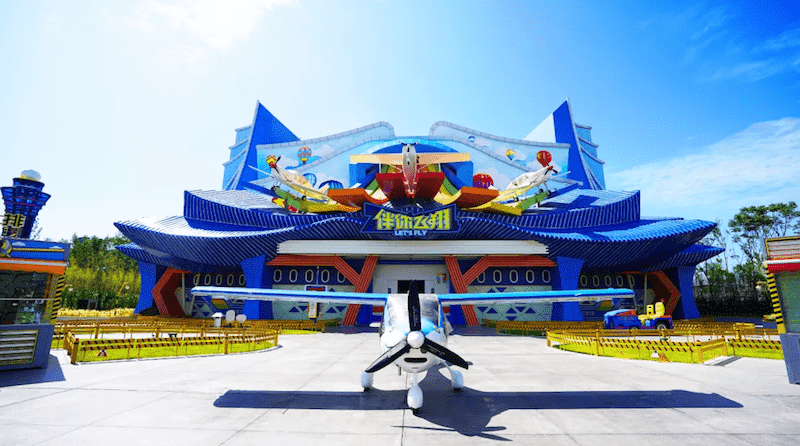 As for family-friendly attractions, River of Tales is a fairytale-style boat ride, and The Boonie Bears Theater features content from popular animated show Boonie Bears. Other rides for children include Pine Tree Rocket, Puppy Coaster and Water Dream World.
Fantawild now offers an online ticket booking system, and visitors can buy tickets via the website, WeChat, the 'Fantawild Tourism' app, and other licensed platforms.
Meanwhile, Fantawild has started construction on a new animation theme park, known as Fantawild Shangqiu Animation Theme Park, in Shangqiu, China.