Visitors arriving at the UK's Flamingo Land Resort this summer will be greeted by a sleek new attraction. Named Sik, the eagerly-awaited ride is a 10-inversion roller coaster from Intamin, a creator of record-breaking amusement rides.
The £18 million attraction was ready and waiting for thrill-seekers at the start of the school summer holidays, which are beginning across England and Wales. Officially launched on July 1, it's already been enjoyed by several guests from Scotland, where the theme park and zoo has a strong following and the holidays kick off a little earlier.
The name for the new ride, which could interpreted as slang for 'cool', is taken from a partnership with local clothing brand Sik Silk. Based less than an hour away in Scarborough, the company produces exclusive ranges for celebrities such as DJ Steve Aoki and the footballer Lionel Messi. It has also designed a range of Sik-branded clothing available in a boutique and gift shop alongside the ride.
Flamingo Land CEO Gordon Gibb says the ride's name "is on trend and resonates well with the target age group". "It's also a play on words; people get sick on rollercoasters. We just want to have a bit of fun with it," he adds.
Sik Silk's owners Sam Kay, David Johnston and Barry Gill all "visited Flamingo Land as tiny tots", according to Gibb. As friends and fans of the park, doing a deal with them was easy. Yet getting the ride open was less straightforward. This is due primarily to the pandemic, but also the coaster's history prior to its arrival at the North Yorkshire resort.
Sik: a well travelled roller coaster
It's now three years since Flamingo Land brokered a deal with Interlink, a leading water ride designer and manufacturer, to bring the Intamin attraction to the UK. Built in 2012 for Hopi Hari amusement park in Brazil, it was later shipped, unused, to Movie Animation Park Studios in Malaysia. It never launched due to a change in direction by the park's owners.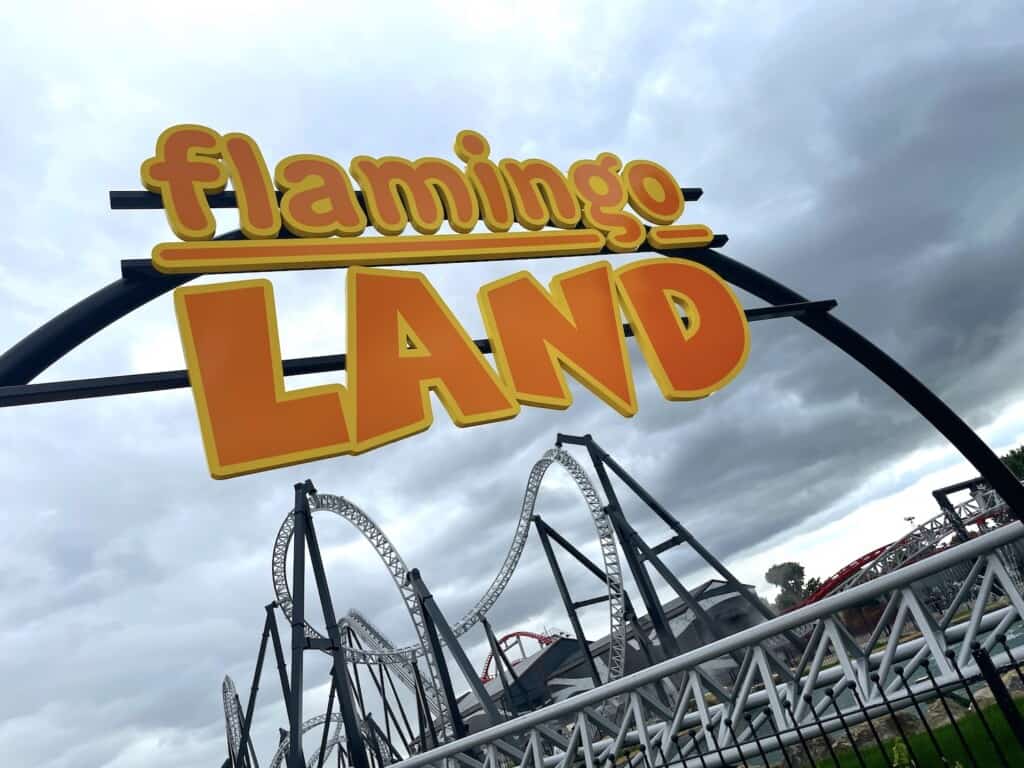 The Flamingo Land team, led by theme park executive Phil Pritchard, went through the new coaster piece by piece before it was assembled on site, with help from RCS GmbH. While a 10-inversion coaster of the same design already operates at Thorpe Park near London (and other parks around the world), Sik looks and rides like new following extensive refurbishment and a new colour scheme. The British park has also secured a fresh warranty from Intamin.
Featuring 875 metres of track and two 24-seater trains, the coaster reaches a top speed of 85 km/h and has a maximum height of 33 metres. Elements include a loop, cobra roll, double corkscrew and quad heartline roll, a signature element and fully visible from the car park. A water feature has also been added towards the end of the ride, which guests can see as they queue to ride Velocity, the adjacent Vekoma motorbike launch coaster. With this latest addition, the UK theme park now has a total of 10 roller coasters.
Meanwhile in Scotland…
With its onsite holiday park accommodation, Flamingo Land has been well placed to benefit from the upsurge in domestic tourism since the pandemic.
Although the company has now abandoned plans to develop an indoor theme park in Scarborough, it recently submitted a second planning application for a project called Lomond Banks in Scotland.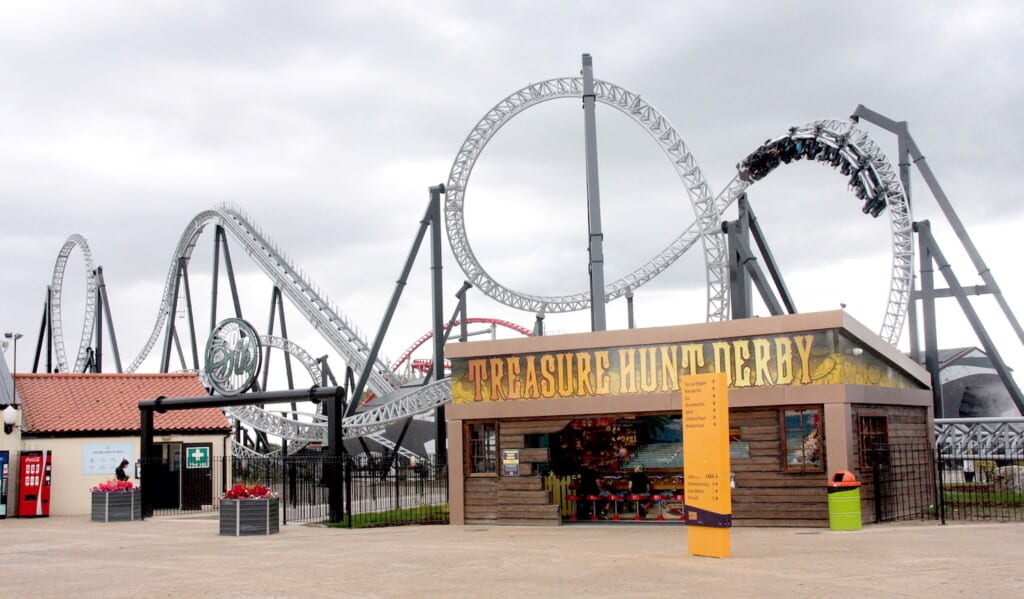 The proposed £40 million tourism development along the southern banks of Loch Lomond is not without local opposition. However, Gibb says one the biggest misconceptions is that it will be a theme park. Instead, he prefers to liken it to a Center Parcs-style development.
Images: Owen Ralph / Flamingo Land Resort