Glenwood Caverns is developing a roller coaster called Defiance, which will be built on the Iron Mountain in Colorado, 1,300 feet above the Colorado River (via USA Today).
Defiance represents the park's largest ride investment to date. The coaster includes a 110-foot freefall drop at a beyond-vertical 102.3 degrees and is set to open in summer 2022.
"We thought this would be out of our league," said Nancy Heard, the park's general manager. "And it is a bit of a stretch. But the view will be absolutely phenomenal. And the drop will take your breath away."
1,300 feet above the Colorado River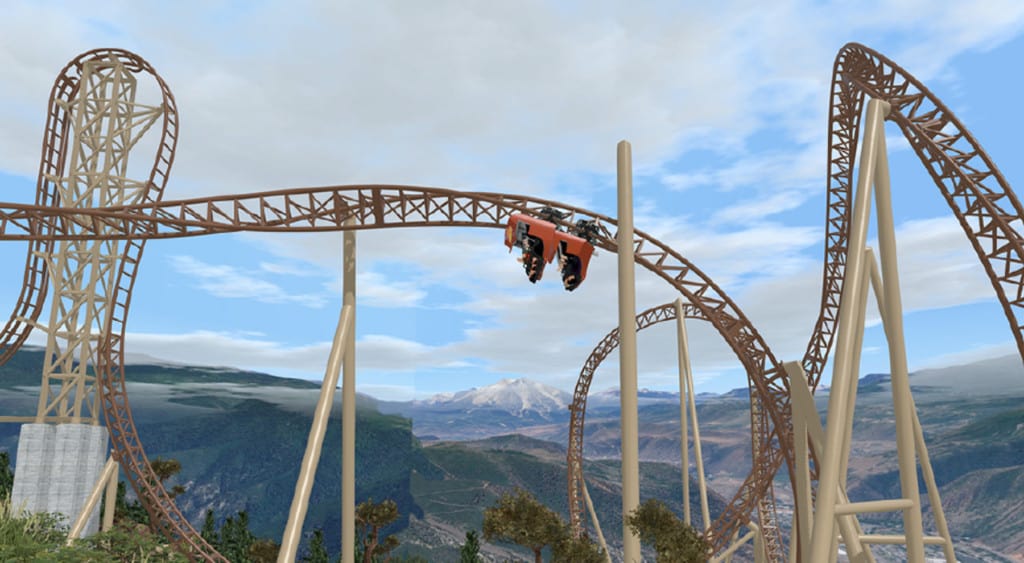 The coaster will be manufactured by Gerstlauer Amusement Rides. It features 8 passenger trains, which will suspend riders at 7,132 feet above sea level before descending into a ravine.
Ride Entertainment is installing the roller coaster at Glenwood Caverns. The company's technical manager Gerald Ryan said Defiance will be a "true, gravity-driven freefall drop".
"You'll be suspended at the top of the mountain looking down at Glenwood Springs before you disappear into the abyss with nothing but a lap bar," Heard added.
Defiance elements include speeds of up to 56 mph, a 'twisted top hat', 'banana roll' and a final 'zero-G roll'. "This is a once-in-a-lifetime location," said Ed Hiller, CEO of Ride Entertainment.
Defiance set to open in summer 2022
Installation is scheduled to being in early spring 2022. "Defiance is going to be a big shot in the arm, especially post-COVID," Heard said. "It shows our commitment."
Jurassic World VelociCoaster, Florida's fastest, tallest and most intense launch coaster, recently opened at Universal Orlando Resort's Islands of Adventure.
Gröna Lund, an amusement park in Stockholm, Sweden, also debuted its greatest attraction ever, an inverted steel coaster called Monster – King of Roller Coasters.
Images: Gerstlauer Amusement Rides