Grupo Vidanta, the leading resort developer in Mexico and Latin America, has expanded its new attraction from a single theme park to an entertainment destination, now called VidantaWorld.
Instead of traditional theme parks, VidantaWorld will feature three groundbreaking 'dream parks' – an immersive dream park, nature dream park and water dream park.
"Our guests have come to expect only the best from our brands, and their anticipation is high for the new entertainment parks," said Iván Chávez, executive vice president of Grupo Vidanta.
VidantaWorld unveils 'dream parks'
"In preparation of VidantaWorld's upcoming first phase, we've already unveiled the SkyDream, our state-of-the-art aerial gondola crafted by the expert engineers at Doppelmayr.
"And we've purchased top-of-the-line rides by leading international attraction companies Intamin and Aerophile, which will introduce vacationers from across the globe to the beauty and wonder that they can only experience in Mexico."
One of the VidantaWorld dream parks will boast an area dedicated to Cirque du Soleil, which was announced back in 2019. This will include a water-themed show at a state-of-the-art theatre.
As well as the theatre and show, VidantaWorld's dream park will house acrobatic and artistic attractions, with guests able to immerse themselves in the world of Cirque du Soleil.
Cirque du Soleil attractions and show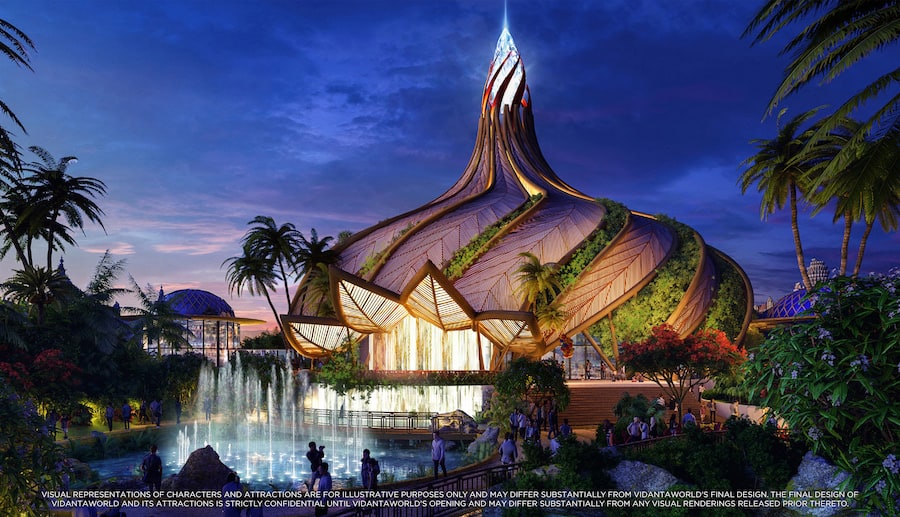 The first phase of VidantaWorld includes the immersive dream park, a jungle-themed theme park with ancient ruins, shops, attractions, dining options and a lake show featuring animation, fountain jets, music and performers.
Later phases of the entertainment destination include a water dream park with attractions for thrill-seekers and families, as well as the Cirque du Soleil attraction and nature dream park.
The SkyDream Parks Gondola will transport visitors between the resorts and parks of VidantaWorld, connecting all 2,500 acres of the attraction in Mexico.
Vidanta Riviera Maya in Mexico, owned by Grupo Vidanta, features the only Cirque du Soleil show in the world to include a culinary experience, called Cirque du Soleil JOYÀ.
Images: Grupo Vidanta