Holovis, a leading specialist in multisensory, immersive and interactive environments, has appointed Howard Newstate as Vice President of Experience Innovation.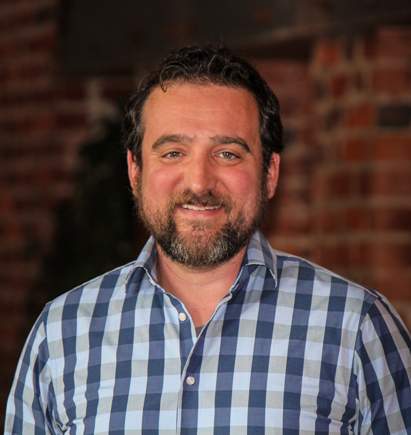 In his new role, Newstate will focus primarily on expanding the reach of the company's Extended Experience software, programmes and platforms.
Newstate joins Holovis from Cedar Fair Entertainment Company where he was instrumental in developing multi-discipline innovation projects across the company's 11 amusement parks.
He was the creative and tech lead on a variety of ground-breaking, immersive experiences including Mass Effect: New Earth, a 4D Holographic Journey. Additionally, he was responsible for developing the content strategy and production facilities for FunTV, a national in-park media network.
"Howard brings a mix of end-client insight and operational experience to our team along with his extensive technical expertise. This is already adding greatly to our innovation and development projects for our next-generation attractions and guest experiences," reports Stuart Hetherington, CEO of Holovis.
"His previous accomplishments with a major American operator, combined with his passion for utilising technology to expand consumer experiences, make him a great addition to our rapidly growing US team."
During his time at Cedar Fair, Newstate was also instrumental in a number of key Virtual and Augmented Reality projects. These include Cedar Point VR and the award-winning Battle for Cedar Point, a collaboration between Cedar Fair and Holovis.
"I am excited to join such a dynamic team at Holovis that will enable me to bring my work to a global audience," adds Newstate. "Together, we will continue to explore new ways of combining technology and storytelling to immerse the guest throughout their consumer journey."
According to Holovis, Newstate will be based in the new HolovisUS office alongside Amy Steele, Holovis's VP of Attractions. His appointment will enable the company to better serve the needs of North American clients, while providing support globally to the Attractions, Brands and Enterprise sectors.