Hong Kong Disneyland and Ocean Park Hong Kong are closing once again, just one month after reopening, following a new coronavirus outbreak in Hong Kong.
Hong Kong Disneyland officially reopened on June 18, while Ocean Park reopened on June 13. The theme parks originally closed at the end of January as the pandemic spread across Asia.
As infections surge, authorities have closed theme parks once again. In addition, large social gatherings, dining-in at restaurants and going to the gym will be temporarily suspended (via BBC).
"As required by the government and health authorities and in line with the prevention efforts taking place across Hong Kong, Hong Kong Disneyland park will temporarily close from July 15, 2020," said Hong Kong Disneyland.
Ocean Park Hong Kong closing on July 14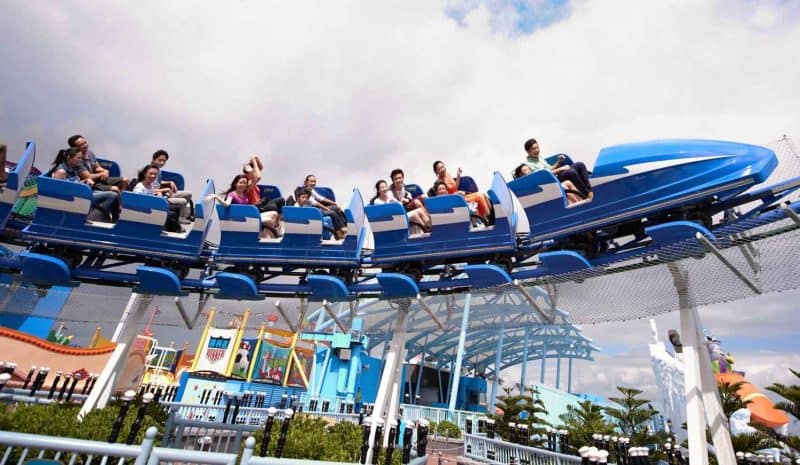 Hong Kong Disneyland Resort hotels will remain open with "enhanced health and safety measures… such as social distancing measures and increasing the frequency of cleaning and sanitization".
According to The Straits Times, Hong Kong will impose strict social distancing measures from Tuesday (July 14) after recording 52 new cases, 41 of which were locally transmitted, on Monday (July 13).
Since late January, Hong Kong has reported 1,522 cases of COVID-19, while local media reported an eighth death on Monday.
In a similar statement, Ocean Park said: "In response to the government's requirement for all scheduled premises under the Prevention and Control of Disease Regulation to cease operation from 15 July to 21 July in the wake of the resurgence of COVID-19 infections, and with the scheduled park closure every Tuesday, Ocean Park will be temporarily closed from 14 to 21 July to help curb the COVID-19 epidemic."
Hong Kong Disneyland shuts from July 15
The Hong Kong government said: "The recent emergence of local cases of unknown infection source indicates the existence of sustained silent transmission in the community."
Lotte World, the largest indoor amusement park in Seoul, closed temporarily in June after a visitor tested positive for COVID-19.