With just one month to go until IAAPA Expo Asia, the global association for the attractions industry hosted a press conference to announce highlights of the four-day event in Shanghai.
At the press event, speakers included:
·         Joe Schott, president and general manager, Shanghai Disney Resort
·         Luke Riley, chairman, IAAPA Asia Pacific Advisory Committee; IAAPA Board Member; and senior vice president, International Development, Village Roadshow
·         June Ko, executive director and vice president of IAAPA Asia Pacific Operations
Formerly known as Asian Attractions Expo, the trade show and conference takes place from June 11 to 14. This will be its first time in mainland china since 2016, when IAAPA visited prior to the opening of Shanghai Disney Resort.
"We are excited to return to Shanghai for IAAPA Expo Asia," said Ko. "Attendees will experience the largest trade show floor in this event's history. We've expanded the conference with more networking events, a robust education conference and developed new opportunities for students and young professionals to learn about the attractions industry."
"Growth over the next five years in Asia Pacific will be driven by new parks in China and Malaysia, the continued reinvestment and expansions in Japan, Singapore and Hong Kong, and the strengthening of tourism in South Korea " said Riley.
"Experiencing first hand what our industry's leading manufacturers and suppliers are developing is awe-inspiring, then having the ability to sit down face to face with these visionaries and talk shop can only be achieved at an IAAPA Expo."
Large show floor
Approximately 8,500 theme park and attractions professionals from over 60 countries are expected at this year's Expo. At the Shanghai New International Expo Centre they will be able to visit more than 400 exhibitors.
The 13,000 square-metre show floor will be open from Wednesday, June 12, onwards – one day after the start of the IAAPA Safety Institute and EDUTours. In addition, the IAAPA Institute for Attractions Managers will run from Sunday to Tuesday, June 9 to 11.
More than 10 general education sessions are promised at the Jumeirah Hotel adjacent to the Expo Centre. A wide range of topics will be addressed including facility operations, marketing, public relations and communications, government relations, safety and security, technology, food and beverage, games, merchandise, human resources and more. See the full conference programme here.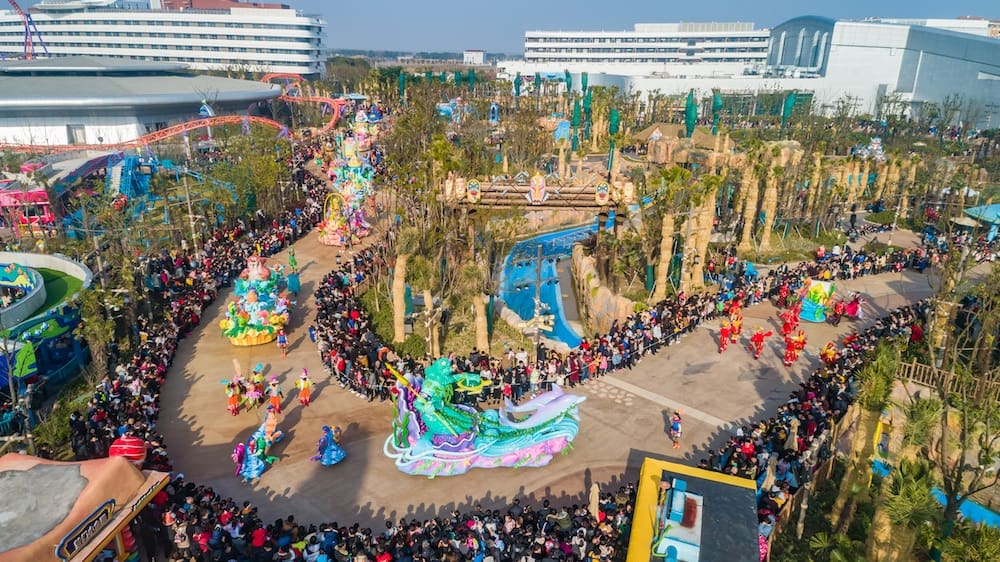 Receptions, tours and more
This year's Expo will also feature special events and networking opportunities as follows:
Opening Night Reception at Shanghai Haichang Ocean Park (June 12)
Leadership Breakfast with Joe Schott, president and general manager of Shanghai Disney Resort (June 13)
Lunch and Learn: Building A Successful Global Entertainment Business. Featuring Michael Croaker, head of entertainment at Village Roadshow Theme Parks (June 13)
Operators' Reception (June 13)
Young Professionals Reception at The Shanghai Dungeon (June 13
Exclusive EDUTours to Hello Kitty Shanghai Times (June 14) and Shanghai Natural History Museum (June 11). There will also be two EDUTours of Shanghai Disney Resort, focusing on Food and Beverage, Safety and Service (June 11) and Safety and Environmental Affairs (June 14),
To register for IAAPA Expo Asia or any of the associated tours, events and receptions, click here.