The Walt Disney World resort is set to furlough 43,000 cast members as Bob Iger says that he is "actively helping" the company as it reacts to the impact of the coronavirus pandemic.
In a previous statement, The Walt Disney Company said that they would furlough cast members whose jobs were not 'necessary' from April 19. Up until this time, Disney had paid its cast members as they remained at home.
For the first time, a number has been given for the amount of furloughed cast members. USA Today reports that Walt Disney World in Orlando is planning to furlough 43,000 workers. These cast members will retain their medical, dental and life insurance benefits during their furlough period.
The Service Trades Council, the coalition of unions representing Walt Disney World employees, said in a statement that seniority and wage rates will remain unchanged for workers who are furloughed. The union also said that around 200 cast members will remain and perform "essential duties."
Disney World has also reached a similar agreement with unions representing the musicians who perform at the parks, and unions representing security guards and facilities and operations workers.
Iger continues to help the company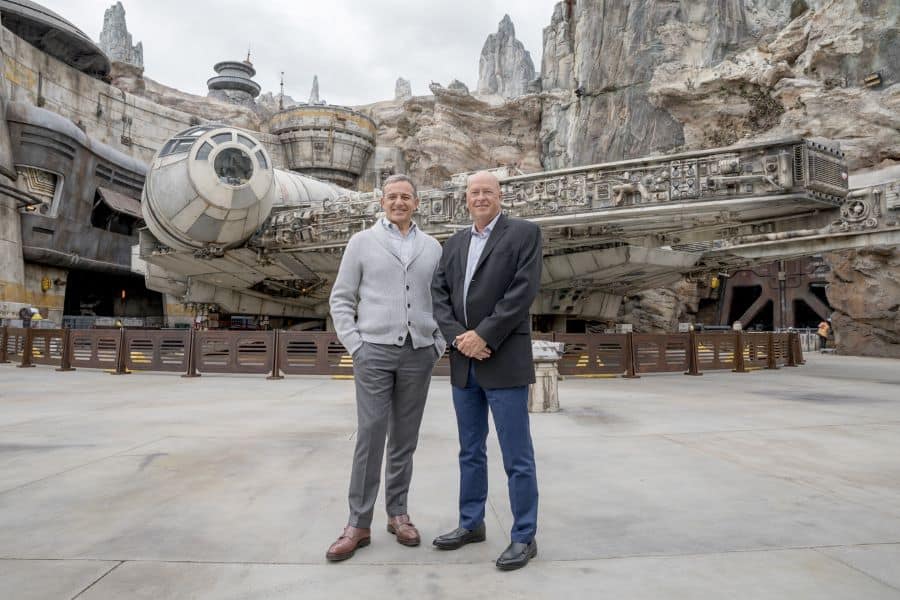 Despite stepping down as CEO in February, the current climate means that Bob Iger has taken a more active role in running Disney again. Talking to the New York Times, Iger said that "a crisis of this magnitude, and its impact on Disney, would necessarily result in my actively helping Bob [Chapek] and the company… particularly since I ran the company for 15 years."
As part of actively helping the company, Iger has been taking part in several interviews. For example, Iger recently spoke about the future of the Disney theme parks, and how he is looking to China to see the best way to reopen the parks. He said that in order to keep guests and cast members safe, measures such as temperature checks could be introduced.
There is little doubt that COVID-19 will impact the Disney company heavily. The New York Times asked Iger about internal conversations at Disney that suggested the company could operate with fewer people when it restarts operations. Iger stated that he had "no recollection of ever having said" that he foresaw a smaller work force. "Regardless", he continued, "any decision about staff reductions will be made by my successor and not me."
Wells Fargo analyst Steven Cahall reported that it could take two years for Disney's theme parks to return to normal attendance. If this is the case, the company may have to make difficult decisions about how it will resume operations.
Meanwhile, the company has been sharing more #DisneyMagicMoments, such as recipes and videos, whilst the theme parks remain closed.