The board-of-directors of SeaWorld have approved ambitious development plans which include a new river rapids ride, Infinity Falls, and adding a virtual reality (VR) experience to the park's Kraken roller coaster.
CEO Joel Manby says the park will continue to create, "Experiences that Matter."
Adding a VR experience to an existing roller coaster is not in itself a revolutionary idea. Both Merlin Entertainments and Europa-Park claimed to be the first theme park operator to do so with Alton Towers' Galactica (formerly Air) and The Alpenexpress VR Ride respectively. However, with VR technology advancing rapidly it will be interesting to see how a reinvigorated Kraken compares. Bearing in mind that Disney's CEO Bob Iger stated last month that Disney doesn't see a future for VR in its parks and will instead invest in augmented reality (AR), it will be interesting to see whether SeaWorld's move will add fresh impetus to an excting new development or be part of a short lived trend.
SeaWorld Orlando is also looking to VR to enhance the visitor experience of its live animals.
Kraken Unleashed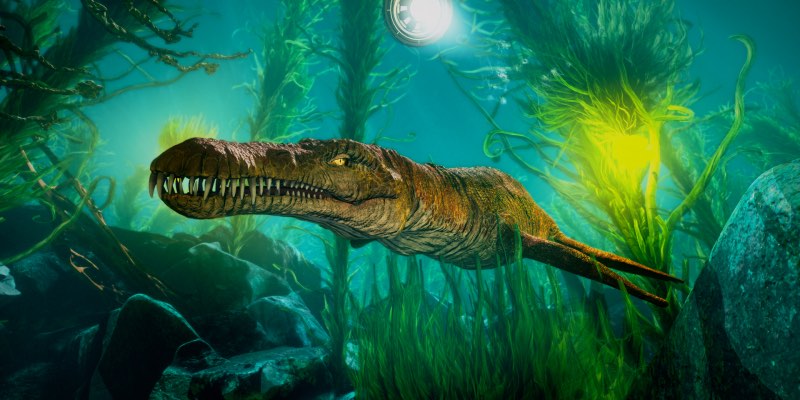 The 65mph steel floorless roller coaster from Bolliger & Mabillard will give riders the option of wearing a VR helmet. During the ride – now called "Kraken Unleashed" – they will battle and encounter sea creatures indluding the Middle Jurassic apex predator, Liopleurodon. Riders will also visit Lost City of Atlantis in the ride.
A SeaWorld spokesperson said, "We are at long last giving our guests the opportunity to finally see the mighty Kraken." The ride opens June 16th.
Along with the new coater experience SeaWorld will also introduce a new show using bubbles as art, Pop. They will also debut Electric Ocean, a new nighttime spectacular.
At the press conference on Thursday, SeaWorld's creative team also revealed they have plans to create a ride reservation system that will save guests from waiting in line. Though they didn't share further details, this looks like another step towards the reservation-only theme parks of the future. Another new Orlando attraction this summer, Race Through New York Starring Jimmy Fallon at Universal Orlando will be the park's first ride with a virtual queue.
Infinity Falls, the world's biggest river rapids ride
SeaWorld also announced that a new river rapids ride, Infinity Falls will open in 2018. The Intamin designed ride will be the world's biggest river raft ride. This new attraction will feature an elevator lift, leading to a 40 foot drop. It will be richly immersive and themed around a South American jungle expedition.
Brian Morrow is VP Theme Park Experience Design at SeaWorld Parks and Entertainment. He said, "We are reinventing the river rafting adventure. These rivers are full of adventure, exotic locations and high thrills. We are going to build the best-in-class river rafting ride, reinventing it for the modern times".
Uniquely, the standard lift hill for the ride will be replaced with an elevator. Then, the 8 passenger rafts will ride above the tree line (30 feet) before dropping 40 feet into a deep trench.
Construction on Infinity Falls will start immediately, ahead of an anticipated summer 2018 opening.