Judges revealed for Blooloop 50 Theme Park Influencer list 2019. Final list to be published next week.
The Blooloop 50 Theme Park Influencer List 2019 is set to be revealed next week. Held In association with themed attractions design agency Katapult, it will highlight fifty key indiviudals whose work is shaping the modern day theme park experience.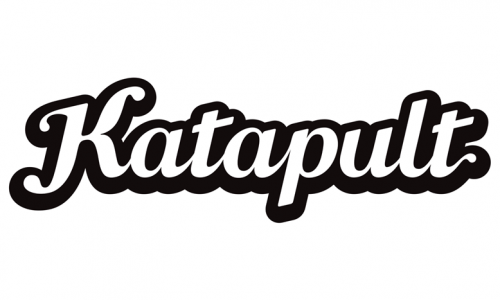 Last year's inaugural Blooloop 50 received widespread coverage in the international press and was shared extensively across social media. This year has seen three times as many nominations as our readers from across the world have chosen those people whom they feel are changing the theme park business.
Our panel of judges first considered our long-list of the top 200 people nominated by our readers. They  then came up with their final 50. The judges have among them many decades of experience closely monitoring, analysing and working in the theme park industry.
Meet the judges for the 2019 Blooloop 50
Brady MacDonald
Brady MacDonald is a digital media and communications professional with over 25 years experience covering the theme park and travel business for top publications both in Southern California and across the US.
His work has appeared in the Los Angeles Times, Chicago Tribune, Orlando Sentinel, Orange County Register, Philadelphia Inquirer, San Diego Union-Tribune, Seattle Times, Baltimore Sun. He also contributes to Blooloop and MiceChat.
Dawn Foote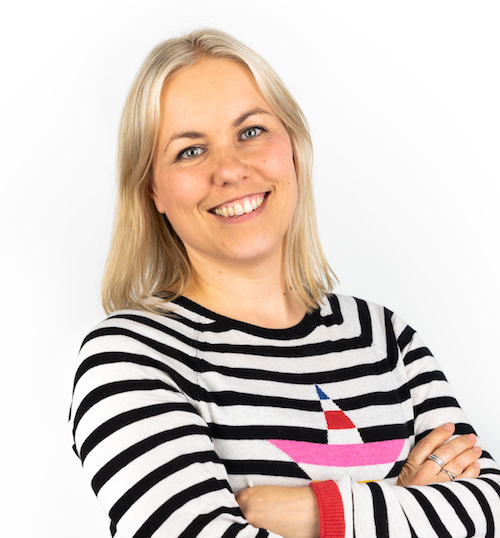 Dawn Foote is CEO and Co-Founder, Katapult. She co-founded the company in 2001. Over the last 18 years she has built a team of entertainment industry specialists that design themed attractions and experiences. In the last 12 months alone, Katapult's work has been enjoyed by over 50 million visitors, at 81 different theme parks, in 18 different countries.
Last year, Dawn was recognised with a Creative Industries Leader  award for her entrepreneurial achievements and Katapult is recognised as a Top 50 Creative Business by Creative England.
Dawn has worked with IP owners such as LEGO, BBC, Cartoon Network and Dreamworks and has personally activated projects in the Middle East, delivered globally with Merlin Entertainments, as well as locally with The Wildlife Trust.
Christian Aaen
Christian Aaen is the founding principal of Entertainment + Culture Advisors (ECA). The firm is headquartered in California and specialises in entertainment development, attraction destination projects, leisure and tourism economics.
ECA is a market leader in strategic advisory, entertainment, attraction and retail, dining and entertainment (RDE) projects worldwide. It has a special focus on Asia and China. Prior to founding ECA, Christian worked on a broad range of themed entertainment projects worldwide. he provided advisory services for many key international clients. These included Merlin Entertainments/LEGOLAND Parks, Universal Studios, Singapore Tourism Board and Wanda Group.
Denise Hatcher
Denise Hatcher is Managing Director, Acomb Ostendorf & Associates (AOA) and has over 25 years' experience in the themed entertainment industry. An MBA with a degree in Theatre, Denise worked for Disney for nine years before joing AOA in 2014.
Some of Denise's key career highlights are leading the development of Disney theme park attraction launch campaigns for New Fantasyland in Magic Kingdom and special event marketing campaigns for Star Wars Weekends, Mickey's Not So Scary Halloween Party and Epcot Food and Wine Festival.  She also led the event team that launched the first full charter "Disney Vacation Club Member Cruise" onboard Disney Cruise Line in 2003. This event continues to delight members today.
​During her tenure with the company, AOA has been recognized as the Orlando Business Journal's Best Places to Work in Orlando for four years, Best Workplace for Commuters, Inc. 5000 Fastest Growing US Companies. In addition, the AOA Studio in Winter Park was awarded the Coolest Office in Orlando by the Orlando Business Journal.
Lesley Morisetti
Lesley Morisetti is director, Morisetti Associates. With over 30 years' experience, Lesley launched Morisetti Associates in 2010. The firm provides economic and strategic consultancy services to the attractions and entertainment industry.
Her expertise has led to her working with clients such as Merlin Entertainments, Universal Studios, the National Trust and membership bodies such as the Association of Leading Visitor Attractions (ALVA) and IAAPA. As a director of the London office of the Economics Practice of AECOM, she previously led a series of diverse projects in Europe, North Africa and the Middle East.
Owen Ralph
As Blooloop's Lead Features Writer, Owen Ralph has interviewed many of the key players in the theme park and attractions business.
A former editor of Park World magazine, he has also written for publications including Kirmes & Park Revue and World's Fair during a 20+ year career focusing on the amusement industry. Owen is also a Europe and Middle East board member of the Themed Entertainment Association (TEA).
Phil Taylor
Phil Taylor is the founder and managing director of Team Leisure, a specialist leisure-consulting firm based in the United Arab Emirates. The firm providing analysis and feasibility studies including concept research, project development and operational services worldwide. His experience gives him particular expertise and insight into the theme park market in the  Middle East.
Phil has also worked in executive director positions at several companies. These include Ski Dubai, the London office of Economics Research Associates (now part of AECOM) and The London Eye.  In addition, he was the new business development director for The Tussauds Group from 1995 – 2000. With huge experience, Phil is sought after as a speaker at industry events.
Rachel Read
Rachel Read, Director and co-founder of Blooloop, looks after news and events.
As a chartered accountant, Rachel has a particular interest in the business of theme parks. She also enjoys learning about their strategies and future developments.
She keeps an eye on trends and is keen to recognise influencers from outside the traditional theme park business. "Blooloop has tracked consumers demanding more interactive, authentic and customisable experiences that resonate with their values. It's a fascinating time to be in this exciting industry, and that will be reflected in this year's Theme Park Influencer List."
Wonwhee Kim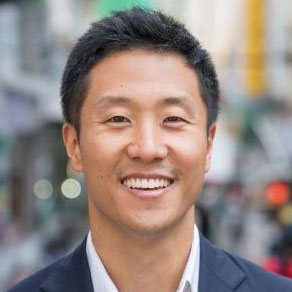 Wonwhee Kim is the chief intelligence officer of The Park Database, a leading intelligence solution for the attractions industry.  Won previously worked in real estate investment and transactions and was a senior associate at Economics Research Associates and AECOM.
Won says, "The theme park industry is characterised by very long lead times, projects of enormous scale, and economic cycles. What makes a person an influencer in this industry is trust. This trust is earned over decades, by being honest and having a service-oriented mindset."