These days it seems like it isn't enough to just do one thing well. Now it appears that the goal is to add an attraction to virtually every destination. Especially if your primary business is retail.
This weekend the long-awaited American Dream retail complex opened to the public for the first time in New Jersey. This new venture is by Triple Five, known for creating the massive West Edmonton Mall in Canada and the Mall of America in Minnesota. However, what is unique here is that the complex opened before any of the retail was ready for customers.
How retail locations are evolving into attractions
Instead, the sole attraction ready to open to guests on the first day was the new Nickelodeon Universe theme park. In the days and weeks to come, the complex will open an NLH-sized ice skating rink and a Dreamworks Animation themed indoor waterpark. Before the end of the year, it will also open Big Snow, an indoor skiing attraction. All this is happening long before the stores and restaurants are ready.
Despite the upcoming Christmas season, American Dream isn't planning on premiering the 350 new shopping experiences until March 2020. This will coincide with the opening of even more attractions at the venue as well. For example, a SEA LIFE Aquarium, a Legoland Discovery Center and a Kidzania. There will also be a movie theatre and a 300-foot tall observation wheel.
With this kind of roll-out, it seems very clear that the attractions are to be the primary appeal here, with shopping as a secondary experience.
Other businesses evolving into attractions
I get it because, in today's world, it has become easy to buy everything you need online with a few clicks. The retail experience needs a little extra something to lure you in. But this concept of businesses evolving into attractions is now stretching beyond the retail world.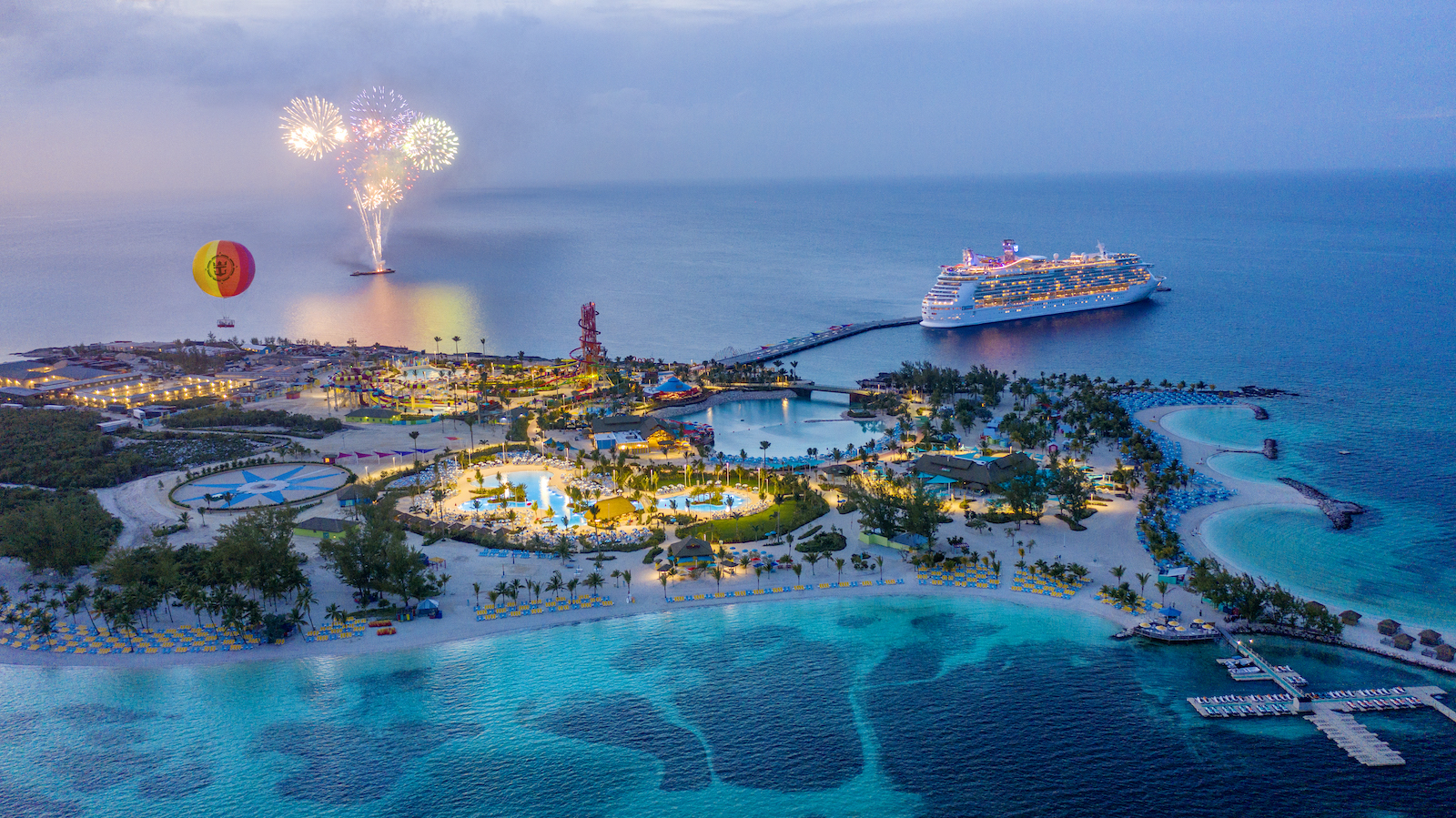 The cruise line Royal Caribbean International is a great example. It was no longer enough to feature a stop at a private island mid-cruise because these days many of their competitors also offer something similar. So, when Disney took a page out of the cruise playbook by establishing its own private destination, Royal Caribbean decided to return the favour.
The cruise line announced plans in 2018 for a $250 million transformation to their island that would add a waterpark, zip lines, a tethered balloon ride and much more. Of course, Disney had been incorporating little bits of theme park magic into their own Cruise Line ships since they first launched the venture. But now others are also getting into the game.
Carnival Cruise Lines and Dream Cruises have both announced plans to build Maurer Rides powered Spike coasters. These will run around the tops of their newest ships. Carnival's Mardi Gras will launch in 2020 and Global Dream by Dream Cruises will launch in 2021.
Each company also has a matching sister ship under construction. Both are set to hit the oceans in 2022. They are likely to also feature their own Maurer Spike coaster systems.
Attractions at sporting venues
Back on dry land, the heads of the Atlanta Motor Speedway just held an interesting presentation of their own. This is part of a long-term proposal, allowing for casino gambling to come to the area. However, the vision is for more than just a race track with an attached casino.
The plan includes an indoor/outdoor waterpark and a small amusement park. There will also be an interactive golf driving range attraction, a multi-screen movie theatre and an esports complex.
It makes sense. After all, race tracks only hold a few races each year. But they require a large piece of property that otherwise sits empty. So, why not find a way to turn it into a concept that could be busy all year long instead?
One might argue that Abu Dhabi has been at the forefront of a similar concept all along. The F1 track on Yas Island that opened in 2009 was soon followed by Ferrari World in 2010. Then, Yas Waterworld opened in 2013 and Warner Bros World in 2018. In addition to this, SeaWorld Abu Dhabi is currently under construction.
Adding value
Retail locations, cruise lines and sports venues might be evolving into attractions, but theme parks are not staying still either. For example, parks are now looking at adding video-game-like methods to interact with guests. They are also trying to ride the social media trend by creating environments that will prove irresistible to the Instagram crowd.
Taking us full circle, we also have the video gamers who dream of playing in new esports arenas in front of cheering fans, who follow their every adventure on social media streaming platforms. It sure is a complicated world we live in…
Images kind courtesy of Royal Caribbean International, Ferrari World Abu Dhabi and American Dream.