Phuket FantaSea has announced a new theme park called Carnival Magic, billed as the world's first Thai carnival theme park. The attraction has had an investment of more than THB 5 billion ($160 million).
Phuket FantaSea is celebrating its 20th anniversary with the grand opening of Carnival Magic, which spans more than 40 acres, in Thailand.
Carnival Magic is expected to welcome more than 1 million tourists each year, with annual revenue of at least THB 1.5 billion.
Carnival Magic is comprised of four main zones, which are Carnival Fun Fair, Bird of Paradise Restaurant, River Palace Theater, and Kingdom of Lights.
Carnival Magic is a 40-acre theme park in Thailand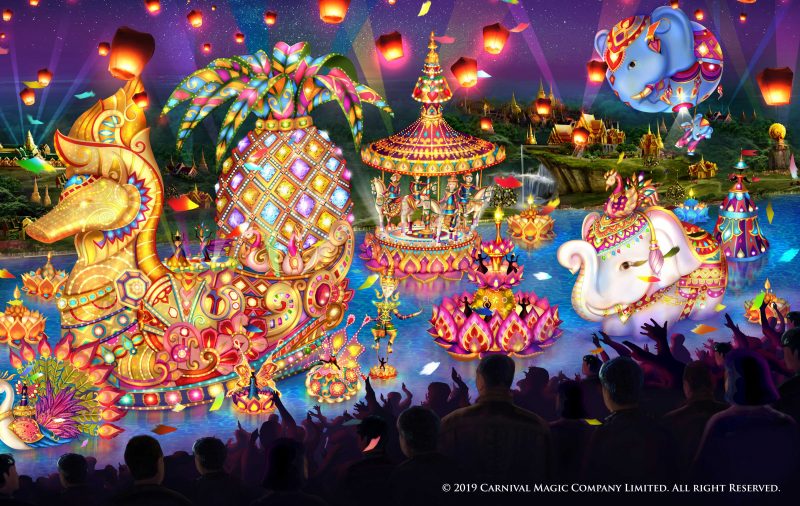 Carnival Fun Fair will be a colourful, carnival-themed street fair with themed shopping arcades, F&B, street dancing and parades, games, and family-friendly rides.
Bird of Paradise Restaurant is a buffet restaurant that can be accessed via an enchanted 'Garden of Paradise'. It can accommodate more than 3,000 visitors.
There will also be a 400-seat River of Bliss Restaurant for a luxury dining experience. The design is inspired by the Loy Loy Kratong festival.
Carnival-themed attractions, F&B and parades
Guests will arrive at a waterfall called 'Happiness Falls' before ascending to the restaurant on the 'Barge of Happiness'.
The River Palace Theater is a parade stadium showing the first ever production of its kind in the world. It can seat approximately 2,000 people and is one of the largest theatres ever built.
Finally, Kingdom of Lights is a world of sparkling gardens and landscapes, decorated with more than 40 million lights. It includes a 'River of Lights' attraction.
New theme park is officially opening in early 2020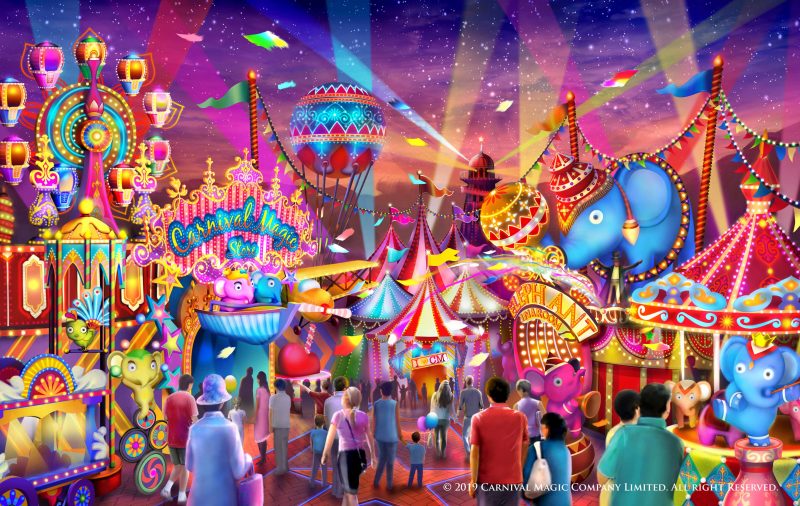 Carnival Magic Co Ltd is an affiliate of Phuket FantaSea Co Ltd. Carnival Magic will officially open in early 2020.
Elsewhere, Grant Associates has unveiled the Sentosa-Brani Master Plan to reinvent the Singaporean islands of Sentosa and Pulau Brani.
Images: Carnival Magic Co Ltd