Universal Studios Hollywood has released first details about its upcoming attraction, Jurassic World – The Ride.
A new ride based on the 2015 Jurassic World film is coming to Universal Studios Hollywood this year, replacing the ageing Jurassic Park – The Ride.
Opening this summer, the innovative new ride will fuse groundbreaking technology and special effects with new dinosaurs from the Jurassic World film.
Featuring new themed environments and dimensional animatronic dinosaurs, the attraction will debut an original storyline.
Gentle dinos and predators
The aesthetics of Jurassic World – The Ride will be dramatically enhanced, welcoming guests to a reimagined space, with a new entry statement, stonework landscaping and a contemporary redesign of the iconic pillars.
Engaging queue-line videos featuring facts and information about the dinosaurs within the ride will set the tone for the adventure ahead, as guests learn about prehistoric beasts before boarding.
Once aboard the new rafts, guests will navigate the landscape, meeting towering dinosaurs like the Stegosaurus and Parasaurolophus.
That is until predatory Velociraptors and Dilophosaurus begin to wreak havoc, turning guests from spectators to prey.
When the Tyrannosaurus rex begins to battle one of the attraction's new behemoth dinosaurs, the rafts will spill down a treacherous 84-foot waterfall as the sole means of escape.
Located adjacent to the ride will be a new Raptor Encounter where Blue, the beloved and deadly Velociraptor from the Jurassic World franchise, and her beta Raptors will engage guests in face-to-face encounters.
A new interactive Dino Play area will incorporate educational components within an inspired space where children of all ages can partake in excavations and investigate giant dinosaur fossils.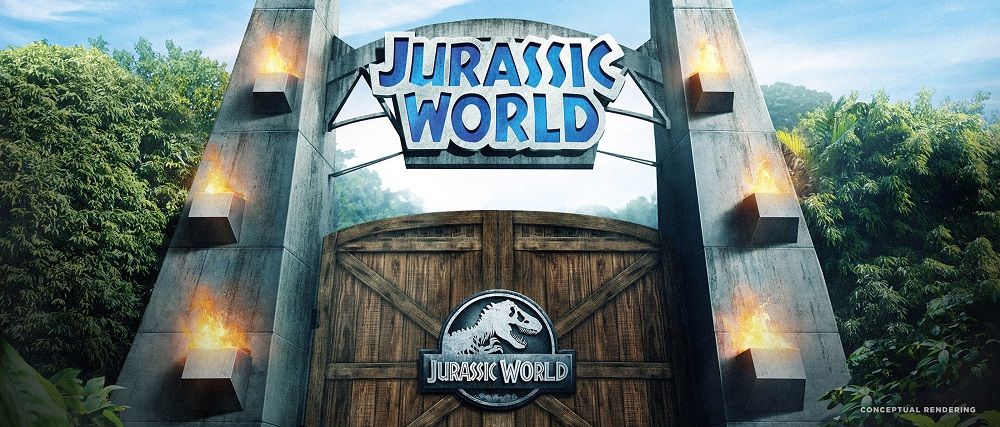 Following the release of Jurassic World: Fallen Kingdom, Universal Brand Development (UBD) revealed how new initiatives, including immersive LBE experiences and gaming add-ons, will keep fans interested in the dinosaur franchise.
Images: Universal