Mandoria, City of Adventures is a brand new family-friendly destination near Łódź in Poland, with a 16th century, Renaissance theme. The storyline takes visitors back to the year 1520 as they explore a unique trading city with links to South America, China and more.
The indoor amusement park covers an area of 15,000 square metres with plans to expand further in the future. It is home to a wide range of attractions, including the longest indoor rollercoaster in Poland.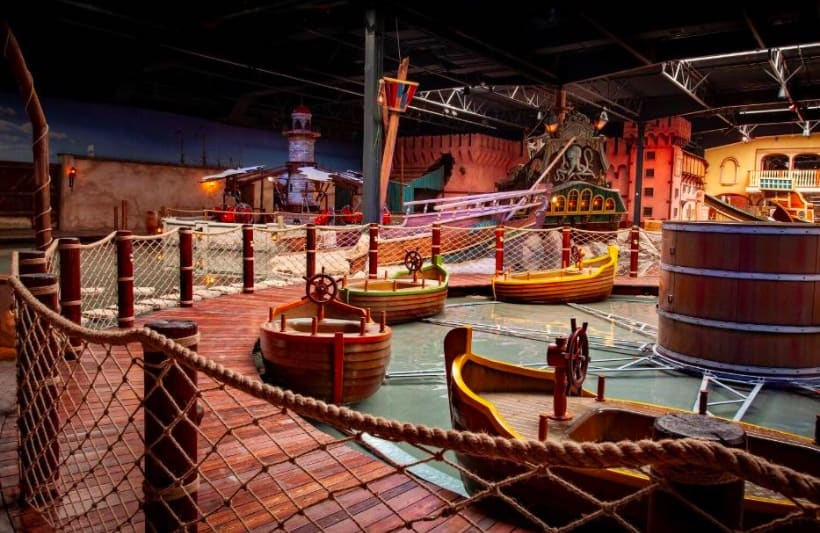 Home to Poland's longest coaster
Daniel Zieliński is the Manager of the new attraction. He says: "The park was completely styled as a 16th-century trading city. But the attractions are part of this world, it should be emphasized that Mandoria is a family park and all attractions can be enjoyed by both children and adults."
Guests will be able to enjoy The Merkant, the longest indoor roller coaster in Poland. The ride is 256 metres long, has a top height of 7 metres and a speed of 36 kilometres per hour. There is also the Galleon, which lives in the fictional city's port, as Iwona Buchcic, spokeswoman for Mandoria, explains:
"Despite the fact that we have put all the attractions in the building, we managed to create a port with a bay with real water and we also have several attractions on it including a beautiful Galleon that spins over the water."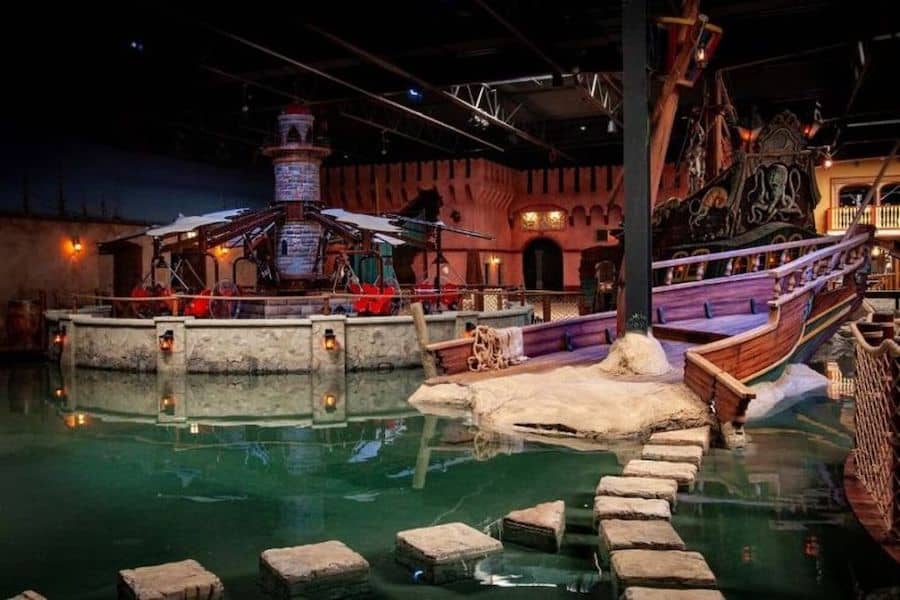 Meanwhile, the bay is also home to a water-based carousel, remote control boats and pedal boats. Elsewhere, performers will add to the immersive element their roles as characters from the historical port, and there will be mischief aplenty at the Town Hall.
There is also a shooting gallery with historical rifles, a clown orchestra and four other carousels: the two-tier Venetian 'Caravan', a chain carousel for visitors who are taller than 120 cm, the 'barrels' in the vineyard and a flying bicycle carousel called 'Leonardo's Lantern'.
Poland's oldest park, Legendia, is also continuing to attract visitors and has added a new interactive dark ride, Bazyliszek, in recent years.