In addition to exhibiting this week (March 25 to 27) at DEAL in Dubai, Zamperla will be attending next month's inaugural Saudi Entertainment & Amusement Expo. Here's a quick round-up of the Italian ride manufacturer's recent activity in the Middle East.
Al Montazah Parks, Sharjah
Zamperla has been helping this local government-run amusement park in the United Arab Emirates (UAE) renew its offering. Previously known as the Al Jazeera Park, the 126,000 square-metre recreation facility originally opened in 1979 and already boasts an observation wheel and waterpark area called Pearls Kingdom. Since last November, it also features over 10 rides from Zamperla.
Following the park's redevelopment, the new Islands of Legends area takes families back in time to the 18th Century to experience its magic, mysteries and marvels. Fairytales, stories and iconic inventions are represented from nine different countries.
The Zamperla attractions now awaiting guests include a Midi Discovery 16, Flash Tower, Samba Tower 6, Jump Around 5, Taga J, Speedy Coaster, Sombrerito 3, Midi Tea Cups, Midi Family Swinger, Crazy Submarine, Rockin' Tug, Happy Swing and North Pole flume ride.
Funtazmo, Oman
The largest family entertainment centre in Oman is home to around 250 rides, games and attractions. Created by real estate developer Abu Taleb Investment Group, the FEC is located at the Oman Avenues Mall in Bawshar, Muscat.
Its offering is split over two floors. At entry level, Funtazmo Kids is pitched at children up to three years of age. Up on the second floor, Funtazmo takes care of the older children.
As part of a ride package from Zamperla, visitors can now enjoy hit attractions including WindStarZ, Magic Bikes (pictured here) and Jump Around 5.
Warner Bros. World Abu Dhabi
This stunning indoor facility at Yas Island became the world's largest indoor theme park when it opened last July, and Zamperla supplied a number of its key attractions. Developed by Miral, the 1.65m square feet (153,000 square metres) park, its 29 rides and attractions and six themed areas were licensed by Warner Bros. Consumer Products.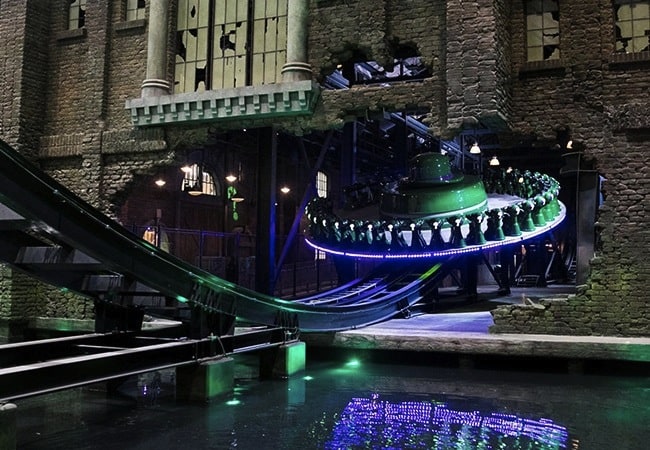 A highlight is a Disk'O Coaster called The Ridder Revolution (pictured above). The ride makes a major impression as it 'smashes' through a themed brick wall in the Gotham City area of the park.
A Super Twister Coaster named Tom and Jerry Swiss Cheese Spin offers family-friendly spinning coaster thrills. The ride features two trains of four vehicles (as pictured above), each of which comes equipped with a brand new style of restraint system. In addition, an on-board sound system plays a wacky cartoon soundtrack in synch with the ride's twists and hairpin turns.
Jetson's Cosmic Orbiter (an Aero Top Jet by Zamperla, pictured above) is a focal point of the Dynamite Gulch area. Other rides supplied by the famous Italian ride manufacturer, all custom-themed to suit their surroundings, include Tweety Wild Wockets (Mini Jet) in the ACME area, Marvin the Martian Crater Crashers (bumper cars) in Dynamite Gulch and Ricochet Racin with Taz (Speedway, as pictured below) in Cartoon Junction.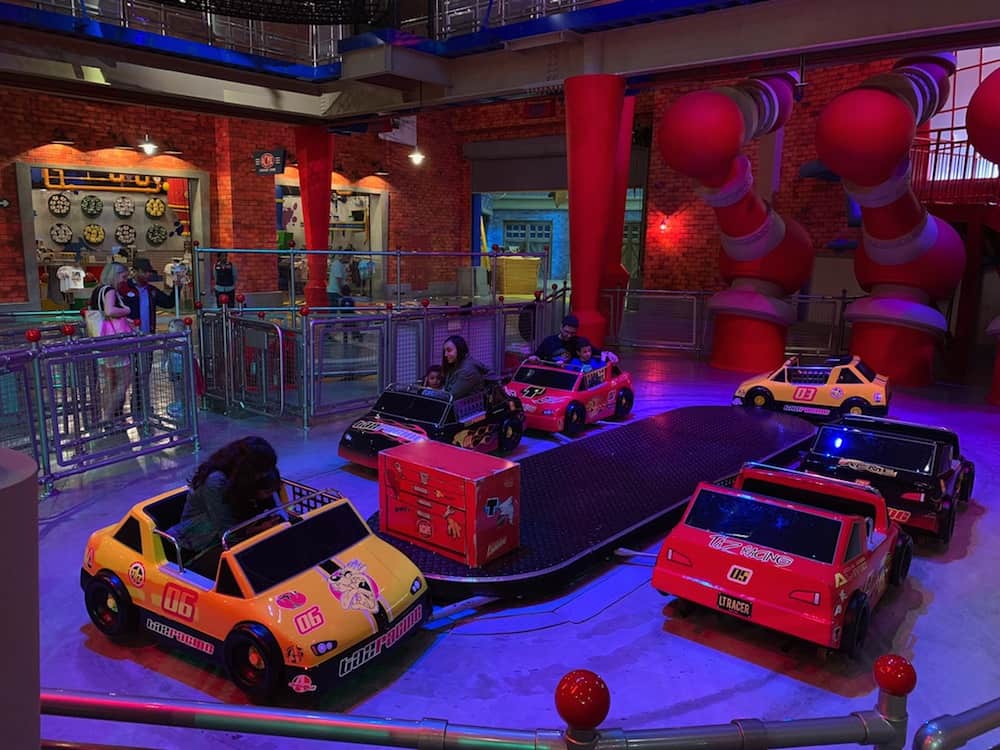 Saudi Entertainment & Amusement Expo takes place at the Jeddah Centre For Forums & Events from April 21 to 23. Meet Zamperla on booth 1C40. DEAL continues at the Dubai World Trade Centre until this Wednesday, March 27. Zamperla is on booth 4-D07.