Disney has revealed that cast members helped the Ridgeway family from Ocean Springs, Mississippi to celebrate the milestone.
The Ridgeway family, made up of eight-year-old Jonathan and four-year-old Logan, as well as mum Becky and dad Roger, spent time in the Falcon's main hold and lounge and met Chewbacca as they sat at the Dejarik table.
Jonathan became the one millionth member of Hondo Ohnaka's flight crew as he sat in the cockpit to co-pilot the spaceship.
Millennium Falcon: Smugglers Run is docked at Ohnaka Transport Solutions, which is actually a front for a smuggling operation in the Black Spire Outpost.
The flight simulator ride uses immersive storytelling and interactive gameplay as it puts visitors in the cockpit of the fastest hunk of junk in the galaxy.
Guests are assigned one of three roles – pilots, gunners or flight engineers – before they battle TIE fighters and attempt to smuggle goods.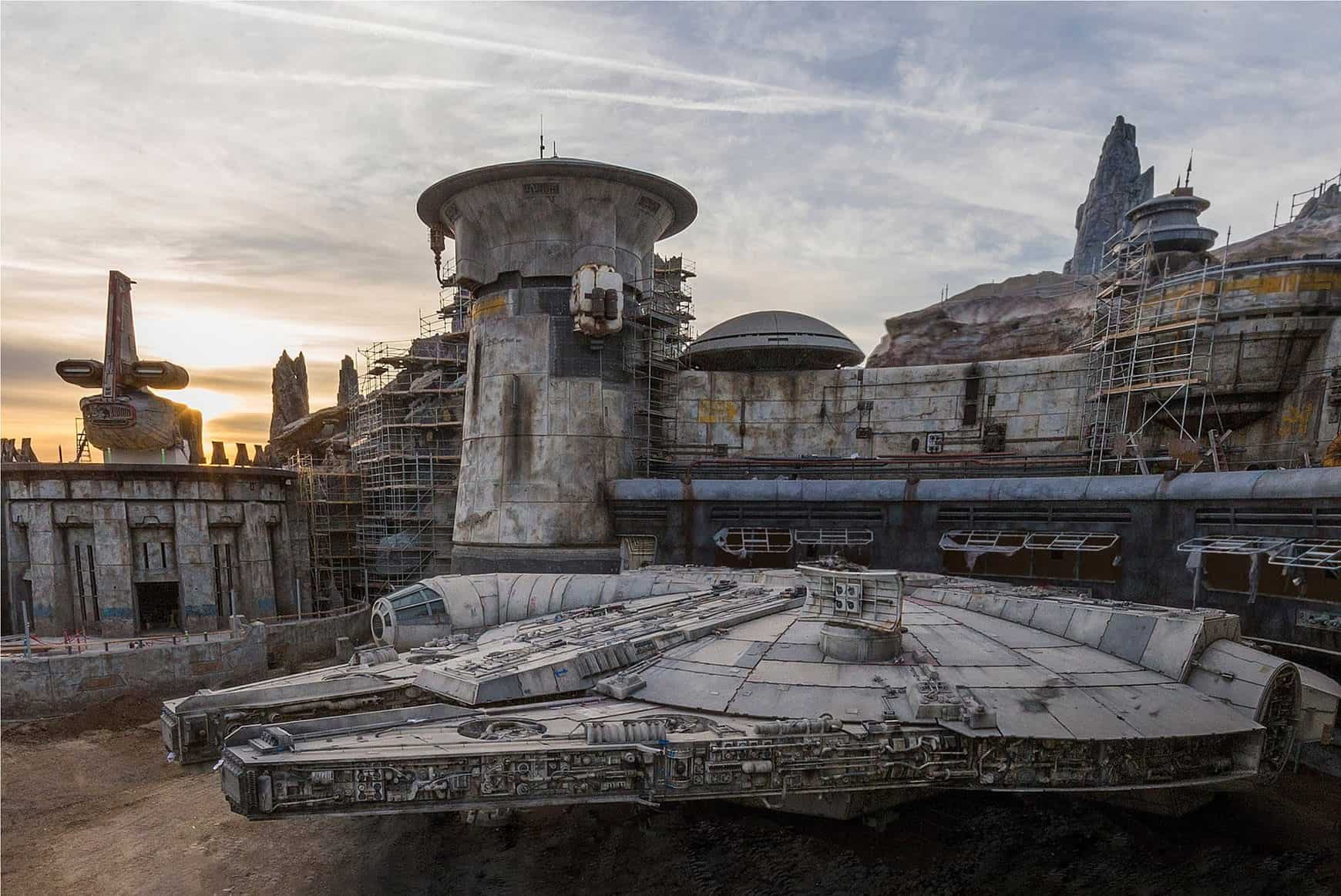 As the Star Wars expansion welcomes its one millionth Millennium Falcon rider, Star Wars: Rise of the Resistance is preparing open on December 5 at Walt Disney World Resort.
The ride, set to open on January 17, 2020 at Disneyland Resort, features a huge battle between the First Order and the Resistance.
Visitors will be recruited to join Rey and General Organa at a secret rebel military base in the forest, before they're captured by a First Order Star Destroyer.
Rise of the Resistance is comprised of four different ride experiences, making it one of the longest attractions ever created for Disney.
Galaxy's Edge, located in the Black Spire Outpost on the Star Wars planet of Batuu, boasts an abundance of droids, as well as interactive intergalactic experiences and starships, war machines and space vehicles.
Images: Disney