Plopsa Group plans to open a new indoor theme park in Prague, Czech Republic. The company has teamed up with KAPRAIN and TNI Group to invest in the attraction, which is set to open in 2021.
According to Plopsa Fans, Plopsa has two investors for the theme park, which will be based on Studio 100 figure Maya the Bee.
The theme park will feature 15 attractions, including a roller coaster, whirligig and tower. It is scheduled to open in autumn 2021.
Plopsa Group will work with two local investment companies, real estate and investment company TNI Group and investment group KAPRAIN.
Theme park based on Studio 100's Maya the Bee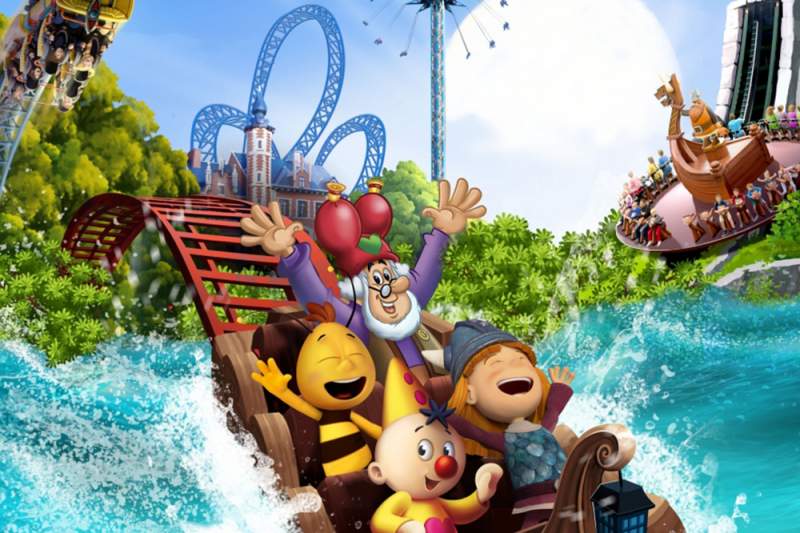 KAPRAIN owns the shopping centre Premium Outlet Prague Airport, which is where the new indoor amusement park will be built.
Plopsa has opened attractions in Belgium, the Netherlands, Germany and Poland. This makes the Czech Republic the fifth country to welcome Plopsa.
Steve Van den Kerkhof, CEO Plopsa Group, said: "I am particularly pleased that we can work with the Czech partners and I am convinced that the three of us can turn this into a success story.
"With the good location of the park near the shopping centre and the airport, we hope to receive not only families, but also many tourists."
New park will have 15 attractions, including a coaster
Construction on the Plopsa theme park in the Czech Republic is set to start as soon as possible, before debuting in 2021.
Last year, construction started on the first Plopsa hotel in De Panne, which is scheduled for completion in summer 2020.
Plopsaland De Panne will be the first Plopsa Group park to have a hotel. It is part of a European portfolio of sites spanning outdoor parks, indoor parks and waterparks.
In an exclusive interview with Blooloop, Van den Kerkhof discussed Plopsa's ongoing expansion, lean management structure, and his biggest weakness.