Raven Sun Creative, the immersive entertainment design and IP development firm, was represented by Louis Alfieri at MAPIC 2019, who spoke in the Leisure Talks: Technology @ Play conference session.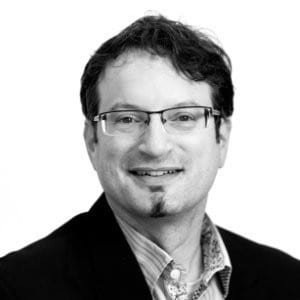 Raven Sun Creative is pleased to announce that its Principal and Chief Creative Officer, Louis Alfieri, presented at a well-attended session during this year's MAPIC event in Cannes, France. MAPIC is the international retail property event for key property players and cities to build the ultimate lifestyle and shopping destinations.
During this year's event, the Themed Entertainment Association (TEA) presented the Leisure Talks: Technology @ Play conference session, which took place on 14 November. The session was moderated by Klaus Paulsen Sommer of AdventureLAB and set out to explore the intersection of technology and play, and how they can enhance the customer retail leisure experience. As well as Alfieri, Jason Bruges of Jason Bruges Studio, Guillaume Chêne of QubicaAMF, Anders Eggert Jorgensen and Ulrik Hunskjaer of Arusio also spoke in the session.
Exploring technology and play
This was Alfieri's second consecutive year speaking at MAPIC. Following his participation in 2018's TEA session called Impact of New Retail and Leisure Experiences, this year he spoke on the interrelated roles of technology and play.
During the session, Alfieri shared insights into how technology and play can help to build brand success in retail spaces. "It's a tremendous privilege and pleasure to speak alongside such a group of smart, talented industry professionals," he says. "And it's always a great experience being able to explore a topic like this one with an engaged audience. My thanks to Klaus and the TEA for inviting me back."
Meet Raven Sun Creative at IAAPA Expo 2019
Alfieri is also heading to IAAPA Expo 2019, the leading event for attractions industry professionals which takes place in Orlando, Florida from 18 – 22 November.
"IAAPA Orlando is always a special, inspiring experience for us," he says. "It's a time to make new connections—with people and ideas—and catch up with friends and coworkers from throughout the industry. It's been a thrilling, whirlwind year for us.  We look forward to sharing our experiences and finding out what everybody has been up to."
Attendees can schedule a meeting with Alfieri at the show by email. He is an expert in the field of entertainment design, and also spoke on a panel at IAAPA Expo Europe in Paris called "Tips and Tricks to Renew and Refresh Your Facility". He has also been a guest on the AttractionPros and Main Entrance podcasts.
Earlier this year, Raven Sun Creative partnered with Sally Corporation, Hershey Entertainment and The Hershey Company to deliver the new interactive dark ride at Hersheypark, Reese's Cupfusion.