Italian VR movie production studio, Red Raion, is set to unveil two brand new, heart-pounding VR experiences at the Euro Attractions Show (EAS) 2017 in Berlin – Aztec VR and Dystopia VR.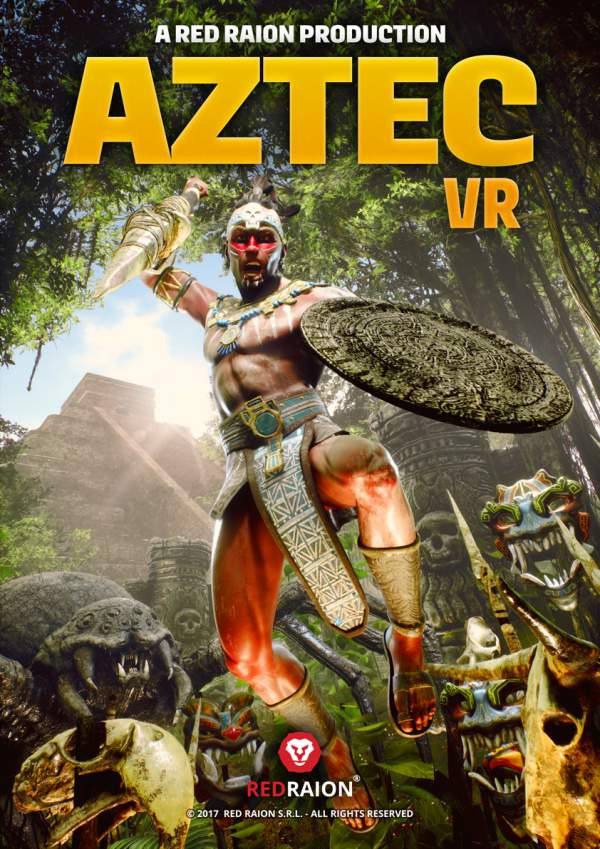 Aztec VR is being described as a savage adventure into the wild while Dystopia VR propels viewers into a post-apocalypic nightmare.
In the Aztec VR experience, the protagonist is being pursued by a group of blood-thristy Aztecs. The story is rich in unexpected twists designed to constantly surprise the audience and the jungle and its perils are brought to nail-biting life using cutting-edge virtual reality technology.
In Dystopia VR, the viewer wakes up in a futuristic wasteland devastated by war facing merciless and terrifying monsters. This is the perfect VR experience for those seeking an edge-of-the-seat, immersive horror experience.
The release of these latest titles confirms Red Raion as a VR industry pioneer and adds to the company's already flourishing catalogue. For the past few years, the studio has focused on producing CGI virtual reality films designed specifically for the most advanced movie theatres and simulators.
Indeed, Aztec VR and Dystopia VR represent a step forward in delivering convincing and exciting VR adventures to theme park fans. The captivating stories are enhanced with effects and movements that maximise the potential of VR immersion.
EAS attendees will have the chance to try out the new movies at Red Raion's booth #23-304. The company is occupying one of the largest spaces in Hall 23 in order to host a hi-tech four-seat VR simulator especially for the purpose.
Meet Red Raion at the Messe Berlin Exhibition Centre from 26th to 28th September 2017 at booth #23-304.
Red Raion is a leading creator of cutting-edge 4D, 5D and custom content to provide immersive, multi-sensory experiences for a wide range of venues including theme parks, aquariums, zoos, malls, visitor centres and museums.