Resorts World Sentosa, one of the world's biggest integrated resorts, has prioritised sustainability across its facilities and operations and is using a host of eco-friendly gadgets.
RWS has made improvements in areas including energy savings, water conservation, reducing waste and pollution, educational outreach and maintaining biodiversity.
The resort is home to eight fast chargers for electric vehicles (EV), introduced in collaboration with Singapore Power Mobility. In addition, four EV lots have been allocated exclusively for BlueSG vehicles.
Also available at RWS is a waterless car wash service called Shiokr. Traditional car wash service stations consume up to 150 litres of water for a single wash, but Shiokr offers an eco-friendly alternative.
Reverse vending machine at RWS
The resort's reverse vending machine (RVM) is the result of a partnership with the National Environment Agency, offering visitors a convenient way to recycle plastic drink bottles.
These are crushed automatically to increase storage capacity before being transferred to recycling facilities. The RVM was added in July 2020 and has already recycled at least 76kg of recyclable waste.
RWS has also teamed up with Dyson to install two Dyson Airblade 9kJ hand dryers at the S.E.A. Aquarium, eliminating the use of paper towels and reducing waste across the resort.
To tackle food waste, RWS has also implemented three food grinder stations, which automatically grind food waste to a pulp. This is taken to a bio-digester that converts 95 percent of food waste into liquid to reduce the volume of waste.
Solar farm at Universal Studios Singapore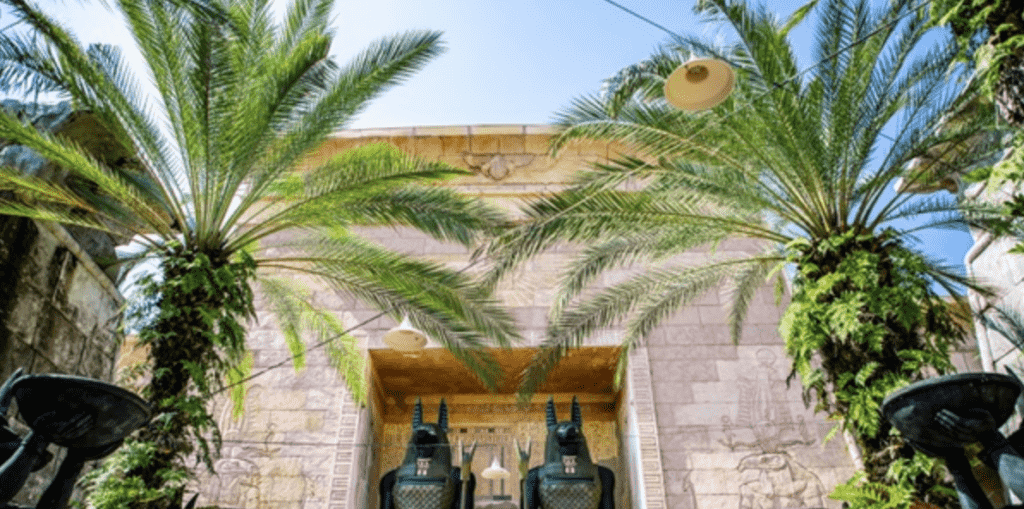 Additionally, RWS is home to 17 energy-saving smart bins, which are solar-powered to compact trash. Cleaners are notified via SMS once the bin is full.
The resort's centralised district cooling plant supplies chilled water for air conditioning, offsetting the need for mechanical rooms, chillers and air conditioners in individual facilities.
Finally, Universal Studios Singapore boasts a photovoltaic solar farm located on the rooftop of the Revenge of the Mummy ride. The farm generated 657,445 kWh of energy in 2020.
Images: RWS