The eagerly anticipated £16 million ($22.6m/€18.3m) roller coaster opened to the public this month. It is the first new wooden roller coaster in the UK for over 20 years and includes a host of special effects including fire.
The theme park invested considerable effort in the back story with teaser trailers encouraging guest to "unite with the chosen ones".
In a statement Scruffy Dog said, "Recently Alton Towers Resort UK added another breath-taking coaster to their collection named Wicker Man. Once again Scruffy Dog's creative team had the pleasure to partner up with Merlin Magic Making, this time under the creative lead of Bradley Wynne.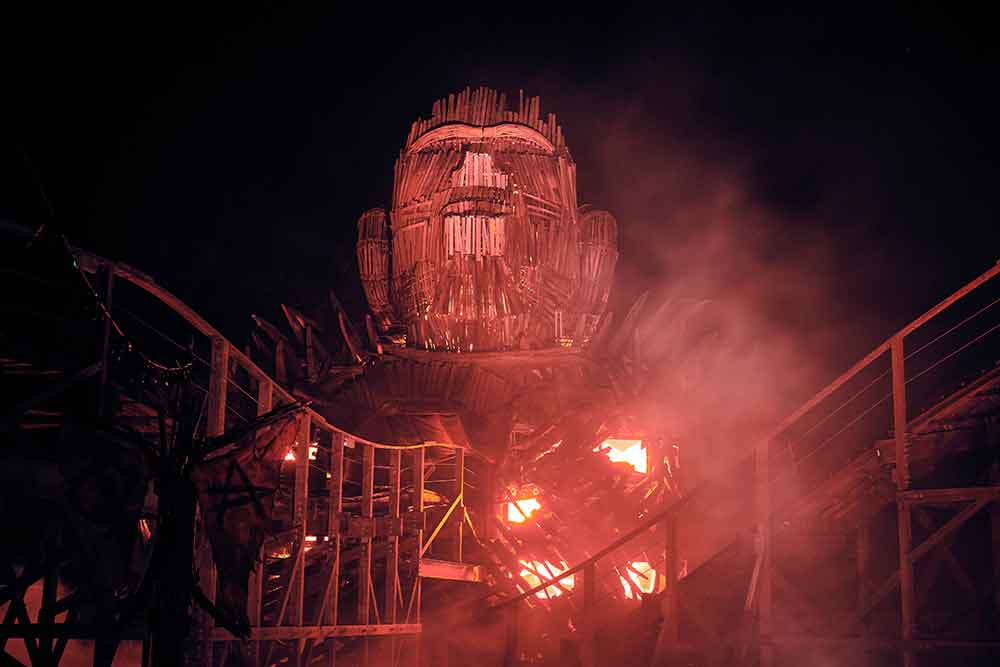 "It was an honour providing the concept designs for the first wooden roller coaster opening up in the UK in over 20 years.
"The coaster features a blazing Wicker Man that stands nearly 58ft-tall (17.55m) and bursts into flames three times through the course of the 618m long ride.
"It has been a privilege to work on such an exciting project with a great team and we are sure that Wicker Man is going to be one of the top new attractions in Europe. Congratulations!!"