Universal Orlando Resort has unveiled its new theme park, Universal's Epic Universe, which will feature restaurants, an entertainment district, hotels and retail.
Universal Orlando Resort is building the fourth theme park, Epic Universe, with a vision to "create an entirely new level of experience that forever changes theme park entertainment".
Universal has not revealed what themed zones will appear at the new theme park, but says visitors will experience "beloved stories" within "vibrant lands".
"Our vision for Epic Universe is historic," said Tom Williams, Chairman and Chief Executive Officer for Universal Parks & Resorts.
Universal's 'most immersive and innovative theme park'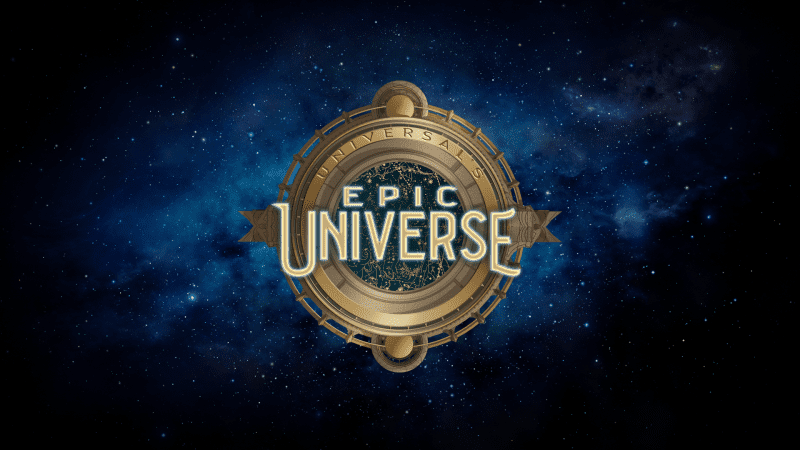 "It will build on everything we have done and become the most immersive and innovative theme park we have ever created. It is an investment in our business, our industry, our team members and our community."
The new attraction will have an entertainment center, hotels, shops, restaurants, and more. Epic Universe will sit on a plot of land located near the Orange County Convention Center in Orlando.
Epic Universe to feature beloved stories, vibrant lands
The 750-acre site, a few miles from the current resort in Southwest Orange County, will nearly double Universal's total acreage in Central Florida.
Universal Orlando Resort already contributes more than $302 million in state and local taxes annually. That figure is set to nearly double when Universal's Epic Universe arrives. The attraction will employ 14,000 people.
"Our new park represents the single-largest investment Comcast NBCUniversal has made in its theme park business and in Florida overall," said Brian L Roberts, Chairman and Chief Executive Officer of Comcast Corporation.
"It reflects the tremendous excitement we have for the future of our theme park business and for our entire company's future in Florida."
Universal teased "major news" before the Epic Universe reveal, prompting speculation that the company would announce a new theme park, possibly called Fantastic Worlds.
Although we now know the theme park's name, we have very little information about the rides and attractions it will feature.
That said, it's tipped to include those based on How to Train Your Dragon and The Secret Life of Pets, and may also include another Wizarding World of Harry Potter, and Super Nintendo World.
Images: Universal Orlando Resort