Leading supplier of waterslides and attractions, wiegand.maelzer and virtual reality (VR) developer Ballast Technologies, Inc. has unveiled the world's first VR snorkelling attraction – DIVR.
Quite literally an 'immersive experience', DIVR transforms an ordinary pool into an exotic marine environment of coral reefs, shipwrecks and underwater caves. What makes the experience so compelling is the combination of VR with the sensory feeling of being submerged in water.
According to wiegand.maelzer, people who have previously found VR disorienting describe the DIVR VR snorkelling experience as 'uniquely comfortable and compelling'.
Players experience a zero-gravity sensation as they swim alongside turtles, fish and manta rays. They come face to face with hammerhead sharks and whales, and explore a hidden world previously only accessible to scuba divers in remote locations.
The VR snorkelling attraction has been developed by Ballast Technologies, Inc., a pioneer in aquatic virtual reality solutions. The company has a patent pending for their specialised underwater VR headset.
Meet the wiegand.maelzer team at EAS, Booth 1-1736
Ballast's first commercial experience, the VRSlide caused a splash when it launched at Therme Erding in March 2018. Since then, it has wowed over 70,000 guests.
Supplied by wiegand.maelzer, the company also provided Therme Erding with the BIG WAVE, a hybrid stainless steel water slide that combines a Sidewinder and an Urknall slide.
Measuring180 metres in length, the BIG WAVE is currently the longest raft waterslide in Germany. Starting at 18 metres high, it boasts a top speed of 45 km/h, creating a force of up to 3G for an unforgettable adrenaline-fuelled experience.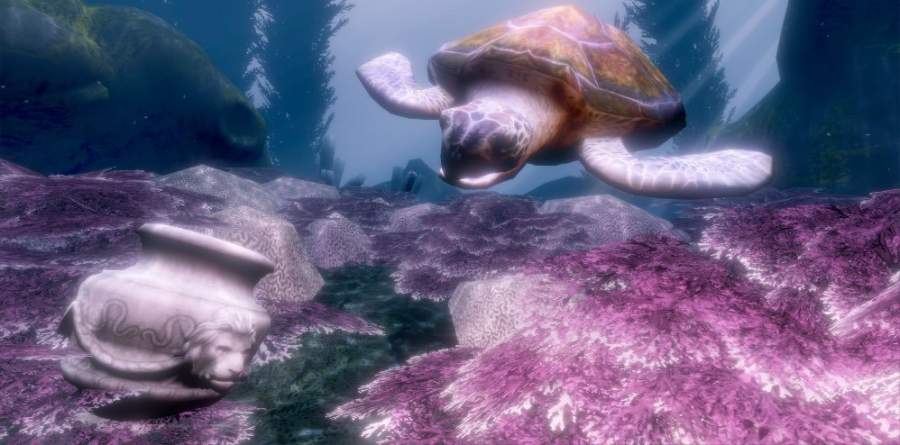 Based in Germany, wiegand.maelzer is a turnkey supplier and manufacturer of waterslides and attractions. From the smallest children's slide to mega-water parks, the company creates high-end design from stainless steel, colourful attractions from FRP, or a combination of the two.
Recent innovations include the Slidewheel, the world's first rotating waterslide. Installed at China's Chimelong Waterpark, guests in rafts experience zero-gravity as they turn over five swinging sections. The ride is also illuminated for a spectacular nighttime show.
Meet the wiegand.maelzer team at Booth # 1-1736, the Euro Attractions Show (EAS), RAI Amsterdam, September 25-27, 2018.