There have been quite a few Asian attractions projects over the years that were announced but never got off the ground or ended up in limbo.
By Thibault Paquin, CEO, Celebrating Life
Many of these Asian attractions projects were the cause of a lot of media attention and excitement. However, they ended up cancelled or shelved. China dominates the list; here property developers love a big announcement but often do not have the funding or a good business plan in place.
8 Asian attractions projects that never got built
Children's World – Changsha, China
One of China's biggest developers, Evergrande, announced the US$7 billion Children's World. The plan was to use characters from China's deep trove of myths, legends and literary masterpieces. With this price tag, needless to say, it never materialized.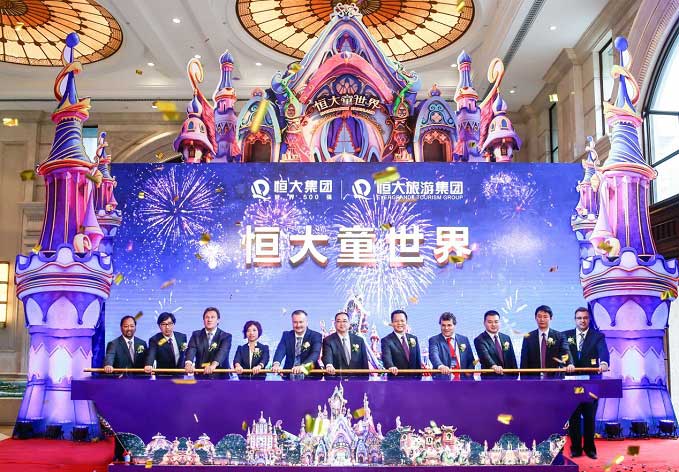 BBC Earth and Top Gear – Hainan, China
These two attraction projects had a budget of US$1.5-billion. They would have been part of a wider resort in Hainan, which was going to feature three theme parks, a waterpark, 11 museums and 26 hotels. Construction never started.
Pingtan Art Museum – Pingtan, China
Asia's largest museum on an island was to feature a glorious futuristic architecture by MAD architects from Beijing. The goal was for it to be a cultural link between China and Taiwan. That link never materialised and instead MAD converted its vision into a dynamic small-scale lamp!
Journey To The West Theme Park – Wuzhen, China
Stephen Chow announced the 173-acre amusement park based on his blockbuster movie in 2013. This was part of a line of Chinese property development projects spinning off from hit films. For example, the Huayi Brothers Movie World in Suzhou, which opened in 2018.
Jurassic Dream – Daqing, China
Next on our list of Asian attraction projects that weren't to be is Jurassic Dream. This was to be one of the world's largest indoor theme parks in the remote city of Daqing. It should have opened in 2014. However, it still stands half-built, surrounded by high-rise residential buildings.
Disneyland – Central Java, Indonesia
In 2017, Indonesian media revealed plans for the first Indonesian Disneyland, in Central Java. This got millions of Indonesians very excited. It turned out to be fake news denied by Disney and in fact a non-branded theme park planned by MNC Group.
Nickelodeon Undersea Resort – Palawan, Philippines
Nickelodeon announced in 2019 an "undersea attraction and resort" on Palawan island that would let fans "interact with the brand and the iconic characters they love". Characters included SpongeBob SquarePants and Dora the Explorer. However, the company scrapped the project following fierce criticism.
Happyland – Long An, Vietnam
In 2011 all eyes were on Vietnam with the flashy groundbreaking ceremony for the US$2.2-billion Happyland project with the participation of Joseph Jackson, father of late 'King of Pop' Michael Jackson, as the investor of the project. Later, Joseph Jackson pulled out and many facilities were abandoned in the early stages of construction. The project finally opened in 2019 as a very small amusement park.
Do you think any of these Asian attractions projects should have gone ahead? If we were to pick one we would go for Jurassic Dream. Actually we always thought a park that looked like Isla Nebular would be the ultimate immersive theme park experience.
Editor's note 24/02/20: this post originally included a reference to Lionsgate Movie World – Jeju, South Korea. It stated that the project was "shelved". We are happy to confirm that the project has not in fact been shelved. It has has been delayed due to a water shortage.