In a post-COVID-19 world, attractions will still need to offer frictionless and memorable experiences in order to encourage return visits.
By Eddie Sotto
Last week my wife and I headed to a 5-star resort outside the city for a special occasion to dine outdoors in a stunning vineyard setting. Everything was spot-on and worth every cent.
The shadow of COVID-19 seemed to fade away as our masked waiter left us alone under the twinkling garden lights, nestled beneath the olive trees. This was an environment unintentionally conceived to comply in the best possible way. It sure beat dining in the street on a folding chair back in the city.
On the way out, we stopped by the lobby to express our thanks, and I asked the manager how busy they were during the pandemic. Pent up demand had filled their roster, despite the fact that they had closed their award-winning spa, cut the hours of room service to 9 pm regardless of late arrivals, and closed the pool bar. I asked if the room rates were reduced at all, and he replied cheerfully:
"No, in fact.. we raised them."
Charging fewer people more
The light went on. Perhaps what we are seeing here is the reality of when capacity is reduced and operating losses linger, the big issue is a noticeable loss of experience at increased pricing. More money from fewer people.
Who wants to pay more to arrive at one of the top resorts in the US and not be able to get a late dinner, a massage, or a drink by the pool in the California Sun? Isn't "frictionless service" the very reason resorts can charge those huge rates in the first place?
This is why when I say that "capacity" is what kills the high margin businesses like theme parks and premium resort experiences, it's not that they can't break even somewhere below 100%. Its the vicious cycle that they enter to replace revenue while eroding desire to return.
The pandemic has certainly dealt a wicked hand. But customers are still king and they have more reason to stay home and wait things out. They may try you out after COVID-19, but desire to return to attractions is based on experience value. We need to get back to hassle-free, full-service experiences that deliver value.
Attractions & experiences post COVID – the value of value
If anything, we should see a lower cost of entry and more "a la carte" services. That would be fair. Restaurants picked up on this, as selling many "small plates" versus pricey "entrees" have seduced diners for several years.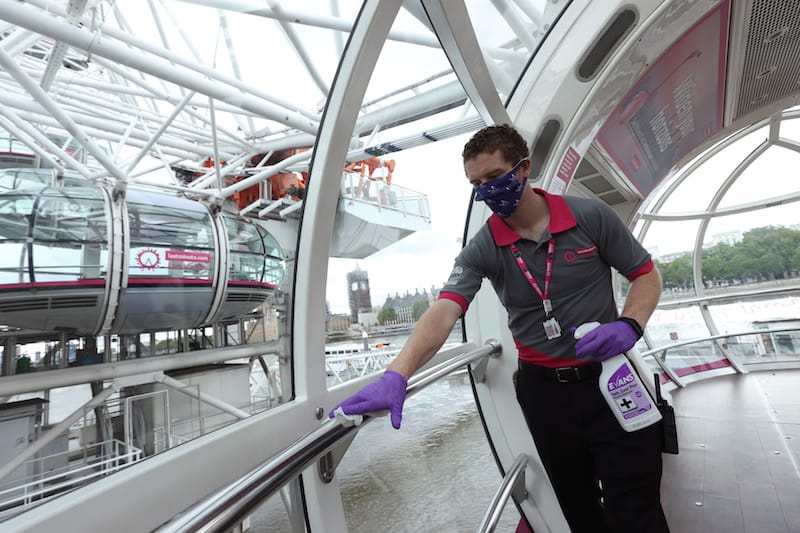 I recall being in Hawaii years ago when the economy was very soft. The Four Seasons Resort manager made a point of telling me that, despite the very low occupancy, all the best amenities remain open as that is their "essence" and how they operate despite any losses. We returned the next year because we knew our kids could enjoy those activities.
Attractions on reduced capacity after COVID-19 face opening and closing restaurants to save a shift, running fewer vehicles on rides to save operating costs, if not closing them altogether and opting to only run the most popular experiences.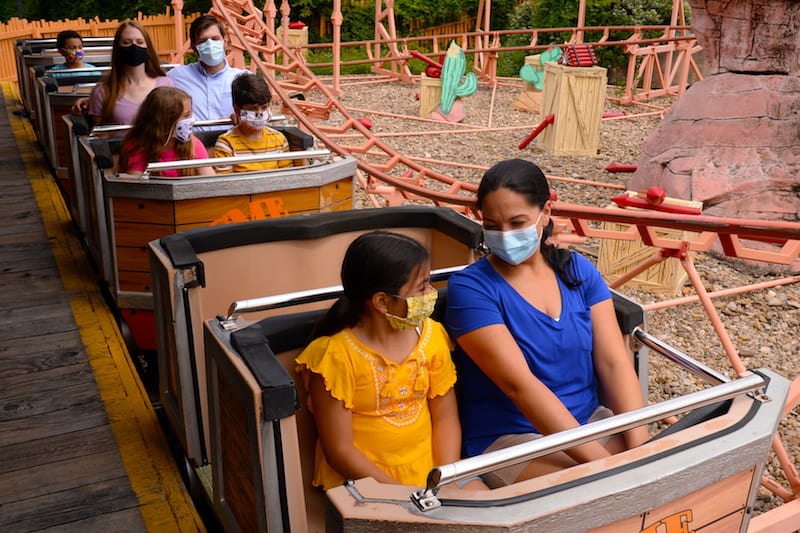 Less entertainment, less characters, less experience. You get the idea. You bought "unlimited use" of less and less experiences. To me, this represents a downward spiral unless deep discounting ensues, but then even volume does not work in that scenario.
Part of us future-proofing any business or attraction is also thinking holistically about the business model as to not destroy the "desire to return". In fact, we look for fresh reasons to bring them back.
Experiential vaccine & the way we were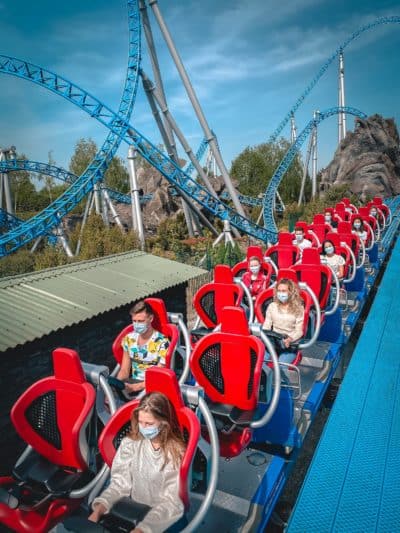 Our approach for attractions is to apply market-ready COVID-19 screening at the entry, within a fun experience. This places "cleared" guests in the same theoretical "Bubble" that travellers experience post-security in airport terminals. Once inside, your condition may be monitored to make sure nothing has changed. Now you can freely enjoy the parades, fireworks, shows and more. We can again enjoy those social experiences we were designed to love.
There are viable medical technologies that we are looking at integrating into this entry sequence that can yield a test result in a manner of a minute or two, depending on which technology you use. We'll make the process fun versus a hassle. We are looking at more than one method, yet none of these options are dreams. They are already in testing.
Wait it out?
Many think a vaccine will make this all go away. And it may help. But COVID-19 is as much about psychological reassurance as its about medical safety.  Guests have to feel great about coming back to attractions, and like the TSA still assures us of flight safety decades after 911, the "new normal" post-COVID-19 world will need to assure us during shared experiences as well.
Futureproofing is about providing a long term viable solution. One that brings people back together while placing a high value on human life that reassures and entertains.
"A spoonful of sugar makes the medicine go down."