Fantawild Holdings Inc, a leading one-stop solution provider in the theme park industry, has started construction on Yingtan Fantawild Park, also known as Chinese Historical and Cultural Heritage Resort, in Yingtan, Jiangxi.
Fantawild held a ceremony to mark the beginning of construction on the attraction on July 29, with attendees including senior officials, representatives of Fantawild, and members of the press.
According to Fantawild, investment for the resort will exceed 3 billion RMB ($432 million). The resort will house a large-scale theme park called Fantawild Oriental Heritage, part of Fantawild's 'Beautiful China Trilogy'.
Fantawild Oriental Heritage will explore 5,000 years of Chinese history and culture, using advanced technology to build immersive and interactive attractions.
Investment in resort will exceed 3 billion RMB ($432m)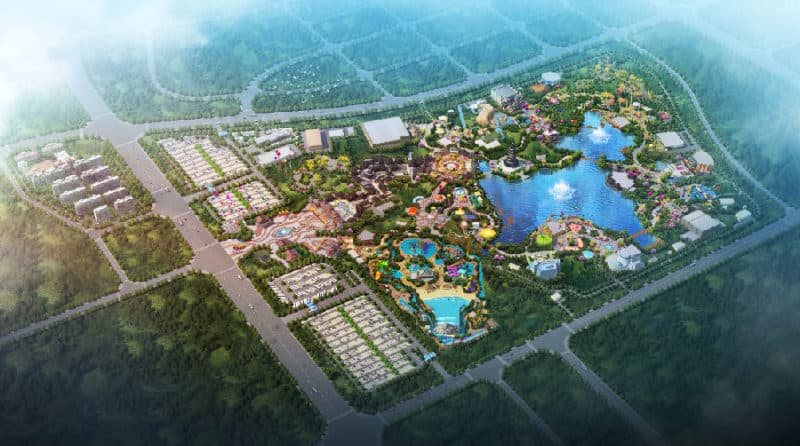 The family-friendly theme park will feature myths, legends, historical stories and notable people in its outdoor and indoor rides and attractions.
Attractions include 'Marvels of Chinese Culture', presenting the country's culture across 5,000 years. 'Let's Fly' is a flight simulation taking guests to picturesque locations in China.
'The Legend of Nüwa' takes visitors on a journey to the ancient world to help the goddess Nüwa. 'Enter Taoism' is a stage performance based on a local Taoist architectural complex.
'Lady Meng Jiang' shares a classic love story and folk tale, while 'Bridge to Love' takes visitors to the starry skies, and 'Forest Times' is an indoor rafting ride based on Fantawild's movie Fantastica.
Attractions based on Fantawild movies and TV
'Boonie Bears Theater' takes guests on an adventure to the forest where they meet cute characters from popular animated show Boonie Bears.
Fantawild Oriental Heritage is expected to welcome more than 3 million visitors annually. It will complement local tourist sites such as Longhu Mountain and Celestial Master's Residence.
Last month, Fantawild released more information about Mianyang Oriental Heritage Park, including the opening date of July 18.