Read the news in 5 minutes…
Yomiuriland, The London Resort, Warner Bros World Abu Dhabi, Miral, Walt Disney World, Universal Beijing Resort, SEVEN, Qiddiya, Universal Studios Japan, Super Nintendo World, Manchester United, Theatre of Dreams, Warner Bros Studio Tour London – The Making of Harry Potter, Bompas & Parr, Game of Thrones Studio Tour, Lionsgate, The 1619 Project, Prince's Paisley Park, Hong Kong Palace Museum, KidZania, Efteling, Al Qana, American Dream.
Theme parks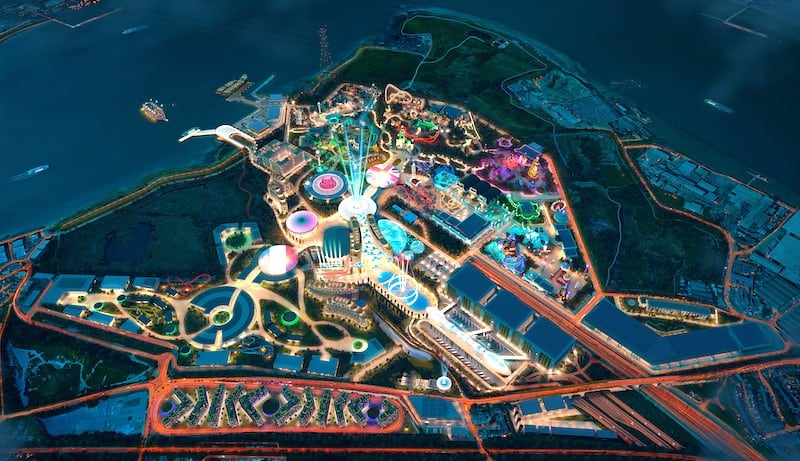 Yomiuriland, a theme park in Tokyo, is selling day passes for a new programme that allows visitors to work poolside or from rides including the Ferris wheel. It includes access to the park's rides and amenities.
The London Resort has shared some of the results and feedback from its public consultation, as well as a new aerial image of the resort, one of Europe's most ambitious projects.
The London Resort chief executive PY Gerbeau also shared exclusive updates, including a first-look, fly-through video of the entrance and esports venue.
Masdar, a leading renewable energy company, signed an agreement with Miral to develop Abu Dhabi's largest rooftop solar photovoltaic project at Warner Bros World Abu Dhabi on Yas Island.
California Governor Gavin Newsom has said he is sending members of his staff to Walt Disney World to see how the theme park in Florida is operating. "I want folks to come back and tell me what they saw," he said.
Universal Beijing president and general manager Tom Mehrmann had exclusive updates about the digital visitor journey and immersive lands at Universal Studios Beijing during the blooloop V-Expo.
SEVEN head of attractions Damien Latham shared exclusive updates including the locations of the company's two theme parks in Saudi Arabia. Latham said SEVEN's mandate "has remained unchanged".
Universal Studios Japan has held the opening ceremony of the new Mario Cafe & Store, with a special appearance from Mario and Luigi, ahead of the launch of Super Nintendo World in spring 2021.
Don Potts, president of parks and attractions at Qiddiya, gave blooloop V-Expo attendees an exclusive update on the project, one of Saudi Arabia's four main giga-projects, as well as a preview of its new video footage.
Brands
Manchester United, in partnership with Harves Entertainment, has revealed the name of its new entertainment centres, with the first Theatre of Dreams nearing completion in Beijing.
Warner Bros Studio Tour London – The Making of Harry Potter has announced the return of its annual festive feature Hogwarts in the Snow. The cobbles of Diagon Alley will be covered in snow for the first time ever in 2020.
Bompas & Parr has unveiled its new report, the Future of Food for Attractions, discussing expanded narrative, social distancing, virtual food and seasonal offerings during the blooloop V-Expo.
Linen Mill Studios has secured £3.5 million of funding for the Game of Thrones Studio Tour, an interactive attraction located in Banbridge, Northern Ireland. It will include sets from Dragonstone, Castle Black and Winterfell.
Lionsgate executive vice president and head of global LBE, Jenefer Brown, has revealed plans to develop exhibitions, experiences and live events inspired by The New York Times Magazine's 1619 Project.
Museums
Prince's Paisley Park executive director Alan Seiffert revealed more about plans for expansion, transformation and the guest experience during an interview with Mycotoo CDO Fri Forjindam at the first ever blooloop V-Expo.
Hong Kong's HK$3.5 billion version of Beijing's Palace Museum is scheduled to launch in June 2022, in the West Kowloon Cultural District of Hong Kong. This was confirmed by Wang Xudong, director of the Palace Museum.
Play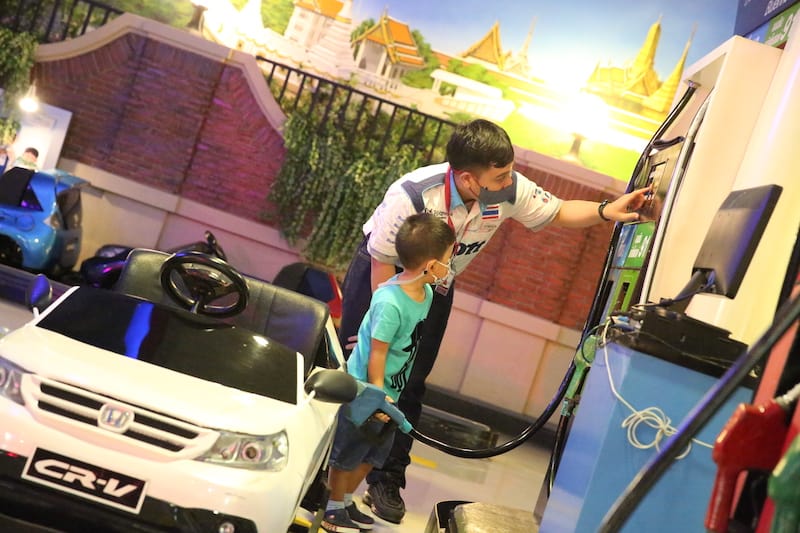 KidZania has revealed that six more facilities are welcoming visitors, including KidZania Bangkok, KidZania Abu Dhabi, KidZania Santa Fe and KidZania London, following closures amid COVID-19.
Efteling is investing €2 million in a new inclusive play area suitable for children of all abilities to play together. Nest! is set to open at the theme park in the Netherlands in 2021.
Technology
Al Qana has announced plans to open Pixel, the largest esports hub and virtual reality (VR) gaming complex in Abu Dhabi, in 2021. Robocom VR will provide content and technology for the project.
American Dream co-CEO Mark Ghermezian has plans to further integrate tech at the retailtainment destination, revealed during the first ever blooloop V-Expo. "I love solving problems with technology and data," he said.