"Do you like to shop?" was the question my colleague replied when I asked him, what was there to do in Dubai for fun when I was planning my first business trip to the UAE in 2006. As someone who had lived there for a few years, he explained that besides desert tours and malls, Dubai had very little to offer for leisure time.
by Joseph Joy, Director, Strategic Accounts, Triotech
I don't consider shopping as entertainment but I did trek to the Mall of the Emirates, one of the largest shopping malls in the world, to see the recently opened "Ski Dubai" indoor ski attraction. The cab travelled from my hotel in Deira, the "Old Dubai", down Sheikh Zayed Road, which slices through modern Dubai.
Along the route, the landscape was a dense forest of sky cranes feverishly putting up buildings at a frantic pace and it was said that at that time, there were more sky cranes in Dubai then anywhere else in the world. It was the most astonishing thing I had ever seen in construction. That spectacle and seeing the Emirati fathers with Arab headdresses and mothers in hijabs all while bundled in parkas chasing their kids on an indoor ski hill while its 45C outside in the desert heat made for an entertaining outing.
Dubailand
How things have changed in Dubai in the last ten years! The building boom busted in 2008, the ambitious Dubailand theme park which was planned to be twice the size of Disney World was shelved in 2009, the same year that Abu Dhabi bailed out Dubai and saving it from default. In gratitude, the iconic megatall skyscraper Burj Dubai was renamed Burj Khalifa in honor of the ruler of Abu Dhabi, when it opened in 2010.
Without much pause, plans were announced by Meraas to develop Dubai Parks and Resorts (DPR) with many of the brands ' LEGOLAND, Six Flags, DreamWorks ' that were involved in Dubailand. Ground broke in 2014 and the park will open this coming October.
Orlando 2.0?
Today some analysts are suggesting that Dubai is on a steady path to rival Orlando as a global leisure destination. As seemingly outlandish that may sound to some, it has developed the infrastructure to support tourism, a key driver of its economic growth. Oil is a very small part of the Dubai economy, so it continues to aggressively build its diverse economy based on business, real estate, finance and tourism. Already the hospitality market is $7.6 billion and accounts for 27% of GDP and this is expected to rise through 2020. Dubai has the highest visitor to resident ratio in the world at 4.8 visitors.
Dubai is now a gateway city and the Dubai airport has surpassed Heathrow as the world's busiest with 70 million international visitors. It is strategically located with roughly 80% of the world's population, or 6 billion people, living within eight hours flying time from Dubai. The potential visitor pool is deep and can be leveraged year-round.

World Class Theme Parks
Most travelers through Dubai airport don't stay but that is changing. Within five years, Dubai will be on track to overtake Paris as the third leading global destination for overnight visitors. Further developing a leisure industry with world-class theme parks as an anchor will encourage extend stays. In a recent interview, Jeffrey Godsick, President of 20th Century Fox Consumer Products pointed to this as the rationale for 20th Century Fox World Dubai projected slated to open in 2018. "All of a sudden, there is a reason for people to stop in Dubai for 3 to 4 days. We want to be a part of the attractions, " he said.
Those travelers that do stay in Dubai are affluent. Globally, Dubai is ranked 8th in visitors spending ' last year travelers spent $11 billion. The average hotel room rate is $250 and Dubai has the highest hotel occupancy rate in the world. Dubai maintains a steady year on year occupancy of 100%-70% in the winter and 90%-60% in the summer. Planners realize that the city needs more affordable options to build a balanced market that is appealing to a diverse visitor base from across the world. Currently, no single visitors market exceeds 10% of the tourists to Dubai, making it resilient to unpredicted tourism changes.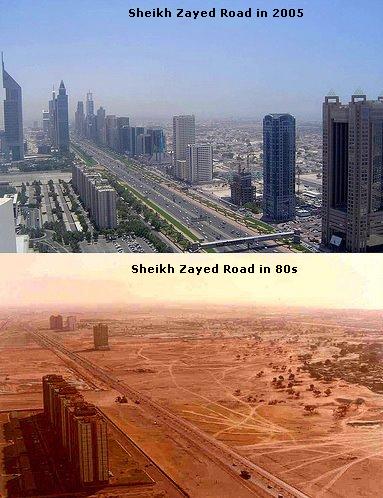 Building an entertainment industry from scratch isn't unprecedented. Orlando was virtually unknown until the 1970s when Disney World moved in.
At that time, Dubai was not much more than a fishing village at the mouth of Dubai Creek. Since then Disney World has built up its attendance to 19 million and Orlando is the leading destination in the attractions industry.
Dubai has done the reverse, it has built up a tourism industry without any significant number of attractions until now. Dubai Parks & Resorts is targeting close to 7 million visitors in its first year of operation. Dubai's goal and often-underestimated ambition is to become an international tourist destination for leisure, one that serves not just the greater region, but the entire world. From what I have witnessed over the last 10 years, I have no doubt that they will succeed in their goal.