Walt Disney famously said at the opening of Disneyland in 1955: "Disneyland will never be completed, as long as there is imagination left in the world."
This has served as a great bit of marketing for the Walt Disney Company over the years to reflect that its parks are ever-growing and changing with the times. Digging a little deeper, these words also deeply reflect the complex nature of the man himself, a perfectionist who was always thinking about how he could make anything he did even better, and who also kept close tabs on the future of technology.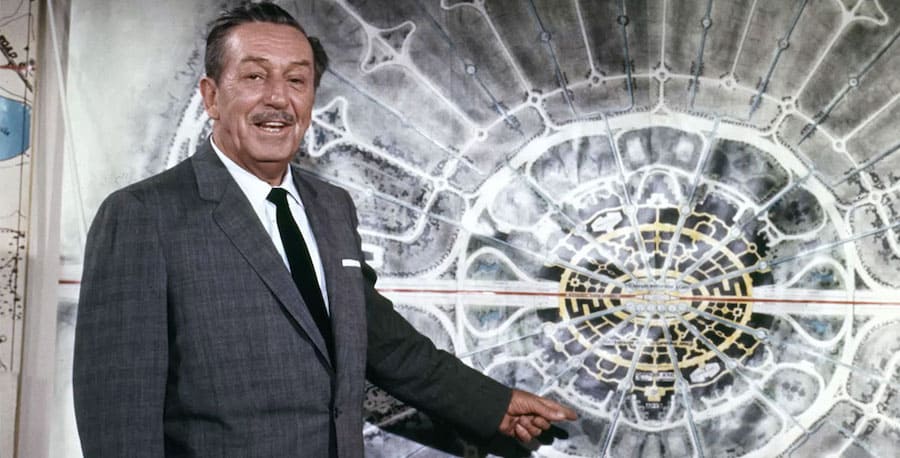 In the theme park industry, growth is always essential. While he clearly wasn't speaking about theme parks, American author William S. Burroughs is credited for the famous quote: "When you stop growing you start dying."
Most theme parks and attractions take this to heart and usually have some sort of 5-year expansion plan in place at any given time. However, if there is a dark side to this idea of constant growth, it is that space is finite. Eventually, in order to grow, you will have to remove something to make room. 
Making hard choices
Sometimes this choice is easy and there is an attraction or area that has clearly outlived its purpose. A park might have a ride or a theme that just no longer resonates with today's guests. In other cases, there might be an older attraction that has fallen into disrepair with limited options for repair.
Yet other times, the choice isn't quite so easy, leading to some very much missed theme park attractions. There are times when future growth plans might require more of a sacrifice, for instance removing a well-loved attraction. Or, sometimes a hard choice may have to be made to close and remove a ride that has become too difficult to maintain.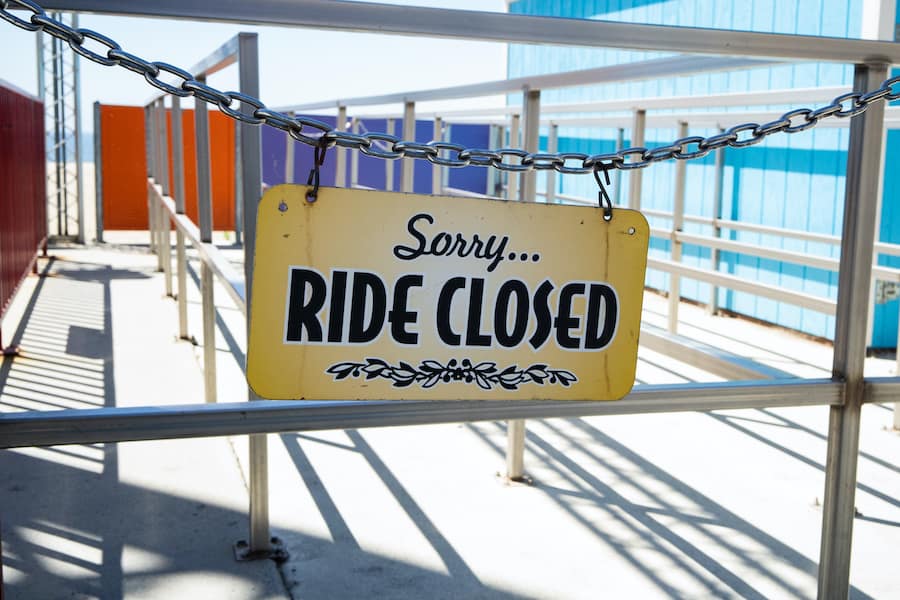 Recently, I asked the readers of Screamscape to let me know what lost ride or attraction they miss the most. While I expected a few popular lost rides to dominate the list, what I received was far larger in scope than I had anticipated. The list was not simply taken over by long-lost Disney attractions, but instead was a healthy mix of all kinds of attractions.
People missed various themed attractions and dark rides just as much as a list of lost but very loved roller coasters. In addition, there were simply a lot of attractions that people remembered from their younger days that they wished they could experience again with their own children or even their grandchildren. And the list went further, with plenty of mentions of rides or attractions that perhaps they saw and never had the chance to experience.
Most missed theme park attractions
The following topped the list of the most missed themed attractions at US theme parks
Jaws at Universal Studios Florida (Universal Orlando)
Horizons at Epcot (Walt Disney World)
Great Movie Ride at Disney Hollywood Studios (Walt Disney World)
Phantom Theater at Kings Island
PeopleMover at Disneyland (pictured, top)
Alien Encounter at The Magic Kingdom (Walt Disney World)
Tomb Raider at Kings Island
Journey Into Imagination at Epcot (Walt Disney World)
Adventures Through Inner Space at Disneyland
Knott's Bear-y Tales at Knott's Berry Farm
Other notable mentions included 20,000 Leagues Under The Sea (Disney), Back To The Future:  The Ride (Universal), Deep Earth Exploration (MGM Grand Adventures), Le Cachot (Kennywood), Mr Toad's Wild Ride (Disney) and Terminator 2:3D (Universal) 
Most missed roller coasters
In addition to the most missed theme park attractions, the following topped the list of the most missed roller coasters. All in the US, apart from one UK entry:
Big Bad Wolf at Busch Gardens Williamsburg
Dueling Dragons / Dragon Challenge at Universal's Islands of Adventure
Volcano: The Blast Coaster at Kings Dominion
Disaster Transport at Cedar Point
Batman & Robin: The Chiller at Six Flags Great Adventure
Wacky Soap Box Racers at Knott's Berry Farm
Vortex at Kings Island
Thunder Looper at Alton Towers
Speed: The Ride at the Saraha in Las Vegas
Hypersonic XLC at Kings Dominion
Other notable mentions included Chang (Kentucky Kingdom), Deja Vu (Six Flags Magic Mountain), Son of Beast (Kings Island), Drachen Fire (Busch Gardens Williamsburg) and Wicked Twister (Cedar Point)
Most missed theme parks
What was sadder than these missed theme park rides, however, were mentions of entire parks and attractions that have been lost to time. This list wasn't about closed parks from a far-gone era like the original Coney Island in New York or The Pike in Long Beach, California. No, this list of lost parks was much more recent, like an injury still raw to the touch for the communities that lost these parks. 
Opryland (closed 1997)
Six Flags Astroworld (closed 2005)
Six Flags New Orleans (closed 2005)
Myrtle Beach Pavilion (closed 2006)
Geauga Lake (closed 2007)
Star Trek: The Experience (closed 2008)
Celebration City (closed 2008)
Hard Rock Park (closed 2009)
The freshly announced sale and the future planned closure of California's Great America (Cedar Fair) only serves to drive this message home with clarity.
The loss of a theme park from a community is not something easy to recover from. Years will pass and those who lived there will still lament the loss of the park, recall fond memories of their visits, and wish every day that they could bring it all back once again.
Lots of other parks have been heading for a date for oblivion. It has also been confirmed that Elitch Gardens (Colorado) will be shut down in the future, for similar reasons as California's Great America, where the property will be redeveloped to serve other purposes.
A second chance?
The years of the COVID pandemic have not been kind to theme parks and attractions. We've seen a number of parks close down, only to be saved by a new owner who also wasn't willing to let go. In particular, I have to mention Gene Staples who arrived on the scene to purchase and reopen three parks that had shut down: Indiana Beach (Indiana), Niagara Amusement Park (New York – Formerly named Fantasy Island), and Clementon Park (New Jersey).
In the case of lost attractions, there is still time for those parks to look deeply into why guests loved these rides so much and find a way to bring them back, or create a new ride experience that can tie into the same theme or ride style.
For example, Knott's Berry Farm was able to create and open Knott's Bear-y Tales: Return to the Fair in 2021. This combines the theme of its lost Bear-y Tales dark ride with modern technology to provide a new interactive dark ride adventure.
Elsewhere, for reasons currently unknown, Kings Island has been digging up a lot of memories about the park's lost Phantom Theater dark ride this summer as part of Kings Island's 50th Anniversary celebration. This has generated a lot of positive feedback from guests, who are still holding out hope that the park might bring the old ride concept back someday.
I've talked before about how powerful a concept nostalgia is for theme parks. Tapping into popular themes and concepts from the past is a great way to excite guests about future projects. So you never know… perhaps digging up a much-missed attraction or theme and bringing it back with a twist of modern magic may be exactly what your park guests are waiting for.