Over the past 18 months, it seems like a lot of attractions at theme parks around the world have closed and are set to be removed for good. In some cases, the attractions may simply just be too old to keep on running. Meanwhile, in other cases, perhaps the arrival of the pandemic made it too difficult to keep certain rides functional.
For some parks, COVID may have led to a tough choice, in an effort to cut back on spending.
Regardless, every year there is always a list of rides that are being removed from parks and attractions. Various reasons are always given. For instance, age, wear, poor reliability, low guest satisfaction numbers. Sometimes, things are just removed to make room for new future attractions.
The list of things lost during the pandemic may be a bit different, however. 2020 was rough on everyone and it appears that a number of tough choices were made between 2020 and 2021.
Closing attractions at Disney
To start off the list, we are going to look at the loss of not one, but a pair of roller coasters removed from Disney's Animal Kingdom park in Walt Disney World, known simply as Primeval Whirl.
Having opened Disney's Animal Kingdom theme park in 1998 with only a very small number of actual ride based attractions, and not a single roller coaster, Disney management tried to quickly fill the void in 2002 by adding two slightly customized Reverchon Spinning Coasters side-by-side into the park's Dinosaur themed land. These had more of a travelling carnival or roadside attraction theme to them, along with an assortment of midway games.
The coasters ran successfully for most of the following 18 years before Disney closed their parks due to the pandemic in March of 2020. Once Walt Disney World reopened the parks, the Primeval Whirl coasters remained closed. They were later confirmed in 2021 to be closed permanently by the park.
The coasters are currently still standing. However, the various roller coaster cars have been spotted being hauled away from the park on the back of trucks in small batches.
Changes at Universal
Nearby Universal Orlando made headlines in early 2021 when it was confirmed that the theme park's long-standing Blue Man Group show would not be returning. This brought a 14-year run to an end.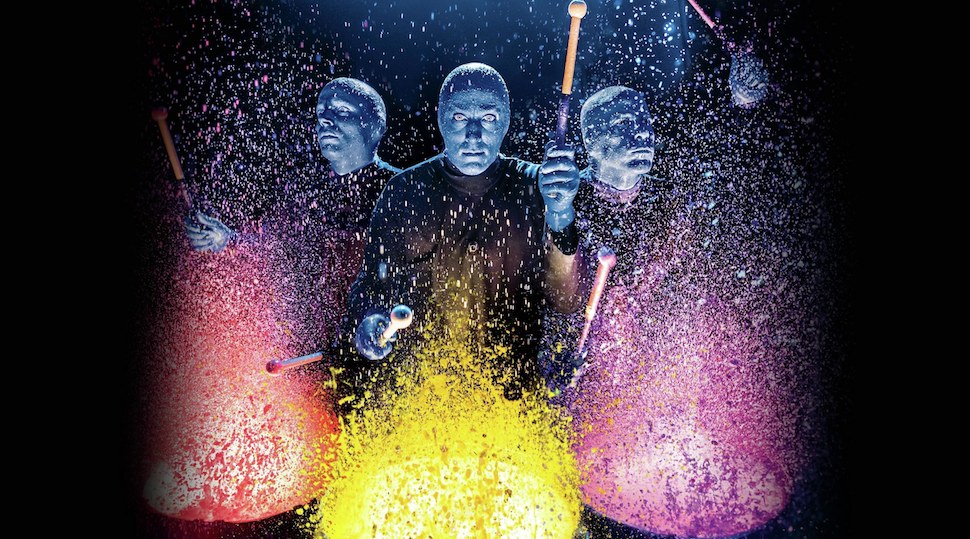 The Blue Man Group show was performing nightly before being forced to close in March 2020 due to the pandemic. Elsewhere in Universal's theme parks, it has also been noted that the Poseidon's Fury attraction, a walk-through indoor adventure experience, has not reopened since the parks closed down in March 2020.
Up to this point, Universal has not officially said that the attraction is closed for good. But we fear that it is only a matter of time.
Attractions closing in Europe
Across the pond, we've heard of more than a few attractions having been closed at Lightwater Valley. The list includes attractions like Raptor Attack, Twister, Little Dipper, Apollo, Eagle's Claw and Black Pearl. Meanwhile, The Ultimate, a roller coaster that the park is well known for, has been closed since 2019 while fans wait to learn of the ride's fate. With the purchase of the park by a new owner, there is hope that The Ultimate will return to service.
In Italy, we learned that Gardaland suddenly closed their Ramses II Risveglio dark ride earlier this summer. The dark ride first opened on this site back in 1987. It was later renovated into the Ramses II Risveglio edition for the 2009 season, along with the addition of an interactive system and new storyline.
Now it seems that the dark ride will be removed to make room for an all-new attraction coming in 2022.
More NA attractions closures
Jumping back to North America, Cedar Point just closed down their Wicked Twister roller coaster for good on 6 September 2021.
Cedar Point is known for having one of the most impressive collections of roller coasters. However, they were willing to let the coaster count drop to 16 when they opted to close down Wicked Twister. This was for the longest time the only Intamin Impulse Coaster in the world with twisted spikes on both ends.
It comes with a bit of irony that Intamin just opened their second version, though slightly bigger, in 2021 under the name Legendary Twin Dragon at Chongqing Sunac Land.
Staying in the US, we can look to Wild Adventures in Georgia who opted to close their Cheetah wooden coaster for good earlier this year. Cheetah was a creation from the now-defunct Custom Coasters International (CCI). It opened in 2001 before shutting down in March 2020 due to the pandemic. Unlike the other rides in the park, Cheetah never reopened.
Goodbye coasters
With the list of closing attractions each year, we also seem to lose a few older coasters from Arrow Dynamics. So far in 2021, it appears that the Canobie Corkscrew at Canobie Lake has been closed for good. As has The Dragon at Ocean Park in Hong Kong. Ocean Park also decided to close a second roller coaster on 31 August 2021, when they closed their Wild West Mine Train from Zamperla as well.
Other notable roller coasters to close this year include Goliath at Six Flags New England (a rare Vekoma Giant Inverted Boomerang), Buzzsaw at Dreamworld in Australia (Maurer SkyLoop), and the Harley Quinn Crazy Coaster at Six Flags Discovery Kingdom. This was the first Skywarp coaster from Skyline Attractions. It opened in 2018 but suffered from a variety of issues.
Other rides are no more
It's not just roller coasters. A good number of other rides and attractions have also been reported as being closed for good.
This include includes the Geronimo Skycoaster and Tumbleweed (Rotor) rides from Frontier City, Superman Tower of Power (Intamin Giant Drop) the Moon Cars and Tidal Wave from Six Flags St. Louis, Splashwater Falls, Bugs Bunny High Seas Adventure and the Sky Buckets from Six Flags over Georgia, the Giant Wheel and Grizzly Run from Six Flags Darien Lake, Thunderbolt from Elitch Gardens, Kangaroo, Paratrooper, Bayern Kurve and Volcano from Kennywood, and Falling Star, Lighthouse and Lady Luck from Adventureland (Iowa).
Few things last forever
For good measure, I'll mention one final attraction removed from Walt Disney World that was very unique.
Earlier this year Disney announced the closing of the Sorcerers of the Magic Kingdom attraction from The Magic Kingdom park. This wasn't a ride at all. Rather, it was a park-wide interactive game of sorts. Guests would approach hidden kiosk areas and hold up special playing cards to activate the stations. They could then view a storyline that would set them off on a mission to another station to present a different card.
The attraction had been around for years and predated the widespread reliance on mobile devices. This, in the end, is probably what led Disney to opt to scrap the attraction.
This is not a complete list. There are also several other attractions out there whose final fate has either not been decided, or simply not announced. Few things last forever, so enjoy your favourite unique attractions while you can.