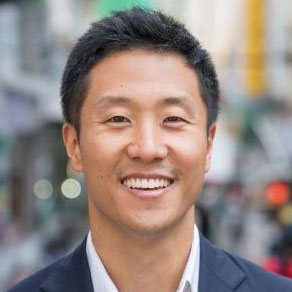 There is a saying about comics, which says that the story is actually what happens in the blank spaces between the panels. When it comes to theme park sizing, could we say the same is true – that theme parks are what happens between the open spaces?
By Wonwhee Kim, founder of The Park Database
Identifying a theme park sizing formula
Recently, we've been exploring the idea of theme park sizing. Among many other things, the tempo and spacing of certain parks is the secret behind their success. Universal Studios, for instance, follows a remarkably consistent theme park sizing formula, particularly in its most recent parks. This can be illustrated as follows:
Approximately 40% of the park is open space – for example, common areas, lakes and landscaping as well as support facilities. Between 30 and 50% of the park consists of the attractions themselves. The rest – approximately 12-15% – is home to food and beverage offerings and retail.
We like to examine topics like this by breaking things down into their components. Therefore, seeing this kind of 'fingerprint' for each park was quite illuminating. The Park Database has various detailed theme park sizing reports for top attractions available, for those who want to explore in greater detail. We've taken the time to measure each theme park down to their individual attractions.
Disney continues to dominate
When we analyse theme parks, we never get far without talking about the power of this much-loved brand. Disney is the unquestioned global leader of theme parks. The below chart illustrates its dominance once again.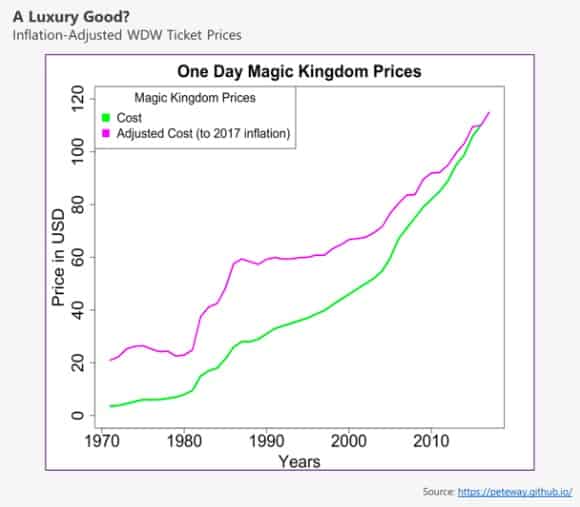 For nearly the past 50 years, ticket prices at Walt Disney World have been rising at nearly 4%. This is after counting for inflation. What was once a middle-class family outing in 1970 has risen to the level of a luxury experience, at $120.
Next week, we'll be looking at adventure tourism and the rise of indoor VR experiences.