This means that attractions may need to refocus on a younger demographic after COVID-19 – the classic theme park thrill-seekers.
By Lance Hart from Screamscape
Pondering the future lately has been a little difficult. The endless ripples from the coronavirus pandemic have stirred up the waters in all directions, like dropping a huge rock into a tranquil pond. Yet, some possible patterns are starting to emerge.
For example, the various changes likely to come to the attraction operations side of things, as well as the mental state we as a people will be in upon emerging from self-quarantine. Looking at these possible future outcomes, and then looking back at past trends at theme parks and attractions, a new realization hit me. After COVID-19, they may need to shift focus to a younger demographic – the thrill-seekers.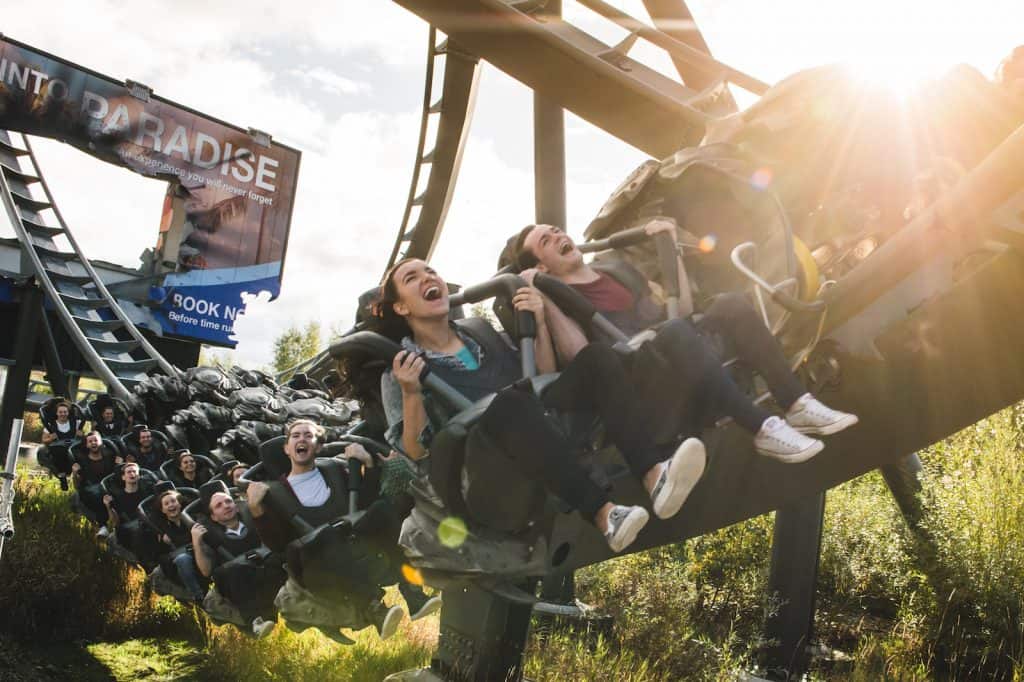 For the last several years we've been seeing a slow move towards more family attractions. We've seen parks building up all kinds of new lands for the smallest guests, as well as new attractions designed to allow the various age groups of an entire family to ride together.
As the older generations who enjoyed theme parks when they were younger are hitting their senior and retirement years, we've also seen many parks shift their focus towards nostalgia. For instance, adding more family-themed attractions and in-park events that would appeal to this "grandparent" generation to continue to visit the park and to encourage them to bring their grandchildren.
Generational attractions
Disney's own highly budgeted build-up of the two Star Wars: Galaxy's Edge lands in California and Florida may very well be the ultimate extension of this concept. The Star Wars IP has proven to be a very generational one.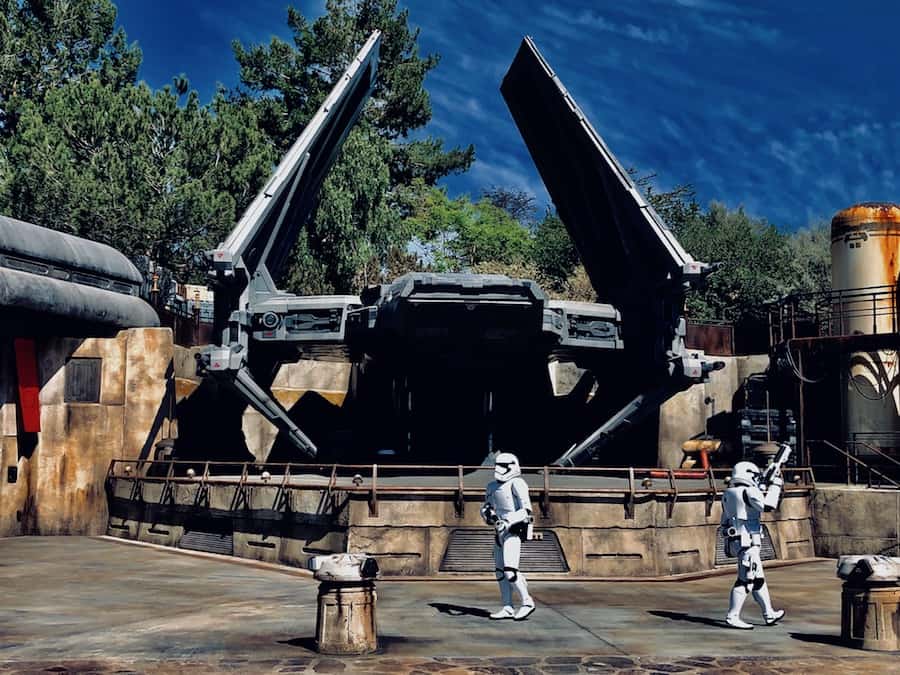 It allows older guests to relive their own youthful memories of the first Star Wars trilogy (1977 to 1983) with their children who grew up with the prequel trilogy (1999 to 2005). And their grandchildren, who are coming up with the final trilogy and expanded universe content (2015 to the present).
As parks plan to reopen after COVID-19, many new safety regulations will be in place. There will be attendance limits, social distancing and disinfectant breaks. In addition, there will also be a pause in live entertainment concepts. This means there will be no parades, no concerts, and no indoor shows. All big crowd-gathering nighttime spectaculars will put on hold.
Most of these are exactly the kind offerings that are added to appeal to young children and older visitors. They entertain these visitors while the thrill-seekers are busy getting flipped upside-down half a dozen times.
Attractions for a younger demographic
Stay-at-home restrictions are slowly beginning to lift. But one message is still coming through from the medical community. That is, those who are at higher risk of infection should continue to limit their exposure.
The primary visitors to theme parks when they reopen this year after COVID-19 will be the thrill-seekers
The first group warned against this would be older people. The same audience that parks and attractions have been luring with musical, faith and holiday special events. We can also assume that parents with young children will be likely to stay away. They will be protective of the levels of exposure their children are subjected to after the pandemic.
With this in mind, we can assume that the primary visitors to theme parks when they reopen this year after COVID-19 will be the primary "thrill-seekers", the younger demographic. These are the adrenaline-seekers, chomping at the bit to go zip-lining, bungee jumping, and roller coaster riding.
Catering to the thrill-seekers after COVID-19
To paraphrase a recent marketing slogan, these are your "Go Big or Go Home" Six Flags kind of thrill-seekers.
Unfortunately, new attractions aimed at these visitors have been in short supply recently. Six Flags only built one big new coaster in 2020, Jersey Devil at Six Flags Great Adventure. Cedar Fair is also ready to launch its own Orion coaster at Kings Island. This will be available as soon as it can open the gates.
Since we don't know how long the old and young demographics may opt to stay away from theme parks after COVID 19, I would think that capital planning and marketing for 2021 and even 2022 may want to shift a bit towards the thrill-seekers.
Top image: Jersey Devil at Six Flags Great Adventure, kind courtesy of Six Flags.