As operators seek to deepen the guest experience, creating ever more immersive worlds, are ultra themed resorts the next big thing?
By Lance Hart, Screamscape
Fandom is an interesting thing to see brought to life. This is especially so if you've ever been to a Comic-Con style event. People there go to great lengths to re-create themselves as a favorite fictional character, just for the afternoon. In the themed entertainment industry, we've also seen theme parks and attractions go to great lengths to re-create fictional worlds and environments in utmost detail, to the enjoyment of their guests. But what happens when you blend the two sides together?
What happens when you attempt to create a living world, 100% immersed in the theme of a fictional universe? A world in which both employees and guests are encouraged to live and dress the part 24-hours a day? Before too long the world will find out. Because Walt Disney World will soon open the yet to be named Star Wars themed resort property. This is currently under construction next to Disney's Hollywood Studios theme park in Orlando.
Ultra themed resorts
Thus far Disney has been very light on the official details of the resort project. We know little about the number of rooms, the price level, and what amenities will be available. Instead they have simply leaked out an amazing series of concept images that depict the look of a vacation experience on an interstellar cruise ship through "a galaxy far far away".
Once inside, and I'm very curious how this actual transition part will be handled. There will be no windows to the outside world. Every "window" will depict a view of outer space as you travel past other ships and planets in the Star Wars Universe, and take part in an ongoing story that will unfold aboard the starship.
The chance to step into a living world is sure a tempting one. If Disney does the job right, it could very well set the bar for an entirely new travel concept of fantasy vacation experiences set within fictional worlds. Guests already travel long distances for epic day-time theme park vacation experiences. But the ability to envelop the guests in a single themed experience over an entire 24 hour period is a new one.
If the rumors are true, the origins of Disney's Star Wars resort concept may have started something more dark and gothic – an idea once pitched to build a Haunted Mansion themed resort experience. Fans of Disney's 999 happy haunts will want to keep an eye on the success of the Star Wars resort. Because Disney could very well break out those old plans once again as a possible theme for a second themed resort.
A ultra haunted resort?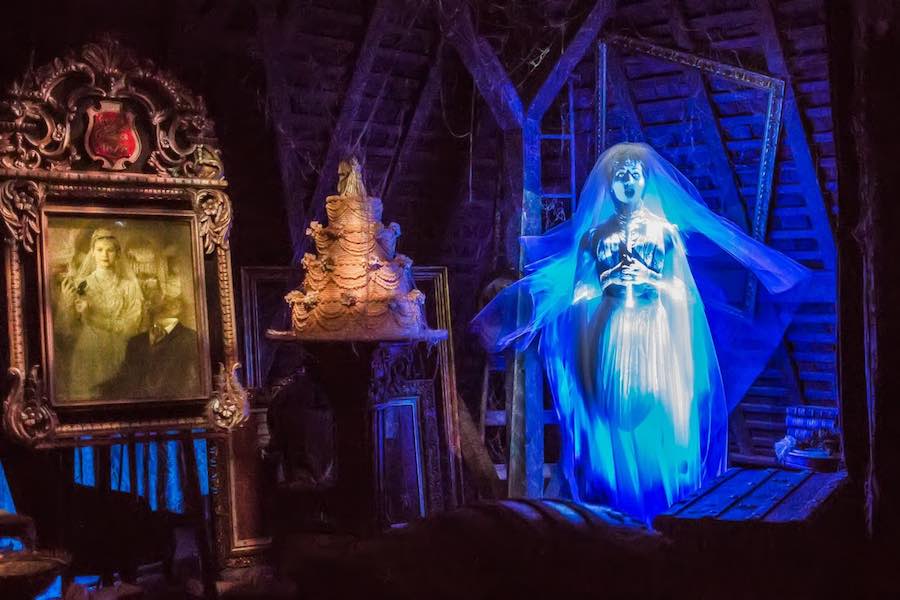 The idea of spending the night in a "haunted house" is a classic one. However, in practical execution it does leave a lot of questions to ponder. After all, you would think that any guest spending the night in said "haunted house" would expect to get woken by something going bump in the night at least once… if not a half-dozen times. At the same time, sleep deprived guests are not typically what makes for a positive guest experience. Also, as anyone with experience in the haunt industry knows, the power of fright causes unpredictable spectrum of reactions in people when the instinctive "fight or flight" response kicks in.
So the actual experience here would have to be carefully customized. It would need to be set to the proper intensity level to meet each guest's expectations and tolerance levels. Of course adding more intense experiences for each successive night spent in the hotel could also drive up increased visitation.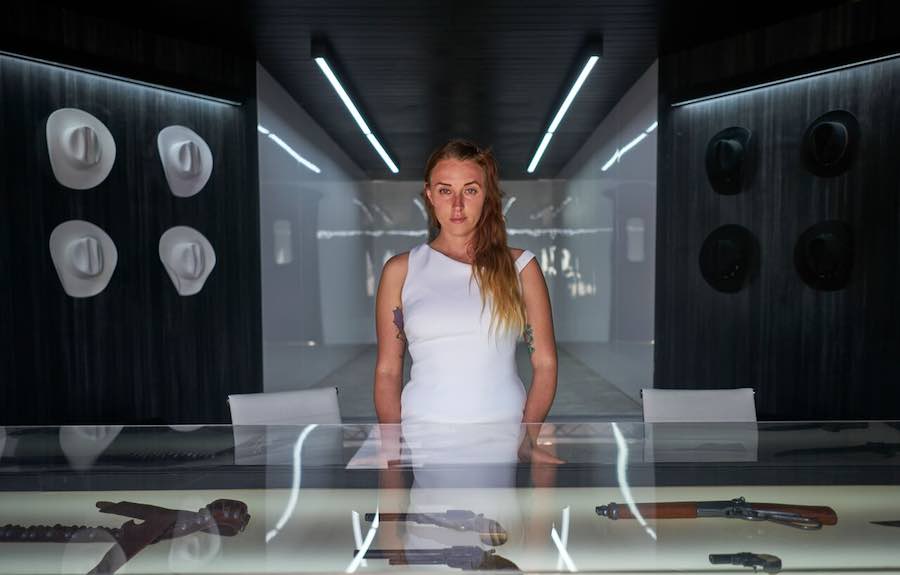 Obviously the choice of a proper IP to base an immersive themed resort experience on will be a tricky one. The TV show Westworld depicts a futuristic vision of just how far the concept could be taken. The original film Westworld was the creation of Michael Crichton. He took the same idea a bit further when he wrote Jurassic Park. In both cases, things did not exactly go so well for the guests. So creating a peaceful environment with potential thrills in the background may be key to the selection of a proper IP.
Keeping all this in mind, I'm fairly positive Universal Creative already has their hamster-balls spinning wildly. Their creatives will be conjuring up ideas about how to create a resort themed to the Wizarding World of Harry Potter.  (Start saving up now kids!)
Quark's of the imagination
I also believe that a Star Trek themed resort is just waiting to happen. The now retired Star Trek Experience attraction in Las Vegas was a great success. It will also likely be a key factor in the design of how the day-to-day environment of any ultra themed resort could play out. The actual Star Trek attraction itself was a brilliant creation. However, what is often overlooked was the space station themed Deep Space Nine area. This was open to the public and featured themed gift shops, but also "Quark's".
Quark's was a highly themed restaurant and bar concept. It worked like a Disney character dining experience, but for adults. Especially fun were the roaming Klingons. They could plop down at your table at the most unexpected time. They might lament that your food was "overcooked" and would taste better were it still alive and moving. These same characters were even more of a blast in the bar. Late at night with drinking guests, they managed to create an almost "Cheers" like atmosphere within Quark's bar with their banter with each other and the guests.
The funny thing is that long before Quark's was built, there was another failed plan to build an actual scale sized resort in Las Vegas. This would have looked as if the starship Enterprise had "landed" in Las Vegas. The plan was for guests to stay onboard the starship in themed rooms. If the Star Wars resort is a smash hit, I think it would only be a matter of time before Star Trek's rich universe is also brought to life. There may be more of an argument about which particular era and version of the Universe gets the treatment.
LOTR, Bond and Avatar?
Churning my own wheels, I think there may already be a couple of small hotel experiences out there in the world who have created "Hobbit" themed hotel rooms experiences in a quiet Hobbit Shire inspired village.
On the flip side… would you want to have a James Bond style resort experience?  Maybe without the violence. But meeting special informants in a casino setting over a game of roulette could be fun. Perhaps this could lead to an espionage mission to retrieve vital documents from a locked vault?
With Disney's purchase of Fox, maybe they'll opt to go all-in and create an Avatar resort. This could be set on the alien planet's surface, and tied into the themed land they already built. Who wouldn't be ready for a late night excursions into the park when all the day-guests have gone home? With Disney's resort to feature a dedicated entrance directly into the Star Wars: Galaxy's Edge themed land in Florida, who's to say similar private nighttime excursions aren't already planned for the guests?
In the end, the only limit could be your imagination. And just how much you are willing to pay for the experience.