Travel commitments prevented me from attending the first blooloopLIVE event last year, but on hearing nothing but good feedback, I was sure to keep it firmly in my diary for 2015. And I'm so glad I did.
by Martin Howe
As is regularly the case, there are always a few nuggets one takes away from an event; an idea, a new product, new contact or even a new project. And my first blooloopLIVE on May 7 was no different. In fact it was even better; everything packed into a single day and close to home; it delivered a whole load of bang for the buck.
Charlie (Charles Read, managing director of blooloop) was in a humorous mood and set the scene for an informal, yet informative day. He did suggest that it was in fact his wife Rachel Read, who does all the hard work and essentially runs the business. Which is probably true. However they run things behind the scenes though, they do a great job in front of it.
Brands
Bob Rogers' (BRC Imagination Arts) presentation Finding the Emotional Connection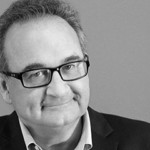 kicked off the Brands session and featured seven of his keys to a successful attraction. If Bob's cabinet of awards is anything to go by (and it's a big cabinet ' I've seen it) it would be wise to use these keys as guides for your next design. I will be, thanks Bob!
Also on brands, we enjoyed presentations from Kieran Stanley (dan pearlman) and Sean Clarke (Aardman). Islands at Chester Zoo, the latest immersive zoo environment from dan pearlman, is now on my list of places to visit after it opens on the 13th July; six tropical islands re-created 25 miles from the heart of Liverpool! Now that's a must-see. Sean meanwhile took us through the pun-tastic journey of Shaun the Sheep and the character's brand strategy. Aardman didn't deliberately plan to launch Shaun in Asia in the Year of the Sheep, but the coincidence didn't pass them by. Did you know 2016 will be the Year of the Monkey, Sean? Yes, you probably do!
Technology
In the Technology session, Kati Price from the V&A asked us consider how tech can add value to storytelling. Story-teching she called it (yes she did!). In his bid to expand to share the British Museum with the world, Dr Chris Michaels must reach 7, 313, 970, 558 people (as I type this, more by the time you read it). Currently they are reaching about 10 million. Rather than just relying on passing traffic to bump the numbers, Chris is embarking on a different, technology-led approach. Perhaps he won't get to all 8.3bn (by 2030) but possibly a very large proportion with a little help from Google, Microsoft, Facebook, Cloudera, Domo and a few others you haven't yet heard of!
Tony Guillan at the Tate and independent digital producer Adam Clarke showed us
how the Tate is embracing technology through a game/app called Tate Worlds, embracing Minecraft to recreate the environment that paintings at the Tate portray. I already have see a few opportunities where this idea could be used; to engage young people while they are in the venue and as a form of outreach and ongoing relationship with the museum.
The final technology presentation, from Colette Hiller at Sing London, highlighted the Talking Statues project being piloted in London and Manchester. It's a great way to add a form of interactivity to existing art and I can imagine further applications will spawn out of these. Next stop for Colette and her talking statues, Chicago!
People
Who better to put on after lunch than a comedian? David Schneider (Guardian columnist and broadcaster and expert Tweeter) kept us all alert in the People session by regaling us with stories and fun examples of how to tweet, and not to tweet, to support and develop your brand. His best advice of the day? Get him to do it for you. I probably will, one day. He's with that lot at thatlot.co.uk.
Then on to the serious stuff of HR. Tea Colaianni from Merlin Entertainments walked us through "The Merlin Way'; a comprehensive staff engagement programme. What it proved to me is that fun is serious business. But any business that has grown as fast as Merlin, which is now in the FTSE 100 with over 22, 000 people, needs a programme to keep everyone "on message' and on plan. Merlin's own survey says 95% of them enjoy working for the company. That's a lot of happy employees.
Jamie Thomson and Drew Stevens-King from Butlin's shared with us the cultural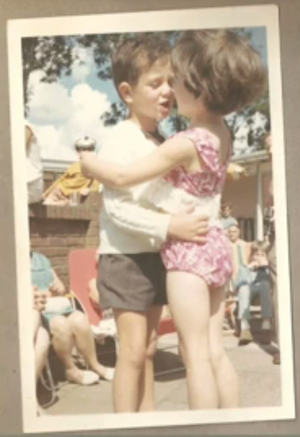 journey and the history of the holiday park operator since it was founded by Billy Butlin back in 1936. It was like a trek back in time through the eyes of working class Britain. After a lot of hard work and a A?300 million investment in 2000, the team (and they clearly are a team) have grown to 5, 500 strong, serving 1.5 millions guests a year. There's clearly a lot of pride and passion at Butlin's.
It must be contagious as I remember being caught up in that same passion back in the '70's when I was proudly awarded the grand title of Mr Butlin's (that's me on the left, embarking on my own cultural journey!).
Strategy
I'm not quite sure why natural history photographer, filmmaker, diver and author Doug Allan's presentation was included as part of the session on Strategy, but it was interesting to hear, and see the lengths he has gone to, to capture stunning images and footage of wildlife, mostly at the coldest parts of our planet.
Gay Coley from Kew Gardens talked about passion, and with passion, about her career at the Eden Project and at Kew. You may have heard the saying "if you want something done, give it to a busy person'. Well I imagine Gay is one of those busy people that just gets things done.
Last and, certainly by no means least, we were treated to an energetic presentation by Juliana Delaney chief executive of the Continuum Group. Her recommendation on
strategy; live it! Either spend your time writing a business plan, or spend the time delivering it. She did have a Strategy Wheel that she shared with us. From where I was sitting it looked much like Merlin's and Butlin's, but that's no great surprise. With a staff of hundreds, thousands or tens of thousands, it's important to concisely articulate your values and expected behaviours across all team members.
Which left us with Charlie to sum up. "Off to the bar", he cried. Great tactics Charlie, great tactics. But what about strategy? Off to Hong Kong next month then back here again next year. That's a great plan Charlie (and Rachel). See you then!
Martin Howe is CEO of TEQ4 Ltd martinh@teq4.com uk.linkedin.com/in/martinteq4