I've been looking at Disney's Citizenship 2014 Performance Summary , concentrating on its commitment to "Inspire Others" through four key initiatives: Live healthier, Think creatively, Conserve Nature and Strengthen Communities. "Citizenship isn't just a responsibility we have as a corporation, " says the report. "It is an opportunity to connect with and inspire others."
In this, my second of four blogs, I'll be continuing to look at Disney's vision, targets and performance to find out what they are promising and what they have already achieved. They certainly have the clout and the resources to make an impact. And, where Disney leads, others will surely follow.
Last time, I examined their "Live Healthier" initiative and the impact it is already having, not just on consumers, but on the formidable food industry. As Disney says of itself: "Our assets and our reach provide us with an opportunity to inspire audiences everywhere to join us in taking action and caring for the world we share.
The Need for Nurture
So, where does their "Think Creatively" initiative fit in? It's clearly not unreasonable that the world's most successful creative powerhouse should want to inspire creativity in others. But, to what end? According to their blurb, the intention is to: "Nurture creative thinking
skills to inspire kids to create the future they imagine."
So, is there a need for nurture? Are children less creative than they used to be? Well, apparently so, according to a study carried out in 2011 by Kyung-Hee Kim, an educational psychologist at the College of William and Mary and author of a paper entitled "The Creativity Crisis." She studied around 300, 000 creativity tests going back to the 1970s and found that American children are now "less emotionally expressive, less energetic, less talkative and verbally expressive, less humorous, less imaginative, less unconventional, less lively and passionate, less perceptive, less apt to connect seemingly irrelevant things, less synthesizing, and less likely to see things from a different angle." She noted that the biggest downturn was in children's ability to take an idea and expand on it in a novel way.
Her findings seem to contradict the view that our children are better educated than ever with records numbers remaining in full-time education for longer. However, experts say that, although in IQ tests children appear to improve their performance year on year, in creativity tests the opposite is true.
So, why are our children less creative than we are? And, will their children be even less so?
Some of the reasons cited are the results-driven ethos in primary schools which leaves no room for creativity and the decline in imaginative play which is generally blamed on the amount of time children spend on passive activities such as video gaming and watching TV.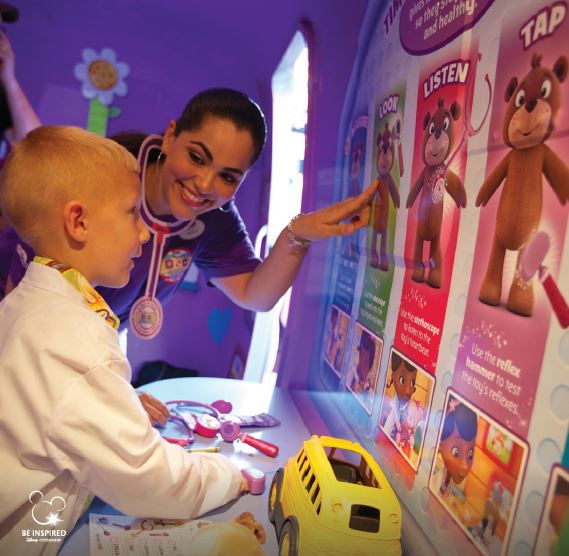 Others suggest that our culture of "over-parenting" makes children less likely to problem solve and learn through experience. How can you learn to make decisions for yourself if your parents make all of them for you?
Many people also believe that children, and more particularly teenagers, are under more pressure than ever from their peers to conform. A new survey conducted by Stagecoach Theatre Arts Schools and BulliesOut found that 90% of parents believe their children are under pressure to "fit in" at school.
CEO of BulliesOut, Linda James: "In 2015 there is more pressure than ever before to fit in and we strongly believe this could be a factor in bullying and self-esteem issues in children.
"We should encourage children and young people to build supportive and inclusive peer groups that recognise and value individuality."
If children are not allowed to be different, they won't have the confidence to think differently.
Measuring creativity is often done by taking a Torrance test. Created in the 1950s by Professor E. Paul Torrance, the tests are made up of a series of creativity tasks. Answers are neither right nor wrong. To do well, you need to demonstrate a combination of divergent thinking – approaching the problem in an original way and convergent thinking ie. bringing your ideas together to create the best solution.
Interestingly, the children in Torrance's original test group of 400 who performed the best creatively went on to be entrepreneurs, inventors, college presidents, authors, doctors, diplomats and software developers.
Indeed, a recent IBM poll of 1, 500 CEOs cited creativity as the No. 1 "leadership competency" of the future.
So, Disney has clearly recognised a need which they are certainly well-placed to fulfill. Who better to engage children with problem solving, critical thinking and self-expression than a brand that has been built on creativity and one that children worldwide already have a strong connection to? Disney is classless, ageless and the appeal of its characters spans ethnic and financial groups. If anyone can reach kids both in and outside the classroom, surely it's Disney.
So, what have they been up to?
In June 2014, Disney Interactive launched Citizen Kid, an initiative that celebrates kids who accomplish amazing things and encourages all children to believe in themselves and their potential. When researching this piece, I was utterly gripped by the story of Mo, who designs bow ties. Not only has he turned his passion into a successful business, "Mo's Bows", he also raises money to help others less fortunate go to summer camp. A classic Disney feelgood story, if ever there was one.
In July 2014, Disney joined up with Boys & Girls Clubs of America, funding a six-week creativity learning programme which was designed to plug the summer "learning gap". 260 clubs were part of the scheme which benefited 8, 500 children.
Their Disney Musicals in Schools targeted 56 schools across the US, reaching 4000 children.
Perhaps one of the most interesting initiatives is Star Wars: Force for Change, a Disney and Lucasfilm project, in collaboration with Bad Robot. The purpose is to find creative solutions to some of the world's biggest challenges. According to Disney, the initial campaign raised more than $4 million for UNICEF's Innovation Labs and programs, which will "help build and scale ideas and inventions that will improve children's lives around the world."
Disney also sponsored the 2014 World Maker Faire, a gathering of 85, 000 tech enthusiasts, educators, engineers, scientists, artists, kids, and families at the New York Hall of Science.
All good stuff but is any of this enough to make a difference? Only time will tell. Obviously Disney can't take responsibility for the creativity of an entire generation. But, at least they're willing to try.
Images kind courtesy Disney