It made a splash last October as the attraction was honoured at the 39th annual World Waterpark Association (WWA) Symposium & Trade Show awards ceremony.
The Leading Edge Award recognizes excellence in leadership, safety, innovation and training. Island H2O Live! received it for its creativity in the development of new themes, facilities, programs, services and operational concepts in the water attractions industry.
Island H2O Live! opened in June 2019. Its innovative design techniques and cutting-edge technology make it uniquely immersive and interactive. Located near Margaritaville Resort Orlando, the waterpark boasts over 20 slides and experiences. This includes a lazy river, a wave pool, a kids' area, and a river raft ride for the whole family.
The park is designed to enable guests to customize their experience and share it with the world. It uses a state-of-the-art RFID wristband system. This allows guests to personalize their experience on a number of rides.
An award-winning waterpark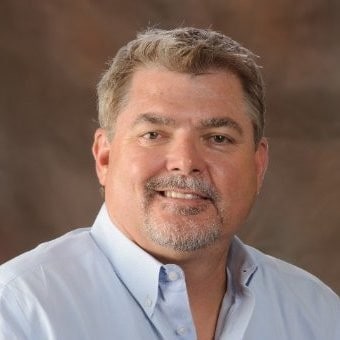 Jim Kunau, General Manager of Island H20 Live! spoke to Blooloop about the innovative waterpark.
"We are thrilled that Island H2O Live! won a Leading Edge Award," he says. "Opening this new attraction has been such an amazing achievement for our entire team. We are honoured to have been recognized by the World Waterpark Association. We know that this water park is a truly unique experience and will continue to amaze our guests every day."
Jim Kunau and the waterpark industry
Kunau began his career in neonatal medical equipment. Then, his first foray into hospitality and entertainment experience came in 1994, with Kentucky Kingdom – The Thrill Park.
"When Premier Parks purchased Kentucky Kingdom, I moved to Houston. There, I ran Six Flags SplashTown for two seasons," he says. "I returned to Six Flags Kentucky Kingdom in 2002 as Marketing Director. In 2008, I moved to New York City and was Six Flags Corporate Director of Entertainment and Marketing.
"After that, I moved to Dubai as Vice President of Sponsorship and Revenue for Emaar Malls Group. Then came stints as Marketing Director at Magic Springs and Alabama Adventure."
"In 2012, I moved to Corpus Christi, Texas, where I was General Manager through 2017. I helped Schlitterbahn Corpus Christi as General Manager and Senior Manager of Guest Experience at Port Royal Ocean Resort and Condominiums."
It was in December 2018 that he moved to Island H2O Live! to help complete construction and open the waterpark.
Selling fun
It was the fact he enjoyed helping people that initially drew him to the sector:
"Selling medical equipment allowed me to help individuals. Selling fun allowed me to provide people with a break from their lives. My goal is to hear someone say, at least once a year, 'Today was the best day ever!' It's amazing how many children tell that to their parents. It's also amazing to see the satisfaction on Mom or Dad's face when this happens."
Kunau works as the General Manager of Island H2O Live! for the operations consultant and management company of the park, Innovative Attraction Management. Describing his role, he says:
"I get to sell fun every day. There's no better way to sell fun than by having fun, and by showing people how they can have fun, too: I have the best job ever. In addition to this, I get to work with the best people in the world: my owners, managers and supervisors. I'm lucky to be allowed to lead this group.
"As for the worst part of my job, I don't know that I have one. We provide so many people with their first job, I get to impact lives every day in a positive way. How bad can life be when that's your job!"
Island H2O Live! – a new type of waterpark
Island H20 Live! is, he says, the most technologically advanced social media-based waterpark in the world.
"I think that's a pretty big statement. But we back it up with a fabulous ride package that integrates technology at turn, drop, and wave. The H2O Live! app allows guests to use their RFID wristbands to gain loyalty points as they ride the rides or float Chat Creek. Or when they purchase food, drinks and merchandise.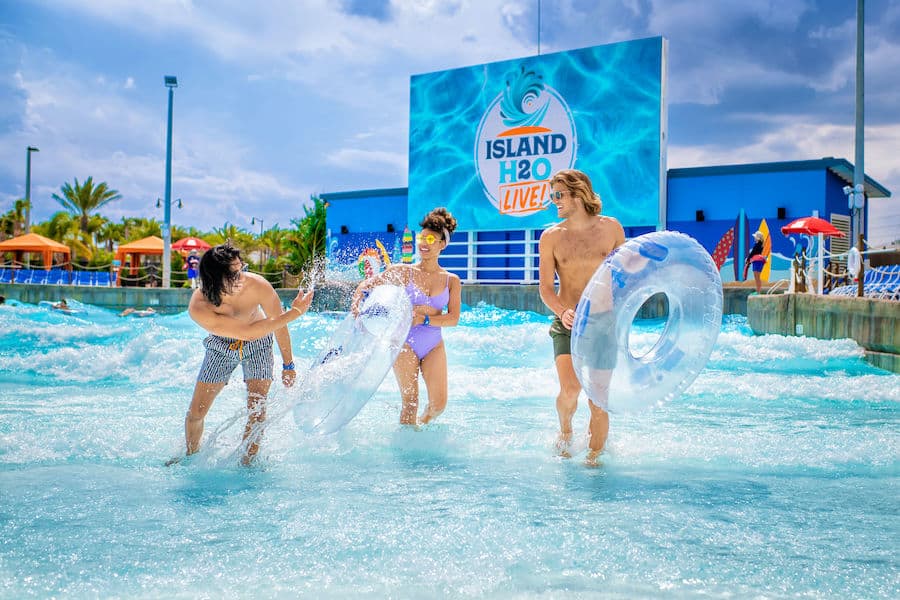 "Spend time in Live! Lagoon, our wave pool, and get points. Get points for racing down Reply Racers; the winner gets more points. Have your drop filmed and sent in slo-mo to your email, Facebook, Instagram, or YouTube channel.
"Guests can change the music or lights on The Downloader bowl ride. They can also do this on Follow Me Falls, a combination of a Master Blaster and Boomerango, as well as on Reload Rapids. This is an enclosed ride finishing in a rattler.
Visitors can also enjoy family time with our up to 6 person rafts on Hashtag Heights, a huge Boomerango. Or they can shoot through the serpentine slide at Profile Plunge.
"You may have noticed that all the adult rides have a tech-based name," adds Kunau.
Fun for the whole family
There are slides for the youngest guests on 'The Island' in Candystripe Cove. They can also have fun at Pelican's Paradise, a large family interactive play structure.
"The little ones will enjoy the lily pad and seashell cross at Level Up," he says. "While the bigger kids can shoot hoops right in the pool. There are places throughout that you can gather points. For example, by using the app or kiosks located throughout the park to change the music or light packages on rides. Guests can trade points in for a soft drink or burger, or even a cabana."
"We've tried to create a waterpark where you get to have fun in your own way. Whether it's testing yourself on Drop Down or spending the day with waiter service in the Cabana Suites. We cater for all age ranges."
In terms of demographics, Island H2O Live! generates a visitation made up of about 60% tourists and 40% local residents. It has a projected annual attendance of between 500,000 and a million people. The revenue streams are primarily admissions, food & beverage, retail, and sponsorship. Parking is free.
Communication and social media are key
Commenting on the challenges of running a major waterpark, Kunau says:
"I think the overall theory is pretty simple. Get your message out, have guests arrive, service them well and invite them to talk about the experience. Lack of timing and lack of communication are the two things that can sometimes get in the way."
'Instagrammable moments' are essential at Island H2O Live!
"In today's world to capture the moment is the ultimate aspiration. We believe that the guest's moment is now, and we want to make it easy for them to share it.
"Facebook and Instagram Live, Snapchat with its array of filters, blogs and instantaneous feedback are used by everyone. If a company doesn't have a solid social media plan, it will become a dinosaur. And we know what happened to dinosaurs."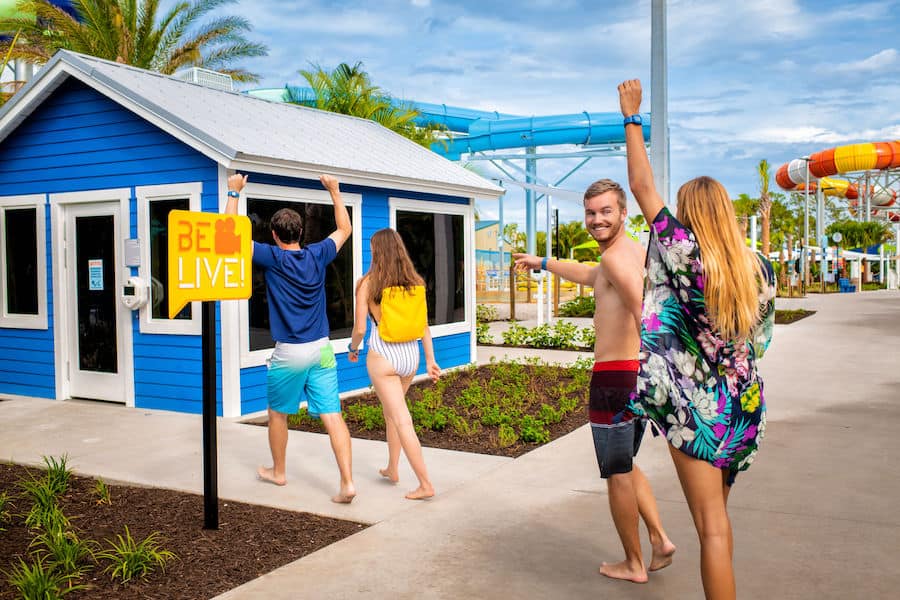 More and more, people are choosing to make memories rather than acquire possessions. Commenting on how this impacts on the visitor attractions industry, he says:
"I like to think that attractions have always been popular. When I was with Six Flags, we operated some of the largest water parks in the US, and they were incredibly popular. There are lots of choices for where people can spend their disposable income. The fact is, the product has to exceed guest expectations. If it doesn't, it won't remain in the market."
Technology at Island H2O Live!
Island H2O Live's incorporation of technology is one of the factors that sets it apart.
"We use Vantage RFID technology to interface and enhance the guest experience. There are three major interfaces that occur. Vantage with the accesso Siriusware point of sale, WyldeBlue social media integration, and WhiteWater ride integration.
"The overall program gives Island H2O Live! the ability to create a loyalty program that includes ride use, food, beverage, and retail purchases."
Guests at Island H2O Live! can change their ride experience. This might mean the music they hear as they descend certain slides, or the light patterns and display:
"The loyalty program allows guests to use their points on food & beverage and retail items. It even allows the guest to store up enough points to rent a cabana.
"An additional photo package allows the guest to send pictures and videos directly to an email account, a Facebook or Instagram page, or a YouTube channel. Not only does our guest get to enjoy their experience, but they get to invite their friends in to share it with them."
Sharing the fun
We live in a world where nearly everyone has access to technology, and where content can be streamed directly into smartphones. Kunau says the use of this technology in parks is driven by visitor expectation. He says:
"The world has embraced the constant sharing of life events on a variety of platforms. The Island H2O Live! guest becomes the focal point of their world by sharing with their friends and family. There is no other theme or water park in the world that creates this level of interaction."