WhiteWater, a leading waterpark manufacturer, and its inland surf arm Endless Surf, announce their involvement in the newly approved SURFTOWN MUC (Munich) in the municipality of Hallbergmoos, Germany, which begins construction this fall.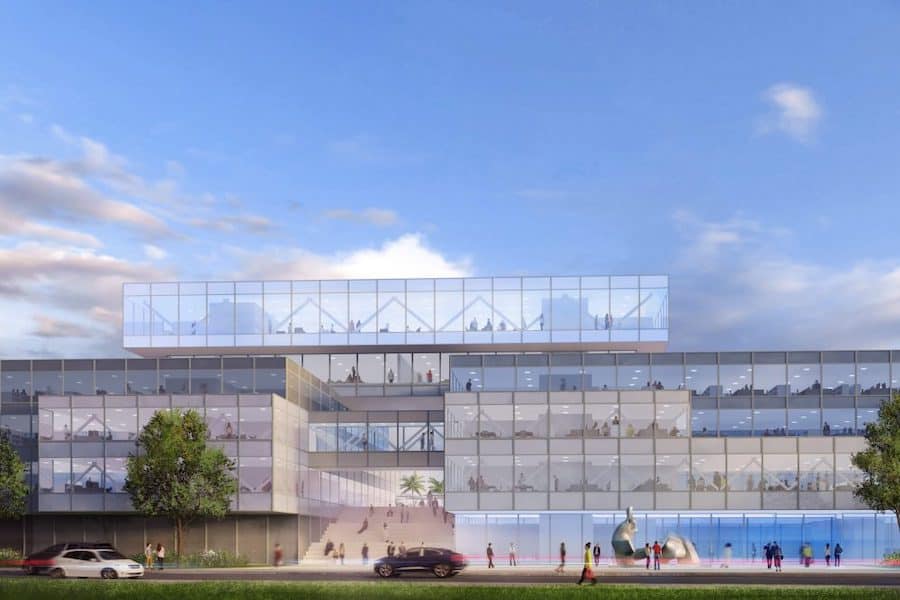 Munich's surf scene
Munich already has a surfing culture, owing to the world-famous Eisbach River wave. Enhancing it with a park that adds wave variety will only further Munich's reputation as a novel European surfing destination.
In fact, SURFTOWN MUC Founder, Chris Boehm-Tettelbach, met business partners, Conrad Albert and Michi Mohr, in the Munich surf scene. The partners bring not only surf, but also development and investment knowledge to the project. "With our different biographies, we complement each other perfectly," says Boehm-Tettelbach.
SURFTOWN MUC's founders want to create an atmosphere that is fun for all and offers an authentic surfing experience, too. Adjustable waves will offer professionals and beginners an equally engaging ride.
Ride and fly
The local government is very supportive of the project. "From the very beginning, we quickly realized what a great and future-oriented project is being driven forward here," says Alexander Mademann, from the Hallbergmoos Municipality. "In the future, our community will have a lighthouse project that will shine far beyond the city and state borders."
The facility site is located near the Munich airport—uniquely convenient for travelers and locals alike. The 20,000-square-meter complex will house fitness, hospitality, retail, and fitness amenities in addition to waves.
"This project is a showcase for inland surf by bringing a world class wave to an enthusiastic local surf community in a landlocked location," Says Baptiste Caulonque, Chief Commercial Officer of Endless Surf. "The venue will become a major attraction for Munich, with breaking waves visible as planes land."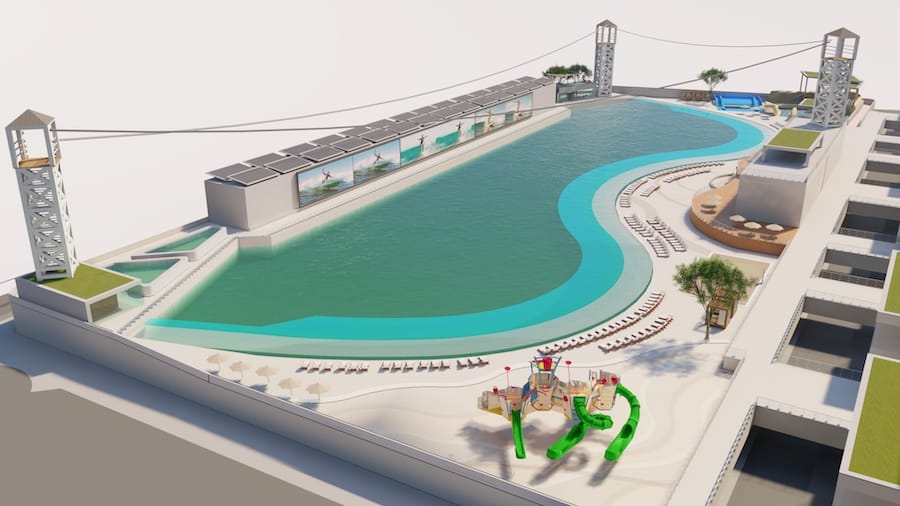 Riding the green wave
The new venue will source its electricity from renewable sources, with 80 percent drawn from the company's own photovoltaic systems. "Besides the fun of surfing, we are also united by the absolute conviction that a project like SURFTOWN MUC can only be innovative if it is also designed to be sustainable and climate-neutral," says Boehm-Tettelbach.
Developed by Canada-based WhiteWater, the Endless Surf pool uses a flexible pneumatic chamber system to produce wave-making energy. And because of its flexible chamber sequencing, operators can tailor consumption to pool capacity and conserve energy.
An added environmental benefit will come from the surfers themselves. Germany's approximately 2.5 million surfers will no longer need to fly around the world to ride meter-high waves.
WhiteWater is celebrating the first year of Endless Surf, which has continued to grow despite the challenges presented by the global pandemic.